Syrian Democratic Forces (SDF) have been conducting a large-scale operation to purge al-Hol camp in al-Hasakeh province, northeastern Syria, of "Islamic State of Iraq and Syria" (ISIS) elements.
Since the security operation kicked off on August 25, SDF personnel and others participating in the massive sweep of the camp have arrested dozens of ISIS elements, officials said, as well as uncovering evidence of the group's crimes.
They have dissolved a major ISIS facilitation network operating within the camp and throughout Syria, and on September 4 liberated four women in the camp who were found in tunnels, chained and tortured by ISIS supporters.
The international coalition-backed SDF, working alongside the Kurdish Women's Protection Units (YPJ), has confiscated weapons, bullets and the electronic devices ISIS elements used to communicate with sleeper cells.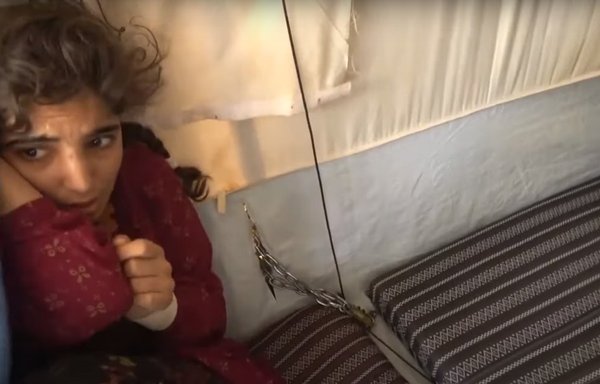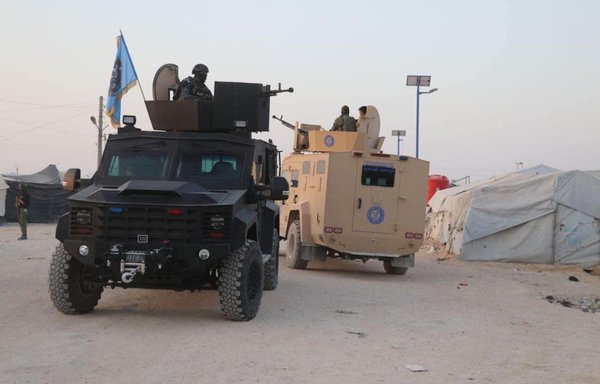 The group remains a threat in the camp and in Deir Ezzor province, where it has carried out sporadic attacks.
On Thursday (September 8), the SDF said two of its fighters had been killed and six ISIS elements arrested following clashes in al-Hol camp, AFP reported.
Security forces meanwhile continue to work to eradicate terror cells in al-Hol camp, SDF officer Farhad Khoja told Al-Mashareq.
So far, he said, half of the camp has been purged, and more than 50 men and women accused of affiliation with ISIS have been arrested.
Mobile phones, laptops and military gear are among the items seized from these individuals, he added, along with weapons and ammunition.
During their sweep of the camp, Khoja said, security forces found holes and tunnels ISIS elements had used to hide in or to escape from the camp during security operations and inspections.
More than 40 tents were removed, which ISIS had used as makeshift "sharia courts" or to torture camp residents who refused to co-operate with it or violated its harsh interpretation of sharia, he said.
Tent used as women's prison
Riots and rampant crime in the women's sections of al-Hol prompted the camp's administration to seek the assistance of the YPJ teams, according to YPJ member Roshan Kobani.
This is because the presence of men in these areas could potentially fuel riots, she said.
Kobani said her most notable discovery during the search operation was a tent that was being used as a women's prison.
Inside, four women were found in chains and in clear signs of physical and psychological distress as a result of torture, she said.
These women have since been transferred to a hospital for treatment.
The operation will continue until all terrorist elements are detained and their weapons are disposed of, Kobani said, adding that a comprehensive survey of the camp is under way.
As part of this process, she said, fingerprints and photos of camp residents are being compared against those taken during previous surveys.
The ongoing operation was planned following numerous reports about ISIS murders and the escalation of violence inside the camp, said Asayish (Kurdish internal security forces) official Adnan Azadi.
Camp residents provided tip-offs about these incidents in confidence, he said, out of fear that ISIS would retaliate against them.
Since the beginning of 2022, there have been 43 terror attacks in al-Hol, resulting in the deaths of 44 people, including 14 women and two children, he said.
Investigations into these acts of terrorism found that the victims had been targeted, and not killed at random, he noted.
ISIS sleeper cells, present in some areas of Syria and in the desert areas of Iraq, had ordered these killings, Azadi said, per the confessions of detainees.