BEIRUT -- Hizbullah has been holding Ashura mourning assemblies in al-Madina theatre on Beirut's Hamra Street since August 1, in a move residents and activists regard as a precedent for the Iran-backed group's future activities.
The daily assemblies are hosted between 5.30 and 6.30pm by Sheikh Hussein Ezzeddine, who is known for calling on his listeners to emulate slain Iranian general Qassem Soleimani and preacher Sayed Abdallah Fahs.
Soleimani was killed in Baghdad in January 2020.
Hamra Street merchants and residents have been informed that artistic activities are banned during the mourning assemblies, and the lively Hamra Street market -- a Beirut tourist attraction -- has been suspended from Sunday (August 7) through the coming Sunday.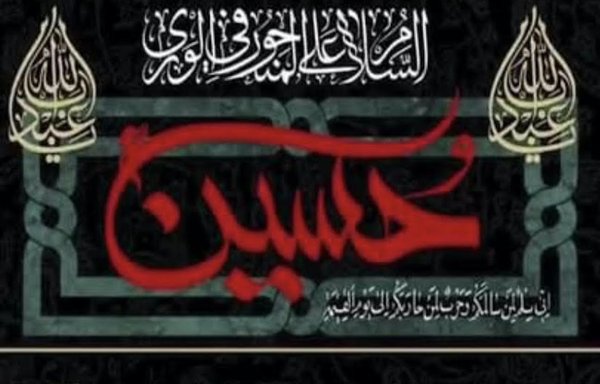 A poster posted plastered to the walls announces that the market has been closed "in consideration of the sentiments of the area".
But many local residents regard the closure and the co-optation of the theatre and street for a sectarian commemoration as a form of cultural incursion.
They regard the assemblies and market closure as Hizbullah's attempt to take full control of Hamra Street, which brings together Lebanese citizens and visitors from across the spectrum, and all that it symbolises.
Hizbullah-aligned media outlets claimed the Ashura assemblies came "at the request of the residents of Hamra Street", claiming that the financial costs were covered by local residents and merchants.
In an article for the Janoubia outlet, however, journalist Ismail Faqih wrote that Hizbullah's rental of al-Madina theatre is an "attempt to occupy the visual culture" the theatre embodies.
This is part of a pattern, he said, pointing to the Iran-backed party's "occupation of streets, villages and cities", which it has plastered with "Iranian, partisan, Soleimani and [Iranian leader Ali] Khamenei pictures".
"After they completed the invasion with weapons, they began the cultural invasion," Twitter user Bassam Safsouf said in a post on the social media platform. "Ashura on the stage of al-Madina theatre on Hamra Street."
A cultural challenge
"Traditionally, Ashura mourning assemblies are held in husseiniyas, not on a stage," Hamra Street resident Firas al-Labban told Al-Mashareq.
Hizbullah's decision to hold them in a theatre on a street known for its cultural and religious diversity is noteworthy, he added, describing the party's move as "a barefaced attempt to impose its Iranian ideology and culture on us".
"We would have been understanding with regard to the holding of this occasion and participation in it had Hizbullah been other than what it is in terms of its tyranny and hegemony over the Lebanese," he said.
As it is, he added, the party is "challenging what the street represents" in terms of a unified Lebanon.
According to political writer Ali al-Amin, Hizbullah has turned Ashura "into an ideological occasion to support a specific political ideology, when the commemoration should not be monopolised by a partisan group".
Furthermore, he told Al-Mashareq, in choosing to use al-Madina theatre to commemorate Ashura, Hizbullah "does not foster interaction with others".
"We are facing an antiquated mentality that is manifested today in the al-Madina theatre to intimidate and browbeat people, not to present an opportunity for rapprochement and dialogue," al-Amin said.
The theatre should be available to those who want to present performances, said actor Talal al-Jardi, adding that "what's taking place at al-Madina theatre, namely the Ashura commemoration, is very strange".
He likened the Ashura commemoration at al-Madina theatre "to what happened recently at the Beirut Arab International Book Fair, where a pavilion was devoted to Qassem Soleimani".
Hizbullah also has sought to perpetuate Soleimani's legacy via its affiliated al-Mahdi schools, which have celebrated the "virtues" and accomplisments of the former Islamic Revolutionary Guard Corps Quds Force (IRGC-QF) commander.
Hizbullah's hegemony
Hizbullah is "consecrating its image and leaders" in all areas where it has support, without regard for those who do not subscribe to its culture and creed, said Lebanese Centre for Research and Consulting director Hassan Qutb.
"Hizbullah also is trying to impose its interpretation of some historical occasions or events that took place in the Islamic era in a way that serves its aims, notions and doctrine," he told Al-Mashareq.
By presenting the events of Karbala at al-Madina theatre in the heart of Beirut's Hamra Street, along with some Ashura tents, "Hizbullah aims to manipulate the city's culture", he said.
With these actions, Qutb added, it seeks to "demonstrate the extent of its control and cultural, intellectual and ideological expansion into all Lebanese regions, especially Muslim ones".
Hizbullah "will not succeed in changing Beirut's scene, culture, role, history and identity as it did in other Lebanese regions, but it has certainly succeeded in planting barriers and walls of sectarian and denominational division", he said.
It is continuing to fuel these divisions "forcibly", Qutb said.