ADEN -- Lawyers and human rights activists called attention to a painful history of violence and crimes against women in Yemen, committed in large part by the Houthis, during a June 23 symposium in Geneva, Switzerland.
The symposium, "Crimes and violations against women in Yemen in the environment of impunity", organised by the Human Rights Association, took place on the sidelines of the 50th session of the United Nations Human Rights Council (HRC50).
Between 2014 and 2022, the Houthis arrested 1,714 Yemeni women, many of whom suffered violence or abuse in the prisons of the Iran-backed group.
The symposium called on the Houthis to release all women detained in official and secret prisons and those held in police departments and in criminal investigation and political security jails in Sanaa, Dhamar and Qalaat Radaa.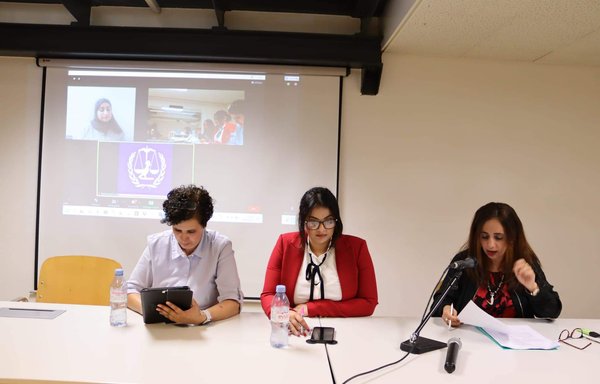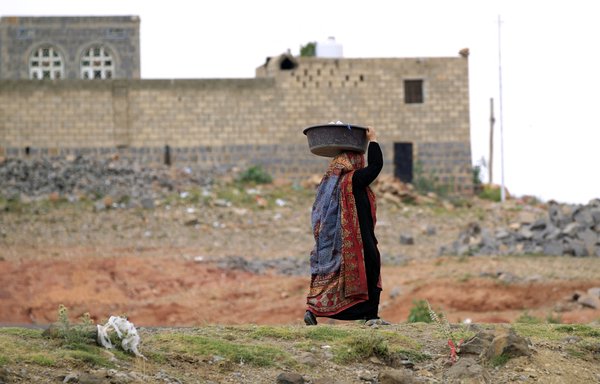 It called on the Iran-backed group to disclose the whereabouts of detained and forcibly disappeared women and release them immediately, and to stop all acts of gender-based violence against women.
Symposium participants also called on the international community to pressure the Houthis to release the detained and disappeared women immediately and unconditionally and stop all violations of women's rights.
Women for Peace Coalition in Yemen director Noura al-Jarawi described the physical and mental torture that a number of female prisoners have endured at the hands of the Houthis while incarcerated in their prisons.
Of the 1,714 Yemeni women whom the Houthis arrested between 2014 and 2022, 504 are incarcerated in the central prison in Sanaa, she said. An additional 291 women are the victims of forced disappearance, she added, and may be held in secret prisons.
Houthi-controlled courts handed down 193 sentences against women on charges of committing espionage, being part of prostitution networks or waging "soft war", she said.
Female detainees in the group's prisons have been subjected to physical torture, beatings with sticks and electric cables, electric shocks, choking, slapping, humiliation and verbal abuse, al-Jarawi said.
This has been done in some cases to elicit forced confessions to crimes they did not commit, she said.
Escalation in violations
"Kidnapping and arresting women and restricting their freedom because of their opinions or participation in political and societal action are new to Yemeni society," said National Committee for the Investigation of Human Rights Violations spokeswoman Ishraq al-Maqtari.
Violations of women's rights are "gradually escalating in terms of number of victims, methods used, and methods of restraint, including forcible disappearance and sexual violence", she told Al-Mashareq.
"It is unfortunate that it began in Sanaa, because of its location and the activism of local women, and has been ongoing for some time," al-Maqtari said.
These abuses have now extended into provinces and directorates that are known for their tribal culture, which is based on customs and traditions that proscribe transgressions against the dignity of women, she said.
The committee has documented the kidnapping and arrest of women in rural Hajjah and al-Mahwit provinces, and in certain districts of al-Hodeidah, where freedoms are frequently suppressed, said Al-Maqtari.
In areas of Taez province controlled by the Houthis, a number of women and girls were taken to al-Saleh prison, she said. The committee has investigated these cases, and presented them as examples in several previous reports.
Al-Maqtari stressed the need to prosecute the perpetrators of "these recurring patterns of violence, which include restricting the freedom of women and torturing and intimidating them" to hold them to account for their crimes.
This is particularly important as "the perpetrators of these acts are known, as are the leaders who ordered them and stood silent about their continued occurrence", she said.
It is "shameful" that abductions of women are occurring in Yemen in such large numbers, Action for Human Rights and Refugees director Laila Khalil told Al-Mashareq.
"The arrests are arbitrary, because the Iran-affiliated Houthis seek to traffic in women, in addition to the sexual exploitation of female detainees that takes place inside and outside the prisons," she said.
It is not unlikely that some female detainees may have been victims of organ trafficking, said Khalil.
'Horrifying' testimonies
The testimonies of some of the released detainees were "horrifying", lawyer Zaafaran Zayed told Al-Mashareq.
"The Houthis commit many violations of female prisoners and abductees' rights, most notably physical torture during interrogation under the supervision of a group of Houthi female soldiers, who are called Zainabiyat," she said.
One form of torture used during interrogation is stripping women of their clothes to force them to talk, she added.
"The crimes of rape of female detainees [in Houthi prisons] were included in the report of the United Nations Panel of Experts on Yemen for the year 2021, which was submitted to the Security Council on January 25," Zayed said.
She stressed the importance of holding the perpetrators of these crimes accountable for their actions and of making their names known.
The detention of women is a crime committed by the Houthis against women and their society, human rights activist Wissam Basindawa told Al-Mashareq.
"Yemeni society is conservative, and the detention of women is shameful, and so some families abandon their imprisoned women for fear of shame," she said.
"The Houthis levy charges of immorality against them so that their families do not demand their release," Basindawa said.