ADEN -- A top Houthi security official is now facing United Nations (UN) sanctions for playing a prominent role in a policy of intimidation and the use of torture, sexual violence and rape of politically active women.
The UN Security Council on February 25 voted to add Sultan Zabin, director of the Criminal Investigation Department (CID) in Sanaa and a leader of the Iran-backed Houthis (Ansarallah), to the UN list of sanctioned individuals.
It imposed a travel ban and an arms embargo on Zabin for engaging "in acts that threaten the peace, security and stability of Yemen, including violation of applicable international humanitarian law and human rights abuses in Yemen".
According to the Security Council resolution, Zabin played a prominent role, either directly or through his authority, in intimidation, systematic arrests, forced labour, torture and sexual violence against politically active women.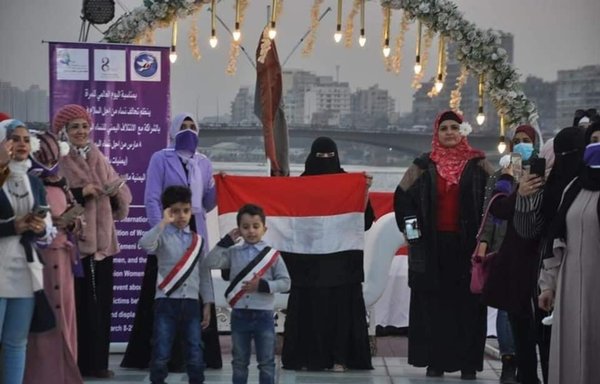 He bears direct responsibility for a number of cases involving harm to women, at least one of whom is a minor, the resolution said, noting that he himself inflicted torture in some cases.
Zabin was one of five Houthi "security officials" who were placed on the US blacklist on December 10 for committing "serious human rights abuse" and engaging in "the prevailing practice of arbitrary detention and torture".
Among those targeted were students, women, human rights activists, journalists, humanitarian workers, perceived political opponents and members of the Bahai community, the US Treasury said.
Psychological and physical torture
Zabin's addition to the UN sanctions list is a "gain in itself", said Wesam Basendawa, director of the March 8 Bloc for Yemeni Women.
Basendawa called on the international community to take practical steps to implement the sanctions, and noted that beyond Zabin, there is an entire network of people involved in perpetuating these abuses against women.
The Security Council resolution was a result of the efforts made by civil society organisations, which assisted the sanctions committee in reviewing survivor testimonies, she said.
Zabin's network largely comprises members of the Sanaa CID, who allowed for, or engaged in, abuses against women.
These abuses ranged from "house raids and searches without judicial warrants to detention of women, murder, torture, sexual violence and [genital] mutilation", Basendawa said.
"Women were subjected to various types of psychological and physical torture, beatings with sticks and electric cables, humiliation and degradation," she said.
"Malicious accusations were fabricated against them to pressure their families to try and silence them," she added.
'Isolated from the world'
The March 8 Bloc for Yemeni Women, Women for Peace in Yemen and the Yemen Organisation for Combating Human Trafficking, issued a joint report on February 19, in which they shared details of the Houthis' abuse of women.
The report, titled "Isolated from the world: Houthi prisons graves of women", documents cases of Houthi abuse against women between December 2017 and December 2020.
During this period, 1,181 females were detained and there were 274 cases of forced disappearance involving women and girls.
There were 292 cases of violence against female activists, human rights defenders and education workers, and 246 cases involving workers in the relief and humanitarian field.
The report also documented 71 instances of rape and four suicides.
There are now more than 293 female detainees under the age of 18, it said, documenting dozens of cases of children detained along with their mothers.
Sanctions 'a natural consequence'
Ishraq al-Maqtari, an attorney and spokeswoman for the National Committee for the Investigation of Human Rights Violations, said the Security Council resolution attributed a number of abuses to Zabin.
This was based on numerous victim testimonies, she said, as well as reported cases of establishing illegal detention centres and the wrongful seizure of people's possessions.
Attorney Abdul Rahman Berman said the imposition of sanctions on Zabin was a "natural consequence of the crimes he committed".
Berman applauded the courage of the former prisoners who testified before the sanctions committee, and the efforts of local organisations and media outlets who raised this issue and brought it to local and international attention.
The period documented by the report began with the detention of women who went to demand the body of former Yemeni President Ali Abdullah Saleh after the Houthis killed him in December 2017.
As the women's protests expanded, Zabin resorted to using "secret detention facilities for women", he said, including female teachers who took to the street to demand their salaries, civil society activists and aid workers.