ADEN -- The Houthis continue to use weapons smuggled into Yemen by Iran's Islamic Revolutionary Guard Corps (IRGC) to threaten international navigation and undermine the stability and security of Yemen and the region, officials said.
Iranian arms are widely available in Sanaa markets, they said, and the Iran-fuelled arms trade appears to have expanded, with the Houthis now smuggling weapons across the Red Sea into Somalia.
Security forces in Bandarbeyla, Somalia, on June 28 seized two boats carrying weapons smuggled from Houthi-controlled areas in Yemen that were destined for al-Shabaab, a terror group operating in Somalia.
Somali authorities said the 19-member crews, comprised of Somali and Yemeni nationals, were working for a smuggling network linked to the IRGC, Al-Arabiya reported.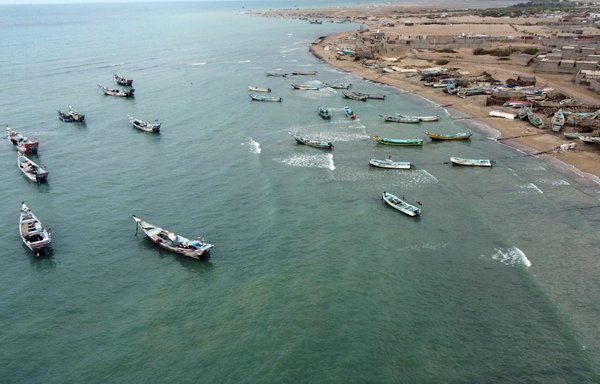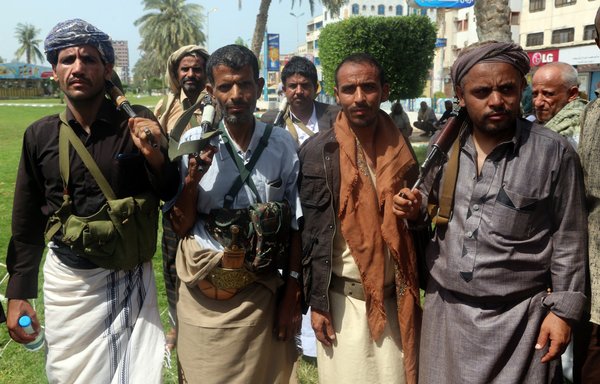 The two boats belong to a known Iran-backed Somali smuggler, the outlet said.
The Houthis are known to engage in two-way arms smuggling with the Horn of Africa: transporting Iranian weapons from Somalia to Yemen on fishing boats and sending arms from Yemen to Somalia to support al-Shabaab.
Sourced from Yemeni markets, these weapons are typically transported to the port of Hobyo in Somalia, according to media reports.
Iranian arms in Sanaa
Iranian-made thermal binoculars and small arms, including assault rifles, light machine guns and sniper rifles, have been observed in recent weeks at the weapon market in Houthi-controlled Sanaa, according to various media outlets.
Photos of Iranian-made weapons offered for sale by Yemeni arms dealers, including KLT-model assault rifles, also have been circulating on Twitter.
In a November 2021 report, the Geneva-based Global Initiative against Transnational Organised Crime said many weapons that Iran supplies to the Houthis are being smuggled to Somalia via the Gulf of Aden.
"The sale of Iranian-made weapons in Sanaa reveals that the IRGC has been actively smuggling weapons to the Houthis via all possible land routes," said political analyst Faisal Ahmed.
Iranian weapons enter Yemen via Hadramaut and al-Mahra provinces by land and sea, on fishing boats via islands in the Red Sea, and also through the Houthi-controlled Red Sea port of al-Hodeidah, he said.
Earlier this month, during the Eid al-Adha holiday, Houthi media outlets displayed Iranian missiles that they said had been smuggled as components and re-assembled in Yemen by IRGC and Hizbullah experts.
"The intensive weapon deliveries from the IRGC to the Houthis show the extent of Iranian infiltration in Yemen," Ahmed said.
"Iran seeks to implement its agenda by supporting armed sectarian militias in waging proxy wars to threaten the security and stability of international navigation," he added. "This is a stark violation of international law."
In light of the dire economic situation in Yemen, "some Houthi elements may be selling their weapons to cover their living expenses", he noted.
The IRGC's arms smuggling is all part of the Iran's mission to "export the revolution", said political analyst Adel al-Shogaa.
"Weapons are an important part of such a mission," he said.
Two-way smuggling
"Illegal activities, including weapon and drug smuggling" have been a key source of revenue for the Houthis, said Abaad Centre for Strategic Studies head Abdul Salam Mohammed.
Yemen just across the water from the Horn of Africa "where fragile states like Somalia are located", he said. "This is a favourable environment for smuggling weapons and drugs, so Iran can get money and hard currencies."
The instability in the Horn of Africa has made it easy for the Houthis to find a market there, which is facilitated by "off-shore and on-shore operations between the two sides", he said.
"Iran sees Yemen and Somalia as strategic areas" because of their location on the Gulf of Aden and their proximity to Bab al-Mandeb strait, the gateway to a vital international shipping lane which Iran seeks to control, Mohammed said.
"Iran controls the Strait of Hormuz, and if it manages to seize control of Bab al-Mandeb, this will enable it to shut them off in case of escalation with the international community," he said.
Iran benefits financially from smuggling and has proven links with many drug- and arms-smuggling networks in the region, he said.
"It also benefits from creating chaos in the Horn of Africa -- something that makes it easy for it to penetrate [the region] with its agenda and threaten the international community," he added.
Expansionist ambitions
"The Houthis are Iran's dagger in the side of Yemen and countries of the region," said Yemeni Deputy Minister of Human Rights Nabil Abdul Hafeez.
Along with other Iranian proxies in the region, including those in Lebanon, Syria and Iraq, the Houthis "reflect Iran's military power, although it is under an international siege", he said.
"Iran has been able to extend its reach via its militias," he said. "Through Hizbullah in Lebanon, it was able to expand in Syria, and it did the same thing from Iraq."
"Now it is expanding its reach in the Horn of Africa and unstable states there through the Houthis in Yemen," Abdul Hafeez said.
The prevailing instability in Somalia offers Iran fertile ground upon which to create affiliated militias, he said, noting that it may try to expand its influence into other countries in the Horn of Africa.
Iran has continued to work aggressively to realise its interests in the region, he pointed out.
In pursuit of its expansionist agenda, Iran has violated international laws, supported proxy wars and threatened international shipping, he said, calling on the international community to confront it "via all possible means".