BEIRUT -- The holy month of Ramadan has brought into sharp focus the magnitude of the economic crisis on the Lebanese people, with many unable to afford iftar dishes due to the continual rise in food prices.
Even as the price of staples such as grains, meat and vegetables has risen -- in many cases as a direct consequence of Russia's war on Ukraine -- residents' purchasing power has declined, creating a perfect storm of suffering.
Ramadan also has brought to the fore the country's rising poverty rate, which according to a study by the Central Administration of Statistics published in March, includes about 80% of the population.
These days, Beirut resident Fatima Shaito has been frequenting a vegetable market in the city's al-Basta neighbourhood, where she searches for basic food items with the lowest prices to feed her family of six.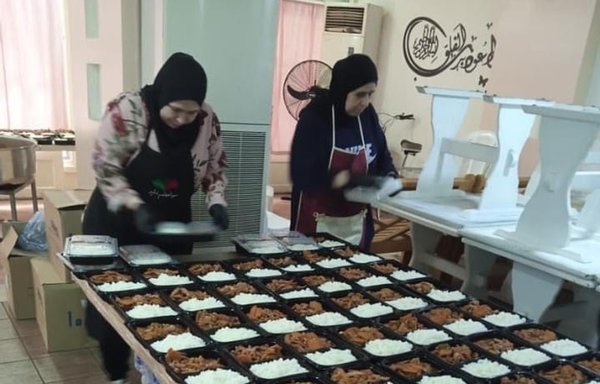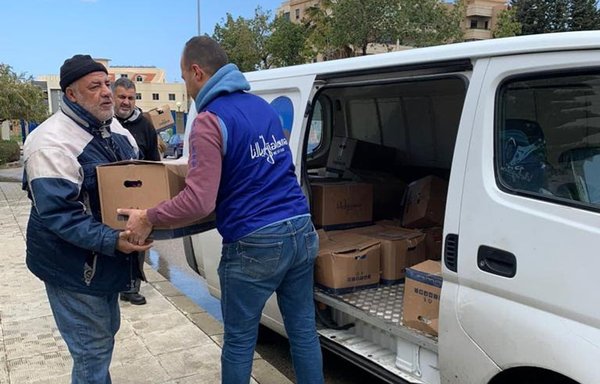 Like many in Lebanon, her husband brings in less than two million LBP a month from his work (or $100, based on the dollar's current exchange rate on the black market, which controls the actual value of the currency).
"This is barely enough to buy the minimum amount of basic food items for a week," Shaito said. "We entered the holy month with empty pockets."
She has not been able to prepare and share the traditional iftar meal with relatives that was once "rich in appetisers, meat and chicken dishes, fruits, sweets and Ramadan drinks", she said.
It now costs about 300,000 LBP just to feed her children a meatless main meal, she said, noting that a cylinder of cooking gas is about the same price.
According to a study published this month by Information International, the cost of a five-person serving of fattoush increased by 311% because of rising prices of ingredients, which include tomatoes, cucumbers, lettuce and parsley.
Shaito blames the current situation on those in power and on "the control that Hizbullah's statelet has over the state, which has left us destitute".
'Hizbullah to blame'
"Today we are experiencing the repercussions of Hizbullah's hegemony over the state, which has surrendered totally to the party," said Beirut resident Abd Dughan, who is in his seventies.
Hizbullah has hijacked the Lebanese decision-making process, he said, and damaged the country's relationship with the Gulf as a result of its involvement in regional wars, all of which have accelerated Lebanon's collapse.
"We are living the consequences of Hizbullah's policy," he said, noting that the holy month of Ramadan has "exposed the extent of the poverty of Muslims, who eat vegetable scraps and meatless and chickenless dishes for their daily iftar".
"We used to brag about our Ramadan [iftar] spread, but today, we are poverty itself," he said.
Charitable organisations have stepped in to try to compensate for the shortages on residents' tables, preparing and distributing thousands of iftar meals each day.
Among them is Ajyaluna Youth Association, which operates busy kitchens in Beirut, the Bekaa Valley and the northern part of the country.
Ajyaluna president Lina al-Zaim al-Dada told Al-Mashareq that in previous years, the association provided iftar daily to 5,000 families.
It is now providing iftar meals to 18,000 families each day, she said.
An additional 12,000 families are registered on the association's online platform, but the association is unable to meet their needs.
"Unfortunately, all the Lebanese have become poor; even the middle class has disappeared and is knocking on our door to obtain medical and hospital assistance, house rent, food rations, and today the Ramadan iftar," she said.
But amid the growing demand for its services, she said, the association is facing a funding shortfall amid the economic crisis.
In Tripoli, where the poverty rate exceeds 70%, organisations like Sawa Mninjah (Together We Succeed) have been forced to reduce the number of meals they serve because of the high prices of food and decline in donations.
Sawa Mninjah "used to prepare 2,000 daily iftar meals, and today it serves only 500 meals, consisting of soup, salad, a main meat dish, juice, bread and sweets", association president Diana Dernaika said.
"Today, we are unable to meet all the requests we receive to serve the daily iftar," she said.