ADEN -- Yemeni officials warn that Iran's Islamic Revolutionary Guard Corps Quds Force (IRGC-QF) is putting together a new naval force that they say will smuggle arms and undermine stability in Yemen and the Gulf states.
News of the IRGC's latest recruitment efforts coincides with the passage on February 28 of United Nations Security Council (UNSC) Resolution 2624, which reimposes an arms embargo on the Houthis.
This came after the Houthis attacked the United Arab Emirates (UAE) and Saudi Arabia earlier this year, most recently claiming responsibility for drone and missile attacks on Saturday (March 19) targeting a number of "vital and important" Saudi sites, including Aramco facilities.
Past arrests made during Iranian arms smuggling operations revealed that many of the smugglers were fishermen who had been recruited by the Houthis, Yemeni Deputy Minister of Justice Faisal al-Majeedi told Al-Mashareq.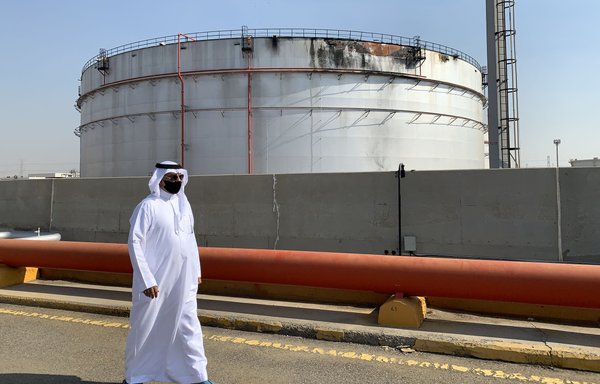 As pressure increases on the IRGC and the Houthis, he cautioned, these groups will work harder to circumvent the constraints placed on them "by stepping up the recruitment of mercenaries and fishermen".
In reports to the UNSC, experts have noted that the IRGC has multiple smuggling networks, especially maritime networks.
"These networks need protection, and to boost their ranks in the wake of the recently issued resolution, which will force [Iran] to double its efforts to recruit and arm militias to launch attacks and protect existing smuggling networks."
Al-Majeedi said the IRGC and the Houthis are seeking to achieve their goals "by all means possible", including the recruitment of fishermen, whose difficult living conditions they exploit.
Fishermen are vulnerable
Fishermen are a primary target for recruitment by the IRGC and their Houthi cohorts, Abaad Centre for Research and Studies director Abdul Salam Mohammed said.
"Without a doubt, fishermen are the easiest target for recruitment, given the hardships they face and the fact that they work in the marine environment," he said.
Yemeni fishermen work near the maritime smuggling routes, with a number of them having been arrested in the past on smuggling charges, he noted.
The best means for smuggling weapons and drugs from Iranian ships at sea "are the small boats of fishermen, who are recruited, trained and qualified on handling the transport of contraband", Mohammed said.
These boats are capable of delivering everything from hashish to weapons to designated areas on Yemen's coast, he said.
Fishermen have the advantage of knowing these areas really well, Mohammed said. "They own small boats that are known to the population, and are beyond suspicion by virtue of their profession."
This is why the Iranians seek them out and recruit them, he explained.
Iran relies on mercenaries
Iran regards the Gulf states and Yemen as part of its sphere of influence, Mohammed said, "so it will support all militias [in these areas] that threaten the security and stability of the region".
Iran-backed militias in Iraq, Syria, Yemen and Lebanon engage in criminal and security-disrupting activities, he said, and facilitate Iran's penetration into sovereign nations as it attempts to "dismantle them from the inside".
In order to continue its agenda of regional disruption, Iran needs networks of mercenaries to carry out this work, said political analyst Faisal Ahmed.
This need has driven its efforts to recruit fishermen and to establish protection networks, smuggling networks, and lay sea mines, he said.
He pointed out that the Houthis have attacked commercial shipping in the Red Sea on numerous occasions with explosives and sea mines, in keeping with past threats made by Iranian leaders of blocking the export of Gulf oil.
They also have claimed cross-border attacks against civilians and civilian infrastructure in Saudi Arabia and the UAE.