AMMAN -- Jordanian border guards killed 27 drug smugglers as they tried to enter the kingdom simultaneously from various locations in Syria at dawn Thursday (January 27) under the cover of snow.
Some of the smugglers were injured and fled back to Syrian territory, the Jordanian news agency, Petra, reported.
The smugglers were supported by "armed groups", the army said.
Security forces combed the areas where the incidents took place and found large quantities of narcotics, the army said, indicating the search was still under way.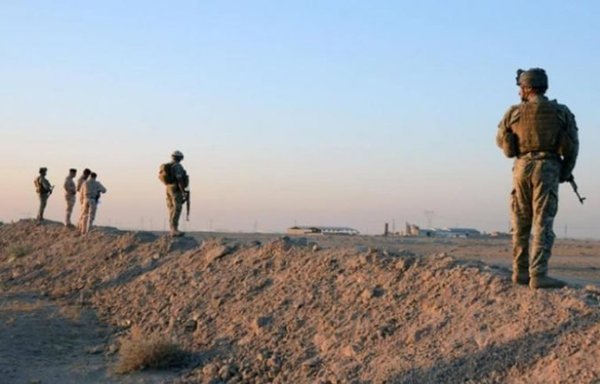 The Syrian Observatory for Human Rights also reported the clash, labelling it an "attempt to smuggle drugs from the region of Sweida" in southern Syria.
The Observatory has repeatedly warned that Sweida has become a major hotbed for Hizbullah's illegal drug exports to Jordan, with smuggling operations notably increasing in the winter, under cover of foggy or inclement weather.
The incident came as a major snow squall -- the heaviest in years -- dumped about 30cm of snow in the highlands across Jordan, particularly north and centre, and brought blizzard conditions, Petra reported.
It also came on the heels of a January 17 clash with drug smugglers on the Syrian border, in which an officer was killed and three border guards wounded.
Several days later, one of the wounded soldiers died of his injuries.
Tightened border security
Jordan, which hosts about 1.6 million Syrian refugees, has in recent years tightened controls along its 350km-long border with Syria.
In December, the kingdom hosted the first ever Euro-Arab Border Security Conference in Amman, with representatives of 44 countries seeking to develop an international dialogue on border security.
Jordanian authorities say that 85% of the drugs seized in the country are meant to transit the kingdom and are bound for other countries.
In September, Jordan fully reopened its main border crossing with Syria to boost trade, but fears have been raised over increased drug smuggling.
Organisations monitoring the illegal drug trade say the majority of Captagon, an amphetamine-type stimulant, originates in regime-held regions of Syria.
According to a European Union-funded report by the Centre for Operational Analysis and Research, "Captagon exports from Syria reached a market value of at least $3.46 billion" in 2020.
Lebanese Hizbullah, which has a long history of involvement in the illegal drugs trade, has moved some of its drug manufacturing operations to Syria.
On Tuesday, Lebanese authorities seized a large quantity of Captagon hidden in a tea shipment bound for Saudi Arabia, interior minister Bassam Mawlawi said.
The pills, likely manufactured in Lebanon or Syria, were concealed in a seven-tonne shipment of tea at Beirut port, Mawlawi said.