Angered by the flood of illegal drugs that have been entering the kingdom, Jordanians have been taking to social media to denounce Lebanon's Hizbullah, which many regard as the driving force behind drug-smuggling operations.
Hizbullah has a long history of drug smuggling, and is facing a reduction in the funding it receives from Iran, as recent US sanctions take effect.
Meanwhile, drugs of all kinds have been pouring into the kingdom, the Jordanian Anti-Narcotics Department announced on June 26th.
Between May 2017 and May 2019, the department said, it seized 3,300 kilogrammes of hashish, 81 million Captagon pills, three kilogrammes of cocaine, 106 kilogrammes of heroin, four kilogrammes of crystal meth, 22,000 bags of the synthetic drug 'joker' and 240 kilogrammes of synthetic hashish.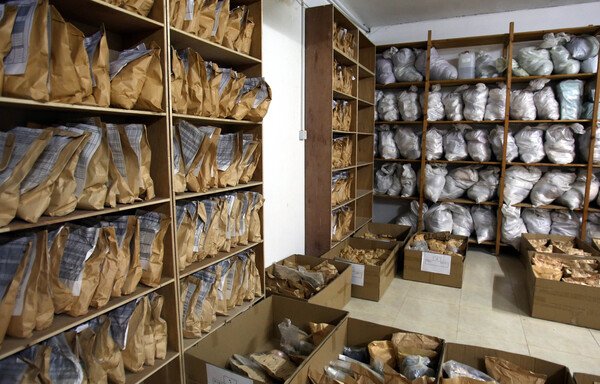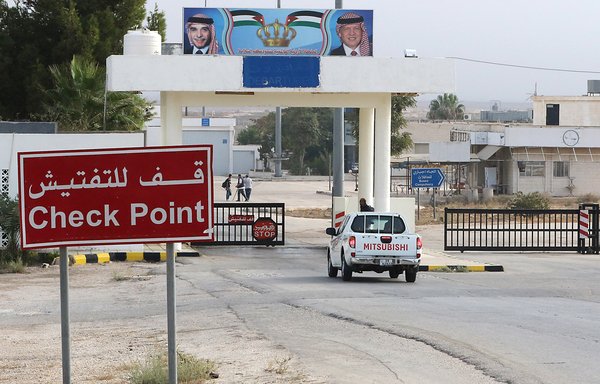 It also seized four million Captagon pills at the Jaber-Nassib crossing after it was re-opened last year, hidden in a box of sweets packaged for export.
After news that Jordanian forces had foiled yet another attempt to smuggle drugs into the kingdom circulated online, the #Hizbullah_drugs_invade_Jordan hashtag went viral online, with social media users pointing to Hizbullah and Iran.
In an August 7th tweet, social media user Hamad al-Mansour accused Hizbullah of using livestock smugglers to transport drugs into Jordan, hiding their illegal cargo in the wool of sheep.
More often, however, Jordanian border guards seize illegal shipments of drugs hidden inside vehicles attempting to cross the border from Syria.
Smuggling via Syria
Hizbullah has been smuggling drugs of all kinds, especially Captagon pills, from Lebanon to Syria and from there into Jordan, said Lebanese political analyst Rabih Tlais, a native of the Bekaa Valley town of Brital.
The drugs are smuggled into Jordan through Syria's Sweida province, he told Al-Mashareq.
The cultivation and manufacture of drugs is carried out in Lebanon "by farmers and traders who are protected and covered by Hizbullah", who produce crops such as cannabis, the resin of which produces hashish, and opium poppies.
An observer of Hizbullah's drug trade who asked to remain anonymous told Al-Mashareq the militia has been recruiting individuals to transport and sell drugs for it in Jordan and inside al-Rukban camp near the Jordanian border.
"The party uses Jordanian associates to smuggle the drugs into Jordan and sell them," the source told Al-Mashareq, and also delivers drugs to some Bedouin tribes based in the Syrian desert and near the Syrian-Jordanian border.
Hizbullah moves drugs out of Lebanon to "intermediaries in the western Qalamoun region in Syria", he said.
These are then transported to the Syrian Badiya (desert) region, he said, "and then smuggled across the border into Jordan by [Hizbullah] collaborators".
Tightening border control
Jordan recently announced the arrest of a large number of smugglers operating in the desert area between the kingdom and Syria, Lebanese Centre for Research and Consulting head Hassan Qutb told Al-Mashareq.
The desert areas are vast and therefore difficult to monitor, he noted.
Additionally, a number of land transport truck drivers have been apprehended and charged with smuggling Captagon pills and other drugs, Qutb said.
International pressure on Iran has driven its affiliates, including Hizbullah, to look for new means of generating funds, he said, which Hizbullah has done by expanding its drug trafficking network.
The smuggling and sale of drugs "is one of the most important tools and means used by Iran and Hizbullah to secure funding and continue their activities amid the increasing pressure on them", Qutb said.
"Hizbullah has developed the ability to manufacture drugs in huge quantities and is trying to sell them in all countries of the world," he said.
But tightened anti-drug trafficking controls put in place by neighbouring countries at border crossings and airports have forced Iran and its affiliates to look for new ways to smuggle drugs, he added.