DUBAI -- US Navy personnel on Wednesday (December 15) rescued five injured Iranian mariners after an explosion erupted on their vessel as it transited the Gulf of Oman. The Navy seized the Iranians' cargo of illegal drugs.
The crew of patrol craft USS Sirocco, which operates as part of the Bahrain-based Combined Task Force 150 (CTF 150), observed the mariners in distress, the US Naval Forces Central Command (NAVCENT) said.
USS Sirocco "immediately rendered assistance while conducting a counter-narcotics patrol", and rescued five mariners who had been injured in the explosion, it said.
One mariner remains missing.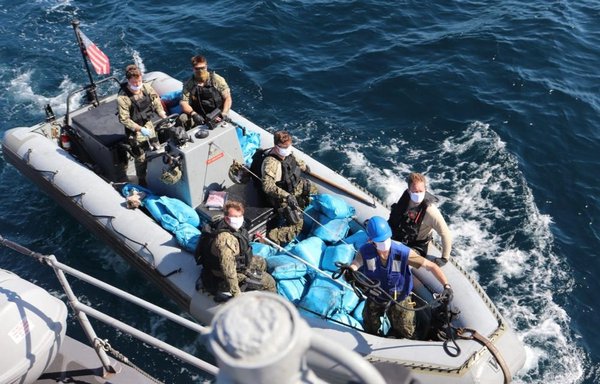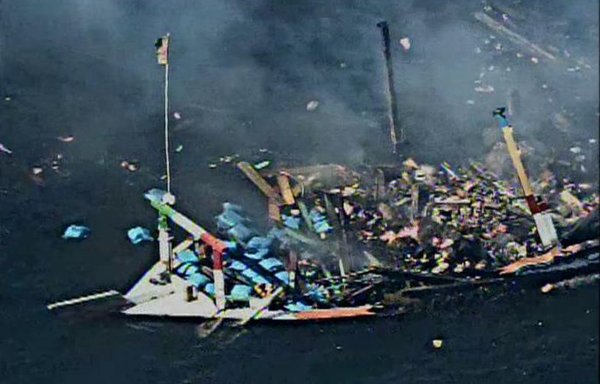 The injured sailors identified themselves as Iranian citizens, NAVCENT said.
They were later transported to the USS Lewis B. Puller, an expeditionary mobile base vessel. From there, two were helicoptered to Oman for medical treatment.
The other three were later transported to Oman for eventual repatriation.
Prior to the fire, personnel from CTF 150, which operates as part of the multi-national Combined Maritime Forces (CMF), suspected the vessel of transporting illicit drugs.
"Mariners were observed pouring liquid on cargo and the forward deck prior to the vessel catching fire and exploding," US Navy spokesman Tim Hawkins said.
USS Sirocco seized more than two tonnes of drugs worth $14.7 million.
The haul included more than 1,745kg of hashish, 500kg of methamphetamine and 30kg of heroin.
Illegal drug sales are often linked to Iran's funding of proxy groups around the Middle East.
Numerous rescue operations
CTF 150 said earlier this month that it seized more than 67 tonnes of drugs worth more than $189 million in operations in waters around the Arabian Gulf in 2021 -- a record for the task force.
Vessels of the 34-nation CMF patrol 3.2 million square miles of international waters, with personnel and ships organised into three principal task forces that provide security for civilian maritime traffic, including CTF 150.
As part of this force, the US Navy's 5th Fleet has taken part in numerous rescue operations in regional waters and has provided engineering, mechanical and medical support to vessels in distress, according to navy officials.
In late November, a US Navy vessel rescued two Iranian seamen who had been adrift for eight days on a fishing boat in the Gulf of Oman.
Dry cargo ship USNS Charles Drew responded after the CMF received a distress call from the stranded mariners, the US Navy said.
The USNS Charles Drew arrived on scene six hours later and provided food, water and medical care, before safely transporting the mariners to an Omani coast guard vessel sailing near Muscat.
The incident prompted questions as to why, after more than a week, the Iranian navy was nowhere to be found while the two seamen were adrift in the Gulf.