Tahrir al-Sham's leadership has been distancing itself from some of the more hardline factions that make up the alliance in what amounts to yet another attempt to rebrand itself as a more moderate entity.
Like a chameleon, experts say, the extremist alliance -- which has virtual hegemony over Idlib province and other parts of northwestern Syria -- is hoping to re-cast its image in a more positive light, with a focus on governance.
This is a pragmatic move through which Tahrir al-Sham intends to ensure its survival and have a say in Syria's political future, by focusing on its so-called salvation government, they said.
But like a leopard, it cannot change its spots, they added, noting that the group has continued to meet with popular resistance over the past month, with recent demonstrations near the Bab al-Hawa border crossing and the city of al-Atareb.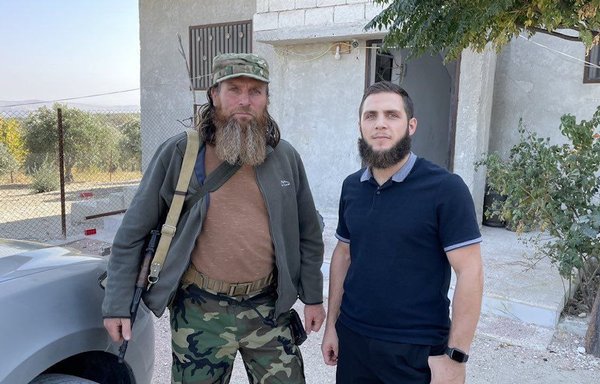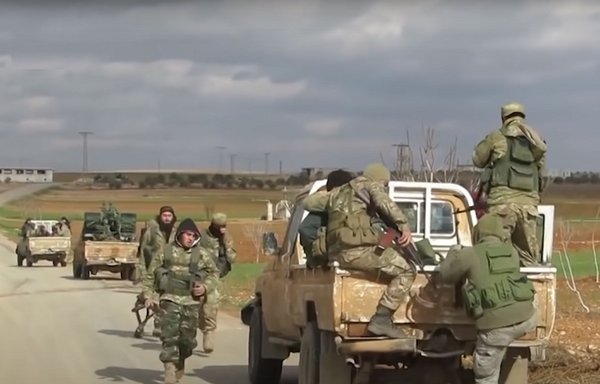 The extremist alliance is dominated by the former al-Nusra Front, an al-Qaeda aligned group that publicly broke with al-Qaeda in an attempt to gain credibility in the political process. Now it is attempting to rebrand itself again.
Its leader, Abu Mohammad al-Jolani, who has a long, bloody history with extremist groups, is a notoriously fickle opportunist, whose claims that he has reformed many find hard to believe.
The alliance is now attempting to present itself as a "liberation and resistance entity", Idlib-based activist Haisam al-Idlibi said, and has indicated it will reshape its general policies to show it aims to protect Idlib by peaceful means.
To this end, he said, Tahrir al-Sham has been removing veteran extremists from decision-making positions within the alliance and exerting heavy pressure on groups primarily comprised of foreign fighters.
Clashes recently flared between Tahrir al-Sham and previously allied groups in the Jabal al-Turkman area of northern Latakia and western Idlib province.
As a result of the conflict, the two groups -- Junoud al-Sham, comprised of mostly Chechen fighters, and Jund Allah, comprised of Turkish and Azerbaijani nationals -- have lost control of the areas they used to control, al-Idlibi said.
Conflict with hardline rivals
Tahrir al-Sham's internal policy shifts have triggered many defections, al-Idlibi said, as well as clashes with other extremist groups that still have a presence in the region, which Tahrir al-Sham is attempting to subsume, banish or eradicate.
Foremost among these is al-Qaeda's Syrian affiliate Hurras al-Deen, which first emerged on the scene after al-Nusra Front distanced itself from al-Qaeda during its first attempt at rebranding.
Other rival factions that Tahrir al-Sham regards as a threat include Ajnad al-Qawqaz, the Abu Bakr al-Siddiq battalion, the remnants of Jund al-Aqsa, and the "Islamic State of Iraq and Syria" (ISIS), al-Idlibi said.
Saleh al-Hamawi, a founder of al-Nusra Front who is no longer a member of Tahrir al-Sham, said most of the group's ideologues have left the alliance already.
A mere 10% remain, he said, and this is only because they cannot afford to defect, as they need both the salary and the security that Tahrir al-Sham provides.
Tahrir al-Sham also has conflicts with a number of extremist leaders including Abu Fatima al-Turki and Muslim al-Shishani.
Al-Shishani is the Georgian-born, red-bearded, leader of Junoud al-Sham, while al-Turki heads Jund Allah.
Al-Hamawi said every one of these groups routinely carries out attacks against Tahrir al-Sham, with some recently targeting its high-ranking commanders.
He said Tahrir al-Sham views its opponents as extremists and insurrectionists who must be uprooted from the region.
Yet another rebranding
Extremist groups, from inside Syria or outside the region, have been the cornerstone for Tahrir al-Sham since its inception in 2013 as al-Nusra Front, said strategy analyst and terror group specialist Yahya Mohammed Ali.
The group has undergone many changes since its formation, he said, starting with its public split with al-Qaeda, and now it is purging extremist members of the group in a way that raises many questions.
Ali said these moves aim to enable Tahrir al-Sham "to control war and peace decisions in the Idlib region and surrounding area", free of internal pressure from its more hardline elements and factions in an attempt to represent a large segment of the Syrian population in the areas under its control.
Yet Tahrir al-Sham might keep some smaller extremist factions to use when it needs a bargaining chip, Ali said, anticipating that the alliance will rely more heavily on negotiations than weapons to ensure its survival.
Meanwhile, much of the population in areas under the group's hegemony remains opposed to the group, which has ruthlessly suppressed its political opponents and detained demonstrators taking part in recent protests.