There has long been concern over abuse in Iranian prisons, but a slew of recent allegations concerning high-profile detainees, unknown prisoners and claims disseminated on social media has amplified the anxiety.
Videos showing guards freely beating inmates and reports of multiple instances of abuse in women's prisons have caused more concerns.
"Iran's intelligence apparatus, in close collaboration with the revolutionary court, have turned the justice system into a cornerstone of repression," said Tara Sepehrifar, senior Iran researcher at Human Rights Watch (HRW).
"Victims experience horrific mistreatment and are left with no means to seek redress and accountability," Sepehrifar added.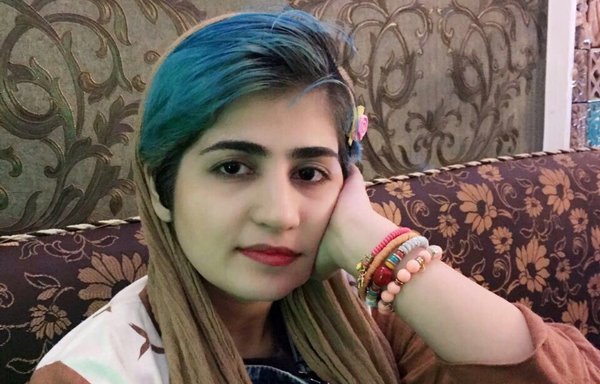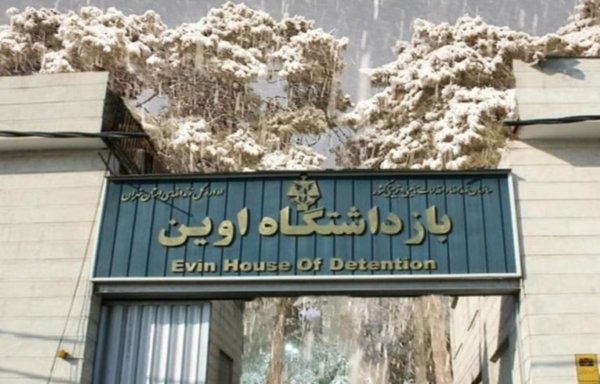 Iran's Revolutionary Court, which started its work after the 1979 Revolution, tries those suspected of crimes such as smuggling, blaspheming, inciting violence or trying to overthrow the Islamic government.
HRW and the New York-based Centre for Human Rights in Iran last week sounded the alarm over the case of Payam Derafshan, a prominent attorney whose clients included the jailed award-winning rights lawyer Nasrin Sotoudeh.
In allegations posted on social media, which HRW said it had independently confirmed, the lawyer Saeed Dehghan said Derafshan had been injected with an unknown substance soon after his arrest in June 2020, after which he experienced a convulsion that caused him to bite off part of his tongue.
He was sent to a psychiatric hospital, where he is said to have been subjected to shock therapy and was later granted medical leave and conditional release.
"The authorities' revolting abuse and medical negligence of a prominent human rights lawyer should make us extremely concerned about the situation of dozens of lesser-known political prisoners in Iran," said Sepehrifar.
Torture epidemic
The latest controversy came after a group calling itself Edalet-e Ali (Justice of Ali) in August this year posted videos of leaked surveillance footage from Tehran's Evin prison showing guards beating or mistreating inmates.
In a rare response to footage broadcast widely on expatriate Persian-language media, National Prisons' Organisation director Mohammad-Mehdi Haj-Mohammadi said he accepted "responsibility for this unacceptable behaviour" but stopped short of apologising to the prisoners and their families.
One sequence of the leaked footage showed what appears to be an emaciated man dumped from a car in the parking lot, then dragged through the prison. Another shows a cleric walking down the stairs and passing by the man, without stopping.
In other videos, guards are seen beating a man in a prisoner's uniform. One guard sucker-punches a prisoner in a holding cell. Guards fight among themselves, as do the prisoners. Many are crammed into single-room cells.
Amnesty International described the videos as just the "tip of the iceberg of a torture epidemic".
In a report last year it said methods included beatings, floggings, electric shocks, stress positions, mock executions, waterboarding and sexual violence.
Amnesty this September also issued a study accusing Iran of failing to provide accountability for at least 72 deaths in custody since January 2010, "despite credible reports that they resulted from torture or other ill-treatment or the lethal use of firearms and tear gas by officials".
The latest such death -- described as "suspicious" by Amnesty -- was of Shahin Naseri, 49, who died in September after being transferred from prison in Tehran to an unknown location.
Naseri had testified to witnessing the torture of professional wrestler and protester Navid Afkari, whose execution in September 2020 caused an international outcry.
Afkari had complained of being tortured into confessing, with methods that included beating and having alcohol squeezed up his nose.
'Forgotten hell'
On the night of October 12, more than two dozen members of the Iranian security forces raided the home of activist Sepideh Gholian in the city of Ahvaz, according to her family.
Gholian, who was on leave from prison at the time of the raid, was first arrested in 2018 over strikes at the local Haft-Tappeh sugar factory.
After the raid, she was taken to an unknown location and was later confirmed to have been transferred to Evin prison.
Activists have linked her sudden re-arrest to a lacerating Twitter thread she posted in September describing in disturbing detail the conditions she was subjected to in the women's section of the prison in the southern city of Bushehr.
The 26-year-old described it as a "place near the end of the world" and a "forgotten hell" whose brutality "did not even fit into my imagination".
She said women prisoners were forced into sexual services with guards and had been deprived of their right to wear underwear for weeks, even while menstruating.
One inmate had been forced to strip naked as a punishment during roll call, she posted.
Gholian has written a book about her experiences in prison and under torture which was published by the Persian- and English-language expatriate London-based website IranWire.
"I fear that I will not survive," she wrote of her experience in prison.
"To say I am horrified does not convey my feelings. I feel something hot running out of my body. I am entirely mute. I cannot so much as groan when they beat me."