DUBAI -- The US Navy's 5th Fleet announced Wednesday (September 8) it will launch a new task force incorporating airborne, sailing and underwater drones following maritime attacks blamed on Iran.
A statement by the US Naval Forces Central Command (NAVCENT) said the task force would rely on regional and coalition partnerships.
"The bottom line on why we're doing this is so that we can develop and integrate unmanned systems and AI [artificial intelligence] as a means to do two things," NAVCENT commander Brad Cooper said.
"One, enhance our maritime domain awareness, and two, increase deterrence," he said in the statement.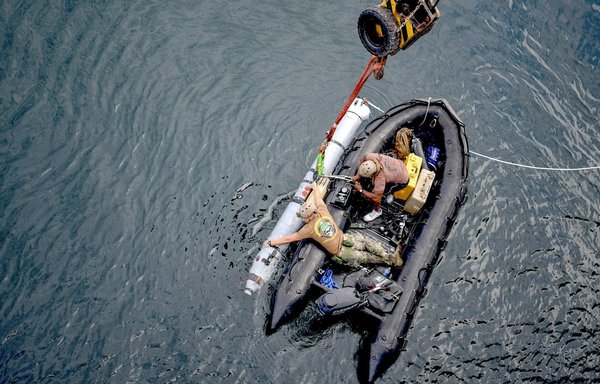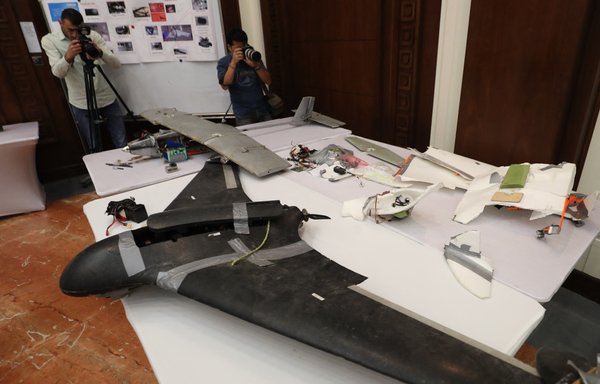 The 5th Fleet is responsible for an area of operations encompassing about 6.5 million sq. km of water and includes the Arabian Gulf, Red Sea, Gulf of Oman and parts of the Indian Ocean.
Navy officials have vowed that in the months ahead, the drones will stretch their capabilities across a region of chokepoints crucial to both global energy supplies and worldwide shipping, Defense News reported Wednesday.
"We want to put more systems out in the maritime domain above, on and below the sea," Cooper said. "We want more eyes on what's happening out there."
The 5th Fleet includes shallow water areas, salty waters and temperatures in the summertime that can go above 113 degrees Fahrenheit with high humidity, Defense News said.
The environment really suits the US Navy well to be able to experiment and move faster, Cooper said.
"Our belief is if the new systems can work here, they can probably work anywhere else and can scale them across other fleets," he added.
US Navy officials said the new system will include some drones that were tested in April by the Navy's Pacific Fleet.
Ultra-endurance aerial surveillance drones, the unmanned surface vessels Sea Hawk and Sea Hunter, as well as smaller underwater drones that resemble torpedoes were used in the April exercise.
Facing drone threats
The new task force will be launched after a string of attacks linked to ongoing tensions with Iran.
Since February, Iran and Israel have engaged in what analysts have called a "shadow war", in which vessels linked to each nation have come under attack in waters around the Gulf in tit-for-tat exchanges.
On July 29, an attack against the Israeli-linked MT Mercer Street oil tanker off Oman's coast killed a British security guard and a Romanian crew member.
G7 foreign ministers last month said "all available evidence clearly points to Iran" being behind the attack in which drones were use
Drone attacks by Iran's proxies in Yemen and Iraq also have been on the rise lately.
Iraqi and Syrian sources told Al-Mashareq this week Iran's Islamic Revolutionary Guard Corps (IRGC) has set up a new training base in Iraq for members of its regional proxies, with drills focused on launching drone attacks.
IRGC-backed Iraqi militias have launched at least six attacks since April using drones laden with small amounts of explosives, most recently on July 24, when a UAV targeted al-Harir air base, to the north of Erbil.
Over the summer, the US military ramped up co-operation and integration with regional partners in the Gulf in order to safeguard the skies from drone attacks.
US and Royal Saudi aircraft on June 17, June 30 and July 29 took to the skies to conduct operations testing and evaluating their ability to collaboratively track and destroy a simulated invading unmanned aerial system (UAS) -- commonly known as drones -- within regional airspace, US Air Forces Central (AFCENT) said.
"The emerging UAS threat in the Middle East requires a wide spectrum of shared resources between the United States and our partners," Col. Matt Dietz, US AFCENT Director of operations, told Defense News.
US naval forces between July 18-22 also completed a multilateral joint and combined "air operations in support of maritime surface warfare" (AOMSW) live-fire exercise with the United Kingdom, Bahrain, Saudi Arabia, Kuwait and the United Arab Emirates in the Arabian Gulf.