Iran's self-described "Axis of Resistance" is more akin to an "Axis of Terrorism" as it pursues policies that are detrimental to both regional and global security, experts say.
The term has been used over the years to refer to an alliance between Tehran and its affiliates, which most recently include Kataib Hizbullah and Asaib Ahl al-Haq in Iraq, Hizbullah in Lebanon and the Houthis in Yemen.
Such proxies are working on several fronts to impose the Islamic Republic's hegemony and expansionist policies in the region. In return, Tehran provides its "axis" partners with all the money, weapons and support they need.
All this comes at the expense of its own people, who are reeling from a severe economic crisis.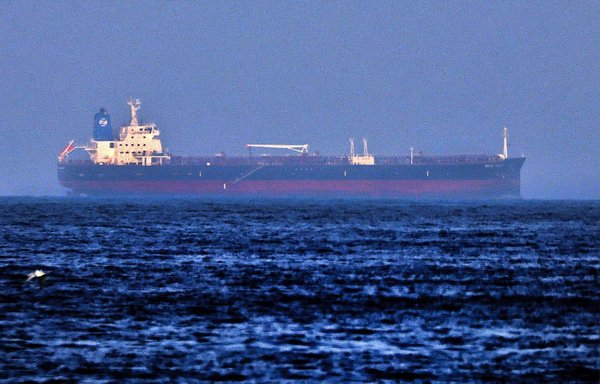 The threats posed by the Islamic Republic and its affiliates will likely become more serious under the presidency of new Iranian President Ebrahim Raisi, said Iraqi journalist Ziad al-Sinjari.
He pointed to Raisi's former position as a judge upon whom Iranian leader Ali Khamenei relied, adding that Raisi's hardline record is "rife with harsh sentences that led thousands of Iranians to the gallows".
Increasingly hostile policies
Iran's policies are "becoming increasingly hostile, and its interference in the affairs of Middle Eastern countries is growing," al-Sinjari said.
A recent escalation in the Arabian Sea that coincided with Raisi's inauguration is a clear indication that the Iranian regime's intent is to continue disturbing regional stability, he said, referring to a drone attack in late July on oil tanker Mercer Street in the Arabian Sea, near the coast of Oman.
Two crew members, one British and one Romanian, were killed in the drone strike. Investigators concluded that the unmanned aerial vehicle (UAV) used in the attack was Iranian made.
Such attacks by Iranian terrorist proxies on global commercial activity and energy supplies, including those on Saudi oil company Aramco, are part of Tehran's plans to spread chaos and unrest across the region, al-Sinjari said.
Iraqi political analyst Adel al-Ashram agreed that Iran's lethal weapons for destabilising the region and harming the regional population are its proxy groups.
He cited continual threats and attacks by Islamic Revolutionary Guard Corps (IRGC)-backed groups in Iraq that have regularly put the country's policies and citizens in danger.
Al-Ashram also pointed to the role Iran-affiliated militias play in "ripping Syria apart" and displacing its population and Hizbullah's responsibility for aggravating the political situation in Lebanon.
Tehran "continues to support the Houthi group in Yemen with missiles and drones, threatening Saudi Arabia's security", al-Ashram said.
Iranians suffer
"It does not seem that the Iranian leaders intend to cease their activities," al-Ashram said, adding, "Raisi launched his presidency with tensions with the world."
"The Iranian regime insists on igniting wars and conflict in the region through its lackeys, and on letting its people pay the price for its aggressive policy against its neighbours," he said.
"The world will not stand idly by in the face of these policies. It will move to intensify its pressure, and therefore the Iranian regime alone bears the responsibility for its people's suffering," he added.
He said the Iranian people are fully aware of this fact and that they are victims of leaders who do not care about their living conditions and whose only concern is to stay in power and squander the country's wealth on militias to implement policies that bring only further international isolation and destruction.
"The Iranian public is livid today. Demonstrations are expanding across Iran to protest repression, discrimination, stifling economic conditions and neglect in providing public services."
The countdown for the downfall of the Iranian regime has started -- a fall that will happen at the hands of its people, and it is now only a matter of time until it happens, al-Ashram said.
Iran's actions will result in tougher sanctions and pressure from the international community and further isolation, said al-Sinjari, the Iraqi journalist, since Tehran insists on fueling tension and supporting militias that act on its behalf.