In its largest tranche of targets to date, the Terrorist Financing Targeting Centre (TFTC) on October 30th sanctioned 25 individuals and entities that support Iran's Islamic Revolutionary Guard Corps (IRGC) and Lebanon's Hizbullah.
Member nations of the Riyadh-based TFTC -- Bahrain, Kuwait, Oman, Qatar, Saudi Arabia, the UAE and the US -- jointly listed 25 targets affiliated with Iranian terror-support networks as Specially Designated Global Terrorists.
Among them are 21 entities that support the Basij Resistance Force, an IRGC-affiliated paramilitary group, which has been used to repress domestic opposition in Iran and intervene in regional conflicts.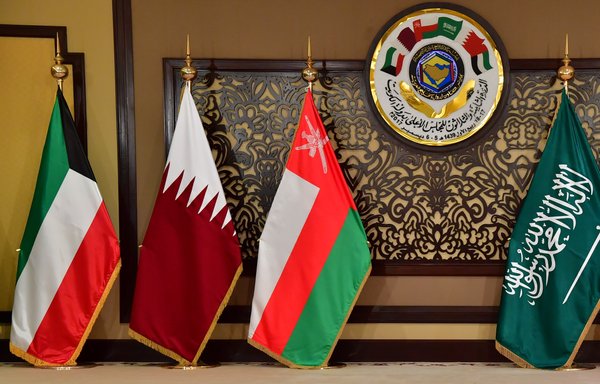 These include banks and Iranian companies in the investment, real estate and industrial sectors.
Among them are Esfehan's Mobarakeh Steel Company, Negin Sahel Royal Investment Company and Bandar Abbas Zinc Production Company, in addition to Mehr Eqtesad Bank, Mellat Bank, Parsian Bank and Sina Bank.
Also designated were four individuals closely associated with Hizbullah: Muhammad Abd-al-Hadi Farhat, Yusuf Hashim, Jawad Nasrallah and Shibl Muhsin Ubayd al-Zaydi.
"The TFTC's co-ordinated disruption of the financial networks used by the Iranian regime to fund terrorism is a powerful demonstration of Gulf unity," US Secretary of the Treasury Steven Mnuchin said in a statement.
The move demonstrates "the unified position of the Gulf nations and the US that Iran will not be allowed to escalate its malign activity in the region", he added.
US-Gulf co-ordination is necessary
The designations put obstacles in the way of the exploitation of the fortunes these entities reap from investments, production, trade and banking transactions, Iraqi writer and journalist Ziad al-Sinjari told Al-Mashareq.
They prevent the use of this money in the conduct of subversive activities in the countries of the region or to threaten their interests and national security, he said.
The Specially Designated Global Terrorist designation means all the economic assets and interests of the designated entity will be frozen, and institutions and individuals are prohibited from conducting any transaction or dealing with it.
"The IRGC and its proxies are playing a very negative role," al-Sinjari said.
"They threaten the security of the region and put the arteries of the global economy at risk by targeting maritime traffic in territorial waters and oil installations, as happened in the attacks on Saudi Aramco," he added.
US-Gulf co-ordination in combating the flow of funds to the IRGC and its affiliates "is necessary", he said.
TFTC members must "consolidate their partnership and raise the co-operation between them to the highest level to cut off all financial supplies and tighten the screws on the Iranian regime", al-Sinjari said.
Gulf states want to take a leading position in the efforts to put a stop to the actions of Iran-backed militias that are detrimental to their security, he added.
Targeting active members of these groups and the entities that fund them is a key means of pressuring those militias to prevent them from continuing with their stability-threatening activities, he said.
Blocking IRGC funding sources
Measures aimed at undermining the criminal acts of the IRGC and groups linked to it must be stepped up, political analyst Adel al-Ashram told Al-Mashareq.
"It is important to consider any procedural step that would lead to blocking funds from reaching these terrorist groups, which would deal a devastating blow to them," he said.
"They should be denied any opportunity to obtain the support they need to continue their aggressive actions," he added.
A firm stance should be adopted "in responding to the IRGC's activities and ceaseless attempts to expand in the countries of the region, harm their people and drown them in problems, divisions and sedition", al-Ashram said.
TFTC members are actively sharing information and building their capacity to track and go after all networks and groups that endanger regional and international security, he said.
Iraqi journalist and blogger Omar al-Janabi highlighted the need for diligent efforts to put an end to the IRGC's abuses, saying the IRGC "wants to impose its hegemony over the region at any cost".
"Everyone must shoulder their responsibilities in stemming the Iranian influence in order to establish stability," he told Al-Mashareq.
He called on the countries of the region to strengthen their joint co-operation in order to create a bulwark against Iranian interference.