BEIRUT -- While Lebanese citizens faced with an acute national shortage of gasoline queue in long lines to receive their ration, a motley procession of vehicles smuggling gas into Syria makes its way across the border.
The smugglers use every type of vehicle -- from motorcycles to tankers -- to transport fuel subsidised by the Lebanese state across the border into Syria, said a Bekaa Valley gas station owner who spoke on condition of anonymity.
Fuel continues to be smuggled into Syria in this way while "we are deprived of sufficient amounts of gasoline to supply the Lebanese public's demand", he said.
The fuel shortage is having an impact beyond the arena of public and private transportation, as most Lebanese also rely on fuel-powered generators to supply supplemental electricity to their homes and businesses.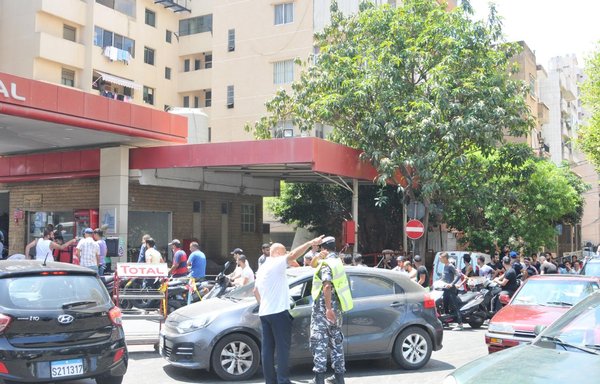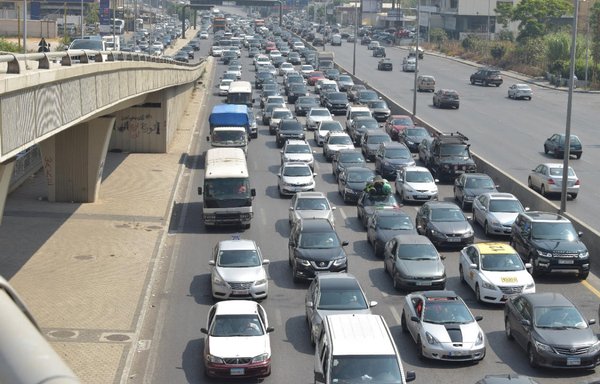 State-supplied electricity is insufficient to power the country around the clock, and is cut off for hours at a time, forcing the public to rely on generators.
Without sufficient fuel to power these generators, the country is at high risk of being plunged into darkness.
Already in several areas, private generator owners have had to reduce the number of hours they supply power to their areas of coverage, leaving many without electricity, internet or air conditioning.
Cross-border smuggling gangs
Many Lebanese blame Hizbullah for siphoning off subsidised fuel and selling it for a profit across the border, where the party has been fighting alongside the Syrian regime of Bashar al-Assad.
Sanctions on the Syrian regime have resulted in shortages of fuel and other goods on the Syrian side of the border, where a thriving black market economy has sprung up to meet demand, at least partly controlled by Hizbullah.
The Iran-backed party controls most illegal border crossings in the western Bekaa Valley and in al-Aboudia in Akkar district, enabling gas and other smuggled goods to pass through without official inspection.
"Unfortunately, Hizbullah is smuggling fuel and taking it away from the Lebanese people, who are humiliated daily at gas stations and deprived of electricity because of the acute shortage of fuel," the gas station owner said.
The smuggling of fuel from Lebanon to Syria is occurring daily, but it is not the only commodity that is illegally transported across the border.
Captagon pills -- an amphetamine-like stimulant -- are smuggled through these crossings, as Hizbullah's Captagon factories are inside Syria, protected by Hizbullah commanders and the Syrian Army's 4th Division, said Southerners for Freedom co-ordinator Hussein Ataya.
Food is being smuggled into Syria on a regular basis. And US dollars, currently in short supply, are another hot commodity for smugglers.
The al-Qasr crossings in Baalbek-Hermel are well laid, asphalted and dedicated for tankers carrying oil derivatives, as well as flour and other foodstuffs, Ataya said.
Meanwhile, the more rugged and mountainous illegal crossings are used by motorcycles and small cars for smuggling from the towns of al-Suwairi and Ain Atta in the western Bekaa and al-Aboudia in Akkar province, he added.
"Gangs comprised of merchants, currency exchangers, bankers and influential figures control both the black market and the currency market," said a Lebanese economist who declined to be named.
Lebanese people pay the price
Political activist Ahmed al-Sayed said the proliferation and growing influence of smuggling gangs amid the country's political and economic crisis mean goods are now being smuggled into Syria via legal border crossings as well.
The smugglers often are accompanied by "security escorts", he said.
Smuggling routes start from al-Abdah Square in Akkar and pass through the Beit Jaafar area, which is under Hizbullah's control, he said, after which the smuggled goods are handed over to the 4th Division in Syria.
Convoys of tankers carrying fuel subsidised by the Central Bank of Lebanon continue to pass through illegal crossings into Syria, while Lebanese queue for hours to get a rationed amount of fuel.
They are permitted to fill only one-third of their gas tanks.
In a radio interview, George Brax, a member of the Gas Station Owners Syndicate, called on Lebanese officials to "find a solution to the fuel shortage".
He said that smuggling is the root of the country's current economic crisis, which is why gas stations are not receiving sufficient fuel supplies.