Iraq has been taking active steps to counter massive oil smuggling operations carried out by Iran-affiliated networks, which have shored up Iran's regional proxies and exacerbated Iraq's fuel crisis, officials said.
Iran-affiliated networks have been smuggling large quantities of oil products by land to Syria and Lebanon to help Tehran's allies overcome fuel shortages, they said, even as Iraqi cars form long queues outside gas stations.
Many gas stations in Iraq have had to stop operating as a result of the shortages.
Deputy Speaker of Parliament Hakim al-Zamili highlighted the problem during a June 5 meeting with security officials, where all parties recommended that the government take additional measures to stop smuggling and those behind it.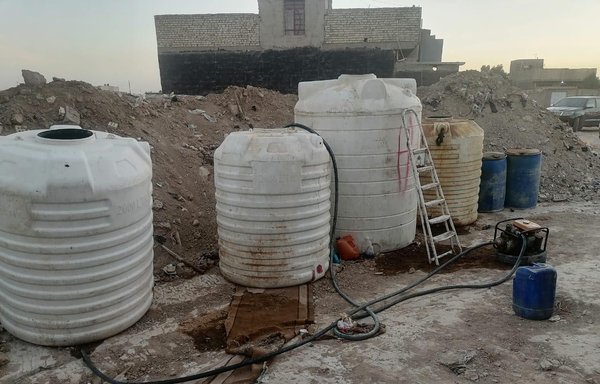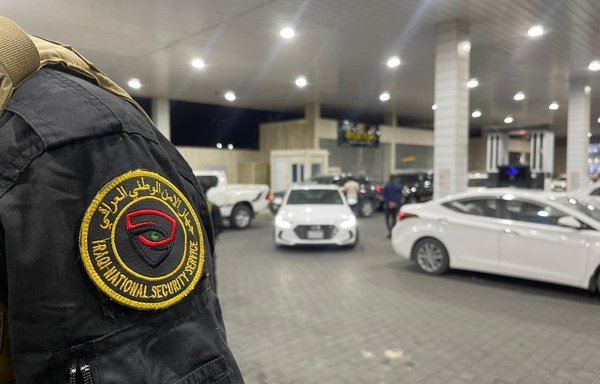 Oil smuggled out of Iraq amounts to "half of the country's total oil exports", he told meeting participants, noting that the proceeds of these illicit transactions are lining the pockets of mafia-like entities.
In mid-April, the Iraqi National Oil Company estimated that seven million litres of fuel had been smuggled each day this year -- an amount that is close to half of the country's total daily production.
Iraq's daily gasoline production is about 15 million litres, while its consumption is 30 million litres, the company said.
Although Iraq is rich in oil reserves and its crude oil exports have increased, its major oil refineries are still operating below capacity, the company said.
Many of the "already obsolete" facilities were damaged in the battles to oust the "Islamic State of Iraq and Syria" (ISIS), it added.
Baghdad imported more than $3 billion in oil derivatives in 2021 to meet domestic demand, according to Iraq Oil Marketing Company data.
"As oil prices increase, a number of Iraq's cities face increased fuel shortages," in part due to the smuggling of fuel, Foreign Policy magazine reported April 21.
Some of this fuel is smuggled to Syria, it said.
Theft and smuggling
According to strategy analyst Alaa al-Nashou, Iran's proxies are behind the theft and smuggling of crude oil and oil products.
"These proxies use their influence to steal oil and load it into tankers that move through border openings to the positions of Iranian militias in western Syria," he told Al-Mashareq.
"Some smuggled shipments even make their way to Lebanon to supply Hizbullah with fuel," he said.
Al-Nashou noted that Iran-backed Iraqi militias are draining the country's oil wealth in order to support Tehran's allies and proxies in the region.
This illegal activity is a key source of income for Iran-backed militias, who reap huge profits from smuggling oil and selling it to black market traders, he said.
Each year, the Iraqi government spends some three trillion IQD ($2.1 billion) subsidising oil products, especially gasoline and kerosene, al-Nashou said.
Iraq's Oil Ministry pumps fuel to gas stations for sale at subsidised prices of 450 to 650 IQD per litre ($0.31 and $0.45), but the militias and oil smuggling gangs steal the fuel and sell it at much higher prices, he said.
Through joint security and ministerial efforts, he said, the government continues to aggressively counter the networks and militias involved in smuggling oil, to preserve the national wealth and end the fuel crisis.
Security crackdown
The Iraqi government has seized more than one million litres of smuggled oil and 49 fuel tankers used for smuggling so far this year, Iraq's National Security Council said in a July 13 statement.
During the same period, 117 smugglers were arrested, in raids on their hideouts during which containers used for storing fuel were confiscated.
In a July 4 statement, Iraq's Energy Police Directorate said it seized 1.775 million litres of different oil products intended for smuggling.
In June, 123 smugglers were detained, it said.
The directorate's operations included tracking mafia-like groups' infringement on oil pipelines, it said.
Iraqi army units have been taking steps to stop oil smuggling by increasing patrols along the Syria border, arresting smugglers and taking actions to prevent fuel tankers from crossing.
In addition to the border crackdown, security forces are working alongside the Ministry of Oil to monitor gas stations and stop breaches, theft and manipulation of pumping and storing gas.