Companies that assist Iran in its efforts to circumvent sanctions on its oil industry may find themselves paying a steep price for their involvement, which could include secondary sanctions and other avoidable setbacks, say analysts.
Iran has employed a wide range of strategies in its efforts to sell its oil and dodge the sanctions that have targeted its petroleum industry and the Islamic Revolutionary Guard Corps (IRGC) and its affiliated companies.
It has used vessels that operate under the flags of other countries, engaged in ship-to-ship cargo transfers in open water and attempted to conceal oil exports among other types of cargo, according to numerous reports.
Other deceptive practices include tampering with or deactivating a ship's automatic identification system -- a collision avoidance system that continuously transmits a vessel's location at sea -- so its route "goes dark".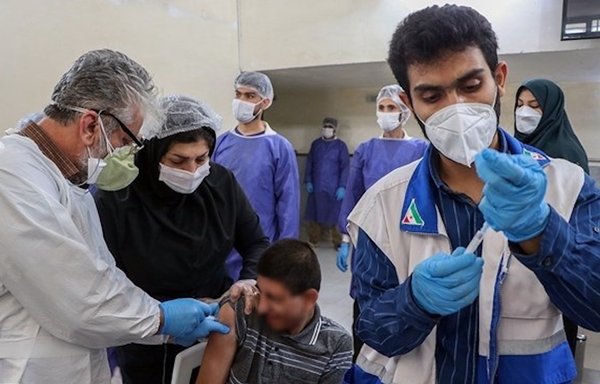 But Iran has not carried out these illicit activities alone.
Along the way, it has had help from companies in various countries, which have chosen to actively assist it in transactions such as providing maintenance and fueling or to look the other way, in pursuit of financial profit, according to observers.
The actions of companies affiliated with the IRGC -- especially the National Iranian Tanker Company, which is under US sanctions -- may place other companies at risk, said Iranian affairs researcher Sheyar Turko.
Companies that provide logistical support and fuel to Iranian ships and tankers at ports such as Fujairah, United Arab Emirates, may find themselves facing secondary sanctions for their actions, he cautioned.
There may be "serious consequences" for companies and port operators "that fall into the trap of doing business with IRGC-affiliated companies, using forged documents or false identities to do so", he said.
The IRGC traditionally has shown little concern for its middlemen, who may be risking their reputations and ability to operate to meet its needs, he noted.
"As usual, the IRGC acts as it pleases, putting its interests above any other consideration, regardless of the consequences," he said.
Public health risk
The smuggling operations through which the IRGC is attempting to circumvent sanctions significantly endanger public health, said Abdullah al-Dakhil, a political science lecturer at King Saud University in Riyadh.
The novel coronavirus (COVID-19) pandemic is still raging in Iran's southern provinces, he said, noting that the virus would inevitably spread to every port where ships originating in Iran dock, including Fujairah.
Given the significance of Fujairah for transport, oil storage and the provision of services to tankers and large ships, potential losses could be enormous, especially at a time of trade decline due to the pandemic, al-Dakhil said.
The public health risk compounds any secondary sanctions that might be imposed on these companies, he observed.
In recent months, according to various reports, there has been a significant increase in the quantity of oil Iran sells to China, with one million barrels a day reaching Chinese ports, including Yantian, a port in Shenzhen.
Yantian "is a key Chinese port for receiving containers and oil shipments", al-Dakhil said, noting that Shenzhen is now "a COVID-19 hotbed".