ADEN -- A bomb-laden drone launched by the Iran-backed Houthis crashed into a Saudi school on Sunday (June 13), state media said, in the group's latest attempt to attack or subvert educational institutions.
Saudi civil defence authorities said there had been no injuries as a result of the strike in the kingdom's southern Asir province, AFP reported.
But photos released by the Saudi Press Agency (SPA) showed the damaged roof of a building as well as what appeared to be broken parts of the drone.
Meanwhile, the Houthis are attacking the educational system at home, where they continue to use summer camps to groom teenagers to fight on the frontlines through ideological brainwashing, Yemeni officials told Al-Mashareq.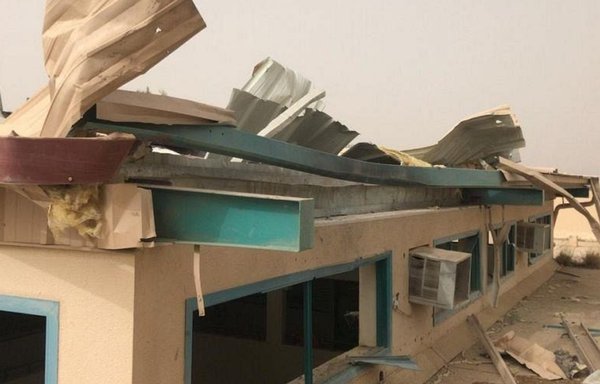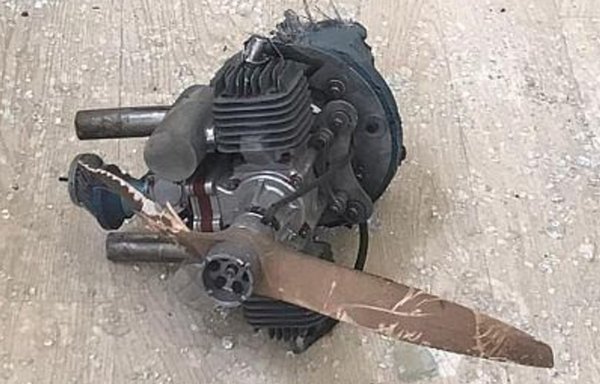 The Houthis have encouraged families to send their children to summer camps, which opened May 23, claiming they would help children discover their talents and develop their skills.
But the Houthis are known to use annual summer camps for sectarian mobilisation, taking advantage of the summer holiday to train children to be soldiers, said Yemeni Teachers Syndicate spokesman Yahya al-Yinai.
"At a time when international organisations are working to promote adherence to social distancing because of COVID-19, the Houthis are setting up summer camps to mobilise children and establish the culture of violence and fighting [in them]," said Fahmi al-Zubayri, an official at the Ministry of Human Rights.
This violates the rights of children, he said.
Even last summer, at the peak of the global coronavirus crisis, Houthi-run summer camps were open and children were encouraged to attend, though schools were closed to mitigate the spread of the deadly virus.
Rending the social fabric
Yemen's Deputy Minister of Human Rights Nabil Abdul Hafeez said the Houthis, through summer camps, seek "to recruit and brainwash children and send them to the battlefield".
This causes direct and serious harm to the social fabric of Yemen, he said, "and constitutes an extraordinary war crime... that everyone has a duty to oppose".
"Summer camps are one of a thousand steps the Houthis are taking to build a sectarian generation with terrorist ideology," said political analyst Mahmoud al-Taher.
"The Houthis use many 12-year olds attending these camps as fodder in their battles and return them to their families in coffins," al-Taher said, calling on Yemeni parents to not send their children to the camps.
If they do, he said, "they acquiesce to the killing of their sons in losing battles".
The militia's pursuit of a narrow, sectarian ideology "indicates it does not want peace, because peace would grant co-existence of Yemenis of all political or sectarian affiliations", he added.
Attacks on women, children
Yemen's Foreign Minister Ahmed bin Mubarak on Friday warned that the Houthis could thwart a renewed diplomatic push for peace as they scramble to seize the strategic city of Marib before discussing any ceasefire.
Bin Mubarak suggested that the Houthis' backer, Iran, had supported recent bloody attacks, alleging Tehran wants to use Yemen as a bargaining chip to maintain leverage in nuclear talks with world powers in Vienna.
The UN and US envoys to Yemen, Martin Griffiths and Tim Lenderking, have met with Omani mediators, and some officials see a diplomatic opening.
But bin Mubarak alleged the Houthis had snubbed the diplomatic outreach.
According to the Yemeni government, in recent attacks, Houthi ballistic missiles and booby-trapped drones hit civilian targets, including a gas station and a women's detention centre.
Official sources said more than 20 people were killed last week, including a child, women and medical personnel.
For bin Mubarak, the attacks were a sign the Houthis want to keep the conflict going until they seize the city of Marib, which would shift the balance of power.
The attacks showed the Houthis' complete lack of respect for the internationally-backed envoys, he said -- and he sees Tehran's hand behind them.
"I think that the Iranians don't want to see any movement in the Yemeni file before they ensure something in Vienna. We don't accept that. We don't want Yemen to be held hostage by the Iranians," he said.