A United Nations (UN) investigation into the alleged development and use of chemical and biological weapons in Iraq by the "Islamic State of Iraq and Syria" (ISIS) "is developing rapidly".
One line of enquiry is focusing on the group's use of the University of Mosul for this programme, the UN investigative team to promote accountability for crimes committed by ISIS (UNITAD) said in its sixth report to the UN Security Council.
UNITAD, a group of UN investigators headed by Karim Asad Ahmad Khan, was created in 2017 to probe crimes committed by ISIS. Six dedicated field investigation units based in Baghdad, Dohuk and Erbil lead its investigative work.
Through the collection of a diverse range of evidence, UNITAD has identified "repeated successful deployments of chemical weapons by ISIS against civilian populations between 2014 and 2016", the May 3 report said.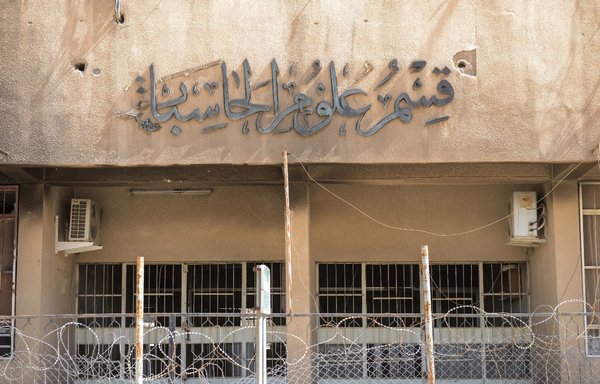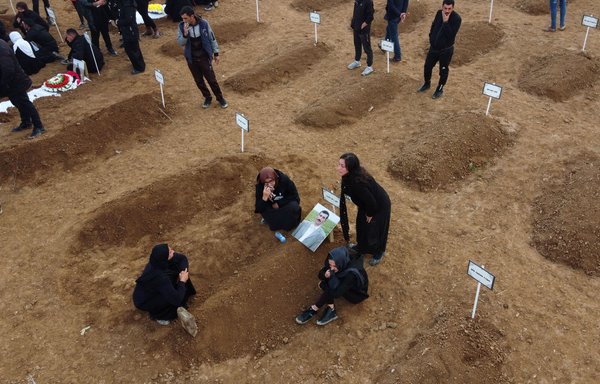 This included the testing of biological agents on prisoners, which led to some deaths.
On January 14, 2017, Iraqi counter-terrorism forces tore down the black ISIS flag from atop the University of Mosul after two days of fierce fighting and announced they had restored the entire campus to state control.
During the two-and-a-half years that ISIS occupied the university campus, its fighters set fire to the main library and transformed buildings where students had once studied into warehouses for weapons and ammunition.
After Iraqi and international coalition forces regained control of the more than 20-sq. km campus, they found clear signs that ISIS had used the university for more ominous purposes: the manufacture of chemical weapons.
Iraqi forces found chemicals inside the University of Mosul and ran tests on them that provided positive for sulphur mustard, the Pentagon said February 7, 2017.
ISIS had been making rudimentary chemical weapons there, a Pentagon spokesman said at the time, adding that the university was "central to the ISIS chemical weapons programme".
Chemical attacks on civilians
The UNITAD team's initial lines of enquiry are associated with ISIS's attack on Tuz Khurmatu, its takeover of the University of Mosul and its repurposing of the university in support of a weapons development programme, the report said.
Investigators also are looking into the extremists' attack on al-Mishraq sulfur field and processing facility, near Mosul.
"Evidence already secured indicates that ISIS tested biological and chemical agents and conducted experiments on prisoners as part of this programme, causing death," the report said.
"Weaponised vesicants, nerve agents and toxic industrial compounds are suspected to have been considered under the programme."
"Alleged attacks reportedly resulted in civilian deaths and injuries, including by asphyxiation and other chemical and biological weapons-related symptoms, affecting minority communities in particular," the report said.
To date, investigators have collected and analysed information and evidence from battlefield records, detainee testimonies, victim accounts, satellite imagery, remote sensing techniques and video analysis.
They have been looking into the procurement of materials and logistics, physical infrastructure, leadership and expertise as well.
Investigators this year will finalise an initial case brief on the development and use of chemical and biological weapons by ISIS in Iraq, said the report.
"Investigations into the successful development and use by ISIS of an indigenous chemical weapons capability may represent an unprecedented moment for accountability in modern conflict with respect to non-state actors," the report said.
'Clear evidence of genocide'
The May 3 report also completed UNITAD probes into ISIS attacks on the Yazidi community in Iraq's Sinjar region and ISIS's mass killing of unarmed cadets and military personnel at Tikrit Air Academy (Camp Speicher) in June 2014.
On May 10, the team told the UN Security Council that it had established "clear and convincing evidence" that ISIS committed genocide against the Yazidi community.
"I am able to announce that based upon independent and impartial investigations, complying with international standards and UN best practice, there is clear and convincing evidence that the crimes against the Yazidi people clearly constituted genocide," Khan said in a briefing.
"Evidence collected by the team had also confirmed ISIS was responsible for acts of extermination, murder, rape, torture, enslavement, persecution and other war crimes and crimes against humanity perpetrated against the Yazidis," he said.
The remains of 104 Yazidi men killed by ISIS and buried in mass graves after the group overran Sinjar in 2014 were reinterred in February in the Ninawa province village of Kojo.
ISIS has left behind more than 200 mass graves that could contain up to 12,000 bodies, according to the UN.