The new head of the United Nations (UN) Investigative Team to Promote Accountability for Crimes Committed by ISIS (UNITAD) will this week travel to the Sinjar district village of Kojo to attend a return of remains ceremony for the group's Yazidi victims.
In his first briefing to the UN Security Council on Thursday (December 2), special adviser Christian Ritscher said he would be present to support "the dignified burial of victims of mass killings" carried out by "Islamic State of Iraq and Syria" (ISIS) fighters in August 2014.
The return of remains ceremony will be the second of its kind in Kojo, with a mass funeral held in February drawing thousands to lay their loved ones to rest in dignity, including Yazidi activist and Nobel prize winner Nadia Murad.
Two of Murad's brothers were reinterred on the occasion.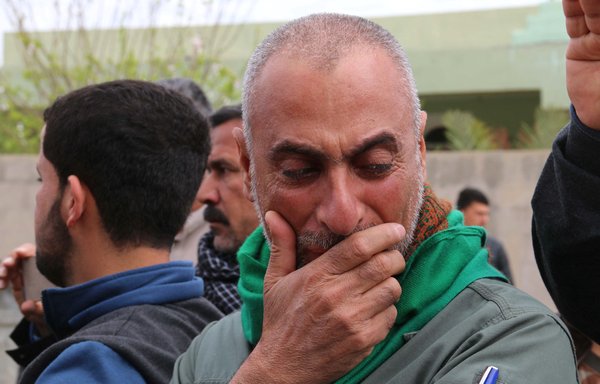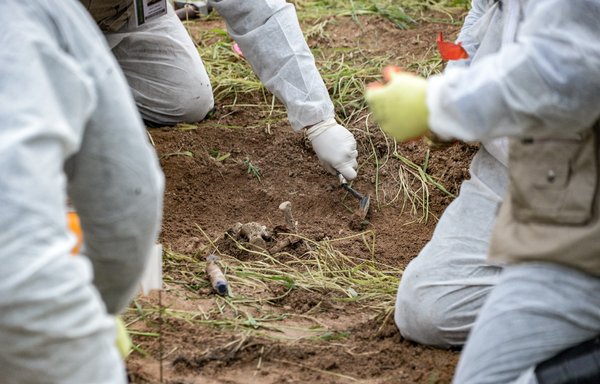 "To the survivors and families of victims present, I will bring the same message as I have to you today," Ritscher told the Security Council. "Justice has been slow, but there is now hope."
His message came just days after a German court handed a life sentence to an ISIS element for his crimes in a verdict that used the label "genocide" to describe crimes against Iraq's Yazidis for the first time.
"For the first time, the Yazidi community have seen an ISIS member prosecuted in a court of law for the genocidal acts committed against them," Ritscher said.
He quoted Murad's words following the judgement: "When survivors seek justice, they look for someone to give them hope that justice is possible."
He said this is the core of UNITAD's work, and urged the families of ISIS victims to be patient with the process of identifying the perpetrators and bringing them to justice, which he acknowledged sometimes feels slow.
This is necessary "to secure vital evidence capable of building a comprehensive legal basis for international-standard trials fully reflecting the nature of the crimes committed by ISIS against Iraqi communities", he said.
Over a 1,000 systematically executed
Elsewhere in Iraq, UNITAD is working to identify the remains of ISIS victims and build case-files that prosecutors can use to bring the perpetrators to justice.
Ritscher said that a week earlier, he had stood at a mass grave outside Mosul containing the remains of the victims of executions carried out by ISIS at Badush Central Prison in June 2014.
"I listened to the story told by one survivor who had to go through this horror, and now has to carry its magnitude as he seeks to move on with his life," he said.
This work will "support the collection of evidence that may lay the foundations for justice, and to ensure that families will be able to bury the remains of their loved ones", he said.
By identifying the remains of the victims and collecting survivor testimonies, he said, "we have established an account of these attacks that bears the hallmarks of ISIS's violence against many communities of Iraq".
Evidence collected shows the detailed preparation of the attack by senior ISIS members, followed by an assault, he said. Prisoners were separated based on their religion and humiliated, with at least 1,000 then systematically killed.
"Through our analysis of digital, documentary, testimonial and forensic evidence, including internal ISIS documents, we have identified a number of individual ISIS members responsible for carrying out these crimes," he said.
ISIS chemical programme
Ritscher told the Security Council that evidence collected on the Badush attacks shows the detailed planning ISIS used in carrying out its atrocities.
"This methodological and strategic approach is seen even more clearly in two other key lines of investigation that have accelerated in the last six months," he said.
These investigations are looking at ISIS's development and use of chemical and biological weapons, and at financial mechanisms it used to sustain its campaign.
Forensic analysis has shown its development and use of chemical weapons was "a strategic priority implemented in line with a long-term vision", he said.
"Our evidence shows that ISIS clearly identified and then seized chemical production factories and other sources of precursor material, while also overtaking the University of Mosul campus as a hub for research and development."
To date, he said, UNITAD has identified more than 3,000 victims of chemical weapons attacks carried out by ISIS, some using "multiple rocket artillery projectiles containing a sulphur mustard agent".
Investigations into a chemical attack in Tuz Khurmatu, eastern Salaheddine, have uncovered medical records from local hospitals showing children and adults submitted for burns, skin infections and respiratory problems.
Longer-term effects include harm to the reproductive health of men and women, birth defects, miscarriages, stillbirths and long-term health consequences for children born to exposed parents.
Meanwhile, UNITAD's dedicated Financial Crimes Unit has uncovered "the inner workings of the central ISIS treasury, Bayt al-Mal (House of Money)", he said.
"We have identified a network of senior ISIS leadership that also acted as trusted financiers," Ritscher said.
This network diverted wealth ISIS gained "through pillage, theft of property from targeted communities and the imposition of a systematic and exploitative taxation system imposed on those living under ISIS control".
"This work has underlined the extensive financial exploitation by ISIS of the most vulnerable communities of Iraq for the personal benefit and profit of its most senior members," Ritscher said.