BEIRUT -- As it comes under fire in Lebanon and from the international community, Hizbullah has been attempting to shore up support among its growingly disgruntled base by facilitating access to sharply discounted food and goods.
Distributed through a chain of co-operative stores in areas where Hizbullah wields influence, the goods offered for sale include food and commodities illegally imported from Iran and Syria via crossings Hizbullah controls.
Other items offered for sale in the chain of stores, accessible only to store card holders, include repackaged food items that are currently under Central Bank of Lebanon (BDL) subsidy, according to reports in Lebanese media.
According to these reports, Hizbullah, which is entrenched in several key government agencies, has been stockpiling subsidised goods for distribution in its areas of influence.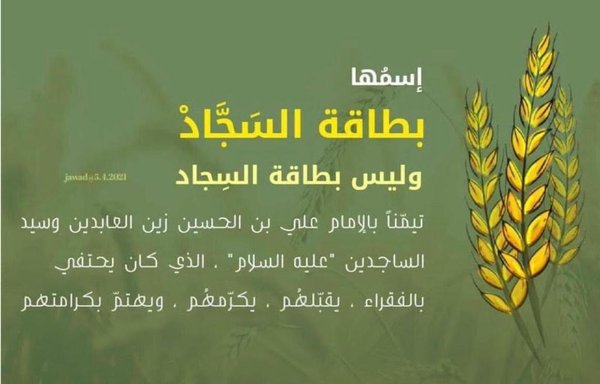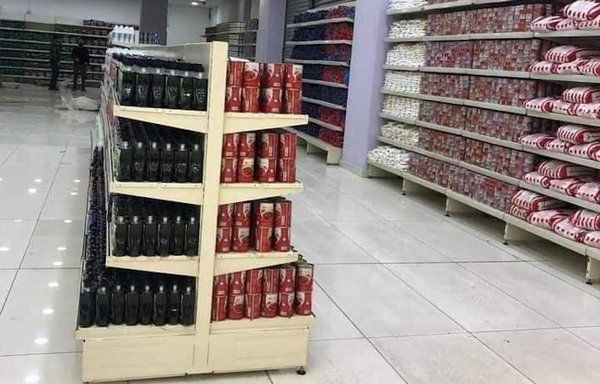 Merchants affiliated with the party control most of the subsidy allocations and monopolise more than 40% of the foodstuff market, MTV reported.
In recent months, they have imported hundreds of millions of dollars worth of goods for Hizbullah to distribute in its areas of influence, to party card holders or as food aid. The remainder is offered for sale.
Food and other cut-price goods are being offered for sale at the new al-Sajjad co-operatives in Hizbullah's areas of influence, via the al-Sajjad card.
This move has angered many Lebanese, who are struggling amid the current economic crisis, as card holders are able to purchase some items from the co-operatives at prices that are even lower than the BDL subsidy.
The party's stockpiling of goods also has reduced the supply of subsidised goods available in regular stores.
Sidelining the Lebanese state
"There's nothing new in Hizbullah's initiative to open co-operatives and distribute cards to people to sell them basic goods at prices lower than those subsidised by the Lebanese state or prices ... in the black market," said political writer Sanaa al-Jack.
Neither is there anything new about how the party exploits the Lebanese state's resources to buy the loyalty of its base, she added.
"Hizbullah sponsors the systematic smuggling of subsidised commodities and goods, confiscates subsidised goods in its areas, repackages them and offers them as aid in its name to people in its areas," she said.
It does this under the pretext of preventing hunger, she said, thus hitting two birds with one stone: muting popular resentment over the country's stifling economic crisis, while buying the loyalty of a new group of people.
Through this move, it also sidelines the state and its institutions in favour of its own statelet, al-Jack said: "Hizbullah couldn't care less whether people starve or not. All it cares about is to appease its already disgruntled environment."
Videos and posts of disgruntled Shia supporters of Hizbullah have been circulating on social media lately, telling Hizbullah chief Hassan Nasrallah, "We are hungry despite your promises".
'Total dependence on Iran'
Lebanese Centre for Research and Consulting director Hassan Qutb said Hizbullah "does not care about the pain and hunger suffered by the Lebanese, and sees itself and its base as more deserving of the subsidised goods".
In his speeches, Nasrallah has stated that the party is totally dependent on Iran for support and financing, Qutb said.
But partly due to US sanctions imposed on it, "the party is facing a financial crunch that has negatively impacted its performance and its relationship with its base, who were accustomed to being provided care in various ways and forms".
After the Central Bank announced subsidies for certain goods and commodities, Hizbullah paved the way for the distribution of aid and allocation of subsidised commodities by submitting lists of merchants and importers to it, he said.
It did this through the ministries affiliated with the party, by way of the employees and administrations who owe it their allegiance, Qutb said.
The aid, reduced prices and subsidised food rations were featured in ads circulated to project a positive image of Hizbullah and its role in serving its base, he said.
"All of this is taking place at the expense of the Lebanese people and their looted money," Qutb said.
Seizing subsidised foodstuffs
Even before the current economic crisis, Shia Reform Movement member Hussein Ezzeddine said, Hizbullah was "working to build financial institutions to replace the cash flow it receives from Iran".
The party has institutions that generate revenue, he said, "but they are directly affiliated with Iran's Islamic Revolutionary Guard Corps (IRGC)".
Due to the economic crisis and to Iran's inability to finance it openly, Hizbullah generates revenue streams from inside Lebanon to keep its members and their families content, he said.
It does this by putting its hands on state-subsidised foodstuffs and by selling them, along with Iranian food, in the "Imam Zain al-Abidin" (aka al-Sajjad) co-operatives in Beirut and the southern areas under its influence, he said.
Ezzeddine said that Hizbullah, through one of the merchants, "is building a massive co-operative in Tyre, and is co-operating with a number of major merchants affiliated with it who obtain foodstuffs subsidised by the state".
This is then delivered to the party, which packages it and sells it at reduced prices to its base, via the al-Sajjad card, he said.