A photo showing a newly paved road, reportedly the Hizbullah-controlled al-Zabadani crossing on the border between Lebanon and Syria, circulated on social media on July 3rd.
The photo was accompanied by an audio clip of a Hizbullah militant saying, "This is al-Zabadani, the newest crossing on the Lebanese-Syrian border."
The militant can be heard saying, "Those who served in the military in Syria know what this road used to look like. This is a message to enemies inside and outside [Lebanon that] convoys will be passing through this crossing soon."
A Shia dissident and former Hizbullah militant who asked to remain anonymous told Al-Mashareq the road in question is "in the Jinta area, which is under Hizbullah's tight control".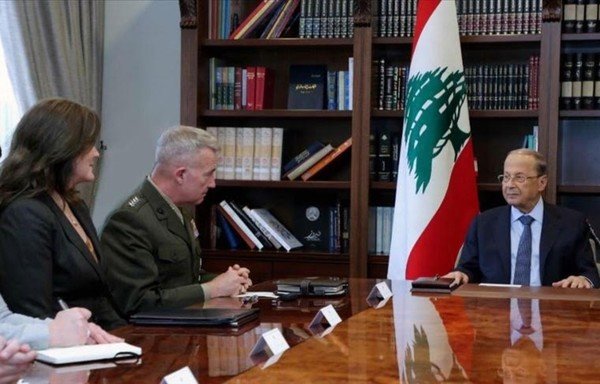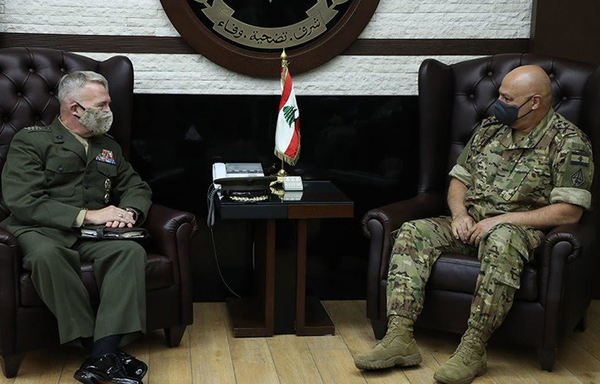 The area is not monitored by the security cameras that were installed by the British army along the eastern Lebanon-Syria border, he said.
On the al-Zabadani side of the Lebanese-Syrian border, crossings leading to the al-Shaara area include the Massa and Jinta crossings and are controlled by Hizbullah, the dissident said.
The Lebanese militia strictly controls Massa, and does not allow anyone other than its more influential members and smugglers, who hold an identity card, to pass through, he told Al Mashareq.
The same applies for Jinta, where there is talk that influential figures close to Hizbullah are establishing iron and concrete factories as investment opportunities for the militia.
McKenzie's visit to Lebanon 'timely, important'
The photo's circulation coincided with the continued efforts by the Lebanese armed forces to ramp up measures to control the border and curb smuggling activities.
The army on July 12th issued a statement announcing the closure of an illegal crossing in the Harf al-Summaqa-Hermel area, used for smuggling goods and stolen cars.
Meanwhile, US Central Command (CENTCOM) Commander Gen. Kenneth McKenzie visited Lebanon on July 8th, where he met with President Michel Aoun, who assured him of ongoing efforts to control illegal crossings.
McKenzie also met with Parliament Speaker Nabih Berri, Prime Minister Hassan Diab and Army Commander Gen. Joseph Aoun.
A Lebanon army source told Al-Mashareq the army "has not stopped controlling the borders for one second", and is implementing more stringent measures.
Such measures, he said, include arresting individuals crossing the border illegally on a daily basis, and seizing smuggled items headed to Syria.
The source described McKenzie's visit as "very timely and important to the Lebanese army, which counts on US aid". He said the aid "is continuing, and the army will receive more of it very soon."
'Hizbullah continues psychological warfare'
Brig. Gen. Khaled Hamade, director of the Regional Forum for Consultancy and Studies, said Hizbullah relies on the Jinta and al-Qasr (Hawsh al-Sayyed Ali) crossings as its two primary conduits.
Hizbullah uses these crossings for transferring supplies, militants and heavy weaponry, and it has also set up training camps in those areas, he told Al-Mashareq.
The Jinta crossing starts in Nabi Sheath, south-east of Baalbek, and passes through the city of Jinta (three kilometres away from the Syrian border) and its juroud areas, he said.
It goes through al-Shaara village and continues down the eastern mountains (anti-Lebanon mountains) into Syrian territory, towards al-Zabadani. The crossing passes through west of Damascus, and ultimately reaches it.
According to Hamade, paving the crossing and posting about it on social media does not enhance its significance. Rather, Hizbullah's message is an instance of its psychological warfare in response to the Caesar Act and to local and international condemnations of its continued involvement in the Syria war.
Hizbullah wants to send a message to the Lebanese that it will not give up its alliances and will continue to choose the Iranian regime's interests over Lebanon's stability, Hamade said.
McKenzie's visit and his meeting with military commanders emphasised stances taken by other US officials, he said.
US Secretary of State Mike Pompeo and US Ambassador to the UN Kelly Kraft have voiced support for Lebanon and stressed the importance of preventing Iran from seizing Lebanon's resources.