Syria's Tadmor (Palmyra) military prison is notorious for torturing prisoners, according to Association of Lebanese Detainees in Syrian Prisons president Ali Abu Dehn.
Those who make it out alive deserve the title of "living martyr" or "returnee from hell", he told Al-Mashareq during a recent exclusive interview.
On May 10th, the dead body of First Adjutant Qais Munther of the Lebanese Internal Security Forces was transported back to Lebanon after he served 10 years in the Syrian regime's prisons.
This incident alone belies the regime's denial that it is holding Lebanese prisoners, Abu Dehn said.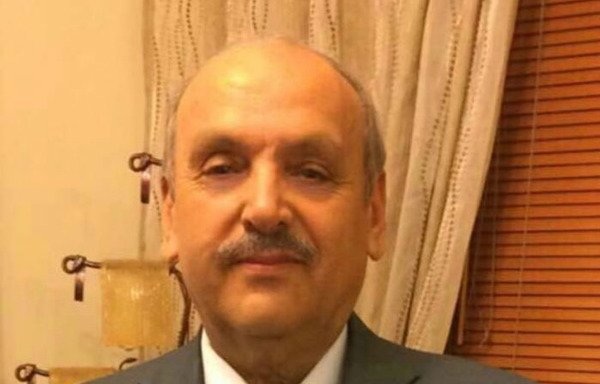 Abu Dehn himself spent 13 years in Syrian prisons. In 1987, he was detained by the Syrian intelligence agency for his opposition to the Syrian presence in Lebanon.
He was released, along with 53 others, when former president Hafez al-Assad died and his son took power, he said, and has since been active in campaigning for the release of Lebanese detainees who remain in Syrian prisons.
On Monday (May 15th), the US State Department released satellite images of Saydnaya, a military prison near Damascus, which appear to show a crematorium set up to destroy the remains of thousands of murdered prisoners.
These images back up reports of mass killings at the prison, AFP reported.
Al-Mashareq: Did the killing of Qais Munther reopen the issue of Lebanese detainees in Syrian prisons?
Ali Abu Dehn: The issue of Lebanese detainees in Syrian prisons is a sacred one and it is always present and alive and cannot be erased from memory. But it is rekindled again and again by the media and it returns to the front pages whenever a related development occurs. [...] Qais Munther's return as a martyr belies the Assad regime's denial of the existence of [Lebanese] detainees [in Syrian prisons].
Al-Mashareq: What do you intend to do, as an association, to reopen the case? Do you have a specific agenda or action plan?
Abu Dehn: We are sparing no effort or action despite the fact that the doors are closed to us. So, we use the press and social media sites to achieve our goal of liberating all Lebanese political detainees from Syrian prisons. We are asking the Lebanese state to give us compensation for the period of our arbitrary detention and to file an international complaint against the Syrian government and anyone who tortured us and had a hand in detaining and hiding us.
Al-Mashareq: What was the charge for Munther's arrest?
Abu Dehn: Charges in Syria vary based on sectarian [affiliation], beliefs and place of birth. All the charges are invalid and groundless. All the confessions were extracted under torture.
Al-Mashareq: Is there any new information on the Lebanese detainees in the Syrian regime's prisons?
Abu Dehn: There is no new information on the detainees except what we hear from released Syrian detainees. No names are mentioned, so we do not act on it. Known detainees, whose number is documented by the Lebanese government, total 628, and for us they are all alive until the Syrian state proves their death and they are delivered to us, dead or alive.
Al-Mashareq: You published a book on the subject of torture during detention. Tell us about it.
Abu Dehn: I published a book in 2012 titled "Return from Hell" about Tadmor (Palmyra) and other Syrian prisons. It details the physical torture and psychological anguish I and other detainees suffered.
I later published a collection of books on detainees who survived Syrian prisons, and a play titled "The German Chair" that was staged in five German cities. The title was inspired by one of the commonly used torture methods, which was so excruciating that its use resulted in breaking the prisoner's backbone.
Lastly, I produced a film titled Tadmor, whose actors were [former] detainees themselves, directed by Monika Borgmann and Lokman Slim.
Al-Mashareq: Which Syrian prisons are notorious for torture?
Abu Dehn: In the past, Tadmor prison was classified as one of the most notorious for fatal torture. Torture in Syrian prisons is systematic and liberal, meaning the policeman or interrogator has full authority to do whatever he pleases with the victim to extract the desired confession, and is not held accountable if the victim dies or is paralysed. What is important is the confession.
Whoever comes out of Tadmor alive is born again and truly deserves the title of "living martyr" or "returnee from hell". I personally spent five years in Tadmor and eight in Saydnaya.
Al-Mashareq: What is required today to bring the issue of Lebanese detainees in Syrian prisons to the fore?
Abu Dehn: The Lebanese state is required to act through the diplomatic channels available to it [or the UN] to secure the return of all detainees from Syrian prisons.
Speaking for myself and for the detainees in Syrian prisons that I represent, we are very concerned about what is happening now in the regime's prisons -- the bloodshed, torture, murder, intimidation and lack of accountability. We appeal to all people of good conscience and all governments and organisations to help us.