DOHA -- Qataris says they are already reaping the benefits of a reconciliation agreement signed earlier this month with neighbouring Gulf states, with some expressing relief, celebration and even tears of happiness.
The reconciliation agreement, signed in the Saudi city of al-Ula on January 5, brought about a series of immediate and welcome changes, particularly the reopening of airspace and of land and sea borders between Qatar and the other Gulf states.
The first direct flights since 2017 between Qatar and its former rivals Egypt and the UAE took to the skies on Monday (January 18).
Riyadh also announced Saturday (January 16) it will reopen its embassy in Doha in the coming days.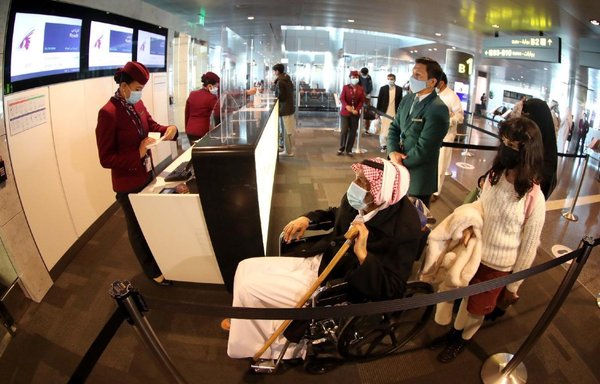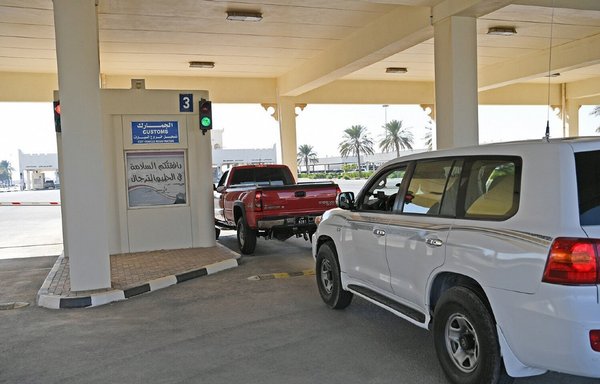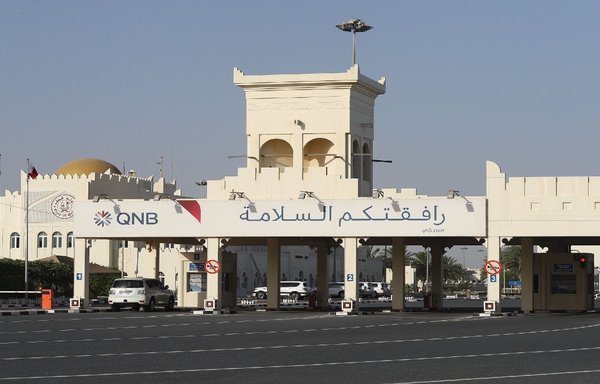 Qatar and Saudi Arabia reopened their land border on January 9, with more than 1,000 vehicles passing through the crossing between Doha and Riyadh in the first four days alone.
The Abu Samrah crossing, known as Salwa on the Saudi side, is the only land crossing between the two nations, and had been closed since June 2017.
Passing through the crossing on the day after it reopened, Qatari Mohammed al-Marri told AFP he was elated.
"Coming from Qatar is like coming to our second country, where there's no difference between them and us in their traditions," he said.
"This happiness -- no one can describe it," said Ghaith al-Marri, a Qatari. "There are people who started crying" when the border re-opened, he said.
Meanwhile, airline passengers are noting their journeys have become shorter, as Qatari planes shift their flight routes away from Iranian airspace, resuming their previous routes through Saudi, Bahraini and Emirati airspace.
A Qatar Civil Aviation Authority official told Al-Mashareq that a large number of flights have resumed operations on their previous routes, instead of using Iranian airspace, as they had been doing.
Kuwait -- a key mediator in the diplomatic crisis -- was the first to reopen its airspace and land and sea borders to Qatar, on January 4. And on January 7, the first Qatar Airways flight was routed through Saudi airspace.
"There is no longer a need to enter Iranian airspace, and as a result flight times have been shortened, some by 50%," the aviation authority official said.
During the Gulf blockade, he said, "flights to and from Jordan, Lebanon, Greece and many other countries" flew long distances before entering their flight routes.
Flights between Egypt and Qatar have also resumed, with the first commercial flight from Doha landing in Cairo on Monday.
Egypt on January 12 announced it had reopened its airspace to Qatar, thereby enabling EgyptAir and Qatar Airways to resume flights.
Impact on Iran and its proxies
The US-sponsored reconciliation among the Gulf states "put an end to the hopes and schemes of Iran", said Gulf affairs researcher and former Sanaa University professor Mohammed al-Hadrami.
The Iranian regime had been exploiting the crisis "to advance its agendas and benefit financially from it, in an attempt to evade US sanctions", he said.
"Iran used to reap large sums of money, up to $100 million annually, by virtue of the fact that Qatar was forced to import goods through its territory and use its airspace for the passage of its planes," al-Hadrami said.
Iran reaped revenue from the sale of perishable goods in Qatari markets, such as vegetables and fruit, that Qatar had for decades prior imported from Saudi Arabia, which Iran now stands to lose, he said. It also stands to lose revenue from the transit of goods from Turkey to Qatar via Iranian ports.
The Gulf crisis had "political, social and security repercussions that affected the region as a whole", said Brig. Gen. Mohammed Awad al-Shehri, a retired Saudi naval officer.
"The conclusion of an agreement between the various parties will shift the attention and focus to Iran's crimes and interference in the countries of the region, and away from other squabbles," he added.
"The peoples of the Gulf know full well the importance of reconciliation and appreciate those who helped achieve it, particularly the US and Kuwait."
Meanwhile, Qatar on Tuesday (January 19) has called for Gulf Arab countries to hold talks with Iran.
Foreign Minister Sheikh Mohammed bin Abdulrahman Al-Thani, who has previously called for dialogue with Iran, told Bloomberg TV he was "hopeful that this would happen and we still believe this should happen".
"This is also a desire that's shared by other Gulf Cooperation Council (GCC) countries," he said.
Restoring political, social stability
Qatar resident Ali Hamad al-Marri said he and his wife, a Saudi national, have been waiting for this moment for years.
The resumption of full ties was cause for celebration, he said, as it has enabled them to visit relatives in Saudi Arabia they had not seen for close to four years.
"The resumption of relations leads to political and social stability, and we have not felt such relief in years," he said, noting that there were some who were exploiting the crisis to achieve their own ends.
"The situation will gradually return to what it was before the crisis," said Khaled al-Hajri, a resident of Qatar's al-Rayyan city.
The reconciliation put an end to continuous repercussions that adversely affected everyone, he said -- "not only Gulf citizens, but also expatriates and visitors".
Nobody wants to see a repeat of this crisis, "because it was only in the interest of other countries that benefited financially and politically from it", al-Hajri added, referring to Iran.
The relief of traveling by land through Saudi Arabia, or by air without passing through Iranian airspace, "must continue and not be disrupted again", he said.