On July 14th, the Lebanese government approved a "preliminary" plan for the return of Syrian refugees to Syria.
The plan was developed and will be implemented by the Ministry of Social Affairs.
It upholds the right of refugees to return to their homeland, and notes the need for co-ordination with the Syrian side to ensure a smooth return. It also stresses the necessity of creating a social safety net for them.
There is no timeframe for the plan's implementation, which has only been approved by the Lebanese side so far.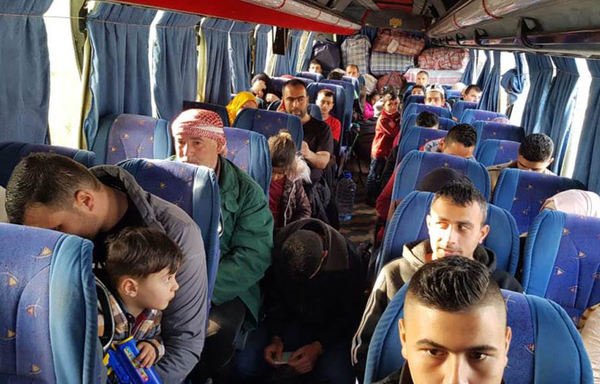 Plan 'follows international standards'
Assem Abi Ali, general supervisor of the Lebanon Crisis Response Plan who worked on developing the new return plan, told Al-Mashareq the Syrian refugee crisis in Lebanon started nine years ago when some 1.5 million Syrians entered the country.
Abi Ali said the plan "follows international standards and human rights regulations. It offers solutions for the return of Syrian refugees in dignity, and guarantees their security and safety".
The plan takes three aspects into consideration: the first indicates the role of the Lebanese government which is expected to motivate refugees to return, as long as it is safe, and facilitate the return process.
The second aspect is co-ordination with the Syrian side through a joint committee in which international organisations are also represented.
The plan's third aspect takes the role of the international community into account. It expects the global community to sponsor and monitor the process in co-ordination with the UN High Commissioner for Refugees (UNHCR).
Abi Ali said his ministry "co-ordinated with UNHCR in general terms, and did not discuss details." However, he said, "we hope it will adopt our plan to resolve this crisis by returning refugees in a way that preserves our constitutional right to non-resettlement and non-assimilation [of refugees]."
"After a nine-year delay, this [plan] introduces a series of measures that are methodically asymmetrical," public policy and refugee expert Ziad al-Sayegh told Al-Mashareq.
He stressed the need for the global community and the UN's support to facilitate the return of 300,000 Syrian refugees to al-Qusayr, western al-Qalamoun and al-Zabadani.
He also stressed their role in providing security, economic and social guarantees for the refugees ahead of their return.
UNHCR spokeswoman Dalal Harb told Al-Mashareq, "It is still premature to comment on the contents of the policy paper, other than it does actually contain many key references to international human rights standards, especially the principle of non-compulsory return".
It also stresses the need to "respect the principle of safety and security, and to co-operate with the UN", she said.
She added, however, that the plan "still needs to be discussed in substance, and the details have yet to be finalised through an inter-ministerial process in co-operation with the international community".
Harb said the committee will work closely with the relevant authorities on the plan "in order to provide counsel based on our experience in other countries and according to international standards".
Refugees divided on return plan
Syrian refugees have differing views regarding the return plan, with some supporting and others rejecting it. Some also express doubts about the Syrian regime, and whether it would abide by the plan's terms for facilitating their decent and safe return.
Ammar al-Daheem, a Syrian refugee from rural Homs who has settled in the Bekaa Valley, said he has read parts of the plan but "nothing is clear from the Syrian perspective because it is purely a Lebanese plan".
"Every one of us [refugees] is eager to return to his country, and this is true for me, my family and our three children, especially in light of Lebanon's deepening economic crisis," he told Al-Mashareq.
"Lebanon has developed a plan to send us back after hosting us, for which we are thankful. But we do not know what Syria's position is, nor are we aware of any initiative to provide us a safety net, such as building shelters and providing infrastructure," he said.
Maryam Nassar, a Syrian refugee from al-Zabadani who also currently lives in the Bekaa, welcomed the plan because it ensures a safe return for refugees and includes clauses for a Lebanese-Syrian co-operation, she told Al-Mashareq.
"I hope the plan will get implemented and that it would be supervised by international organisations, so I can be sure that my five children are protected," she said.