Hundreds of Syrian refugees have started to make their way back home from the Lebanese border town of Arsal over the past few months.
The voluntary return of around 850 Syrian refugees started on Monday (July 23rd) in the latest such return co-ordinated between Beirut and Damascus.
Between June 27th and July 7th, another 800 Syrian refugees voluntarily returned to their homeland from camps in Arsal after the Syrian authorities approved their return from a list of 3,000 names.
In the first phase, 400 Syrians returned to Fleita in western Qalamoun, while in the second, 400 returned to the towns of Qara, al-Jarajir and Ras al-Maara.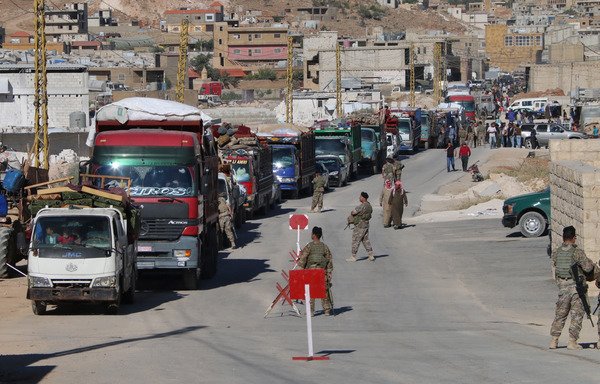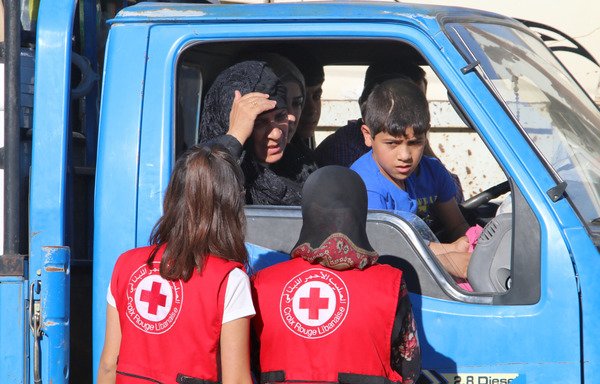 In April, 500 refugees returned from Shabaa and Hasbaya in southern Lebanon to their villages in Mazraat Beit Jinn under the supervision of the General Directorate of General Security (GDGS), in co-ordination with Syrian authorities.
In early June, GDGS director general Maj. Gen. Abbas Ibrahim announced that efforts to return some refugees to Syria have already borne fruit.
He said he had discussed with Syrian Minister of Reconciliation Ali Haidar a "framework for the implementation of the first phase of the return plan, which includes between 3,000 and 4,000 displaced Syrians".
Many reluctant to return
Some Syrian refugees, including Mohammed Shihab, of Homs, are taking their time to decide whether to return.
Shihab told Al-Mashareq he would not go back to his homeland "so long as there is no international protection".
"I am ready to endure all the harassment rather than make an unsafe return and embrace a regime that kidnapped my son in 2012," he said, adding that he still does not know whether his son is alive or dead.
"[The refugees'] return provides some relief to Arsal," said Arsal mayor Bassel al-Hujairi, expressing hope, however, that the plan would be implemented gradually, as Arsal has relied on Syrian labour in sectors such as agriculture and quarrying.
The return of Syrian refugees "has been voluntary", said Khaled Raad, the official in charge of refugee affairs in Arsal and manager of the Office for Education of Syrians in Lebanon, who is himself a refugee from al-Qusayr.
"Unfortunately, al-Qusayr residents are returning to destroyed homes," he said.
Meanwhile, many Syrian youth are "refusing to return to avoid military service".
While many reject the Syrian Foreign Ministry's call to return, he said, "we all want to return to our homes and our roots, but the lack of security prevents us from doing so at this time".
Respecting refugees' choices
"UNHCR will respect the refugees' choice if they decide to return," UNHCR public information officer Lisa Abou Khaled told Al-Mashareq.
During the return of refugees to Asal al-Ward in 2017 and Beit Jinn in April, she said, "the UNHCR was present at the departure points to respond to any queries or requirements they may have as they prepared to leave for Syria".
In all previous returns, "we were in close contact with the GDGS, even though the UNHCR is not the party organising the return of refugees to Syria", she said.
She highlighted the UNHCR's role in helping refugees "get their documents in order and with any medical needs they may have as they prepare to leave".
UNHCR has been in close communication with the Lebanese Red Cross and the Ministry of Health, and has shared information about cases it identified during its assessments in Arsal that require additional medical attention, she added.
Close to 210,000 refugees have returned to Syria over the past years, Minister of State for Displaced Affairs Mouein Merhebi told Al-Mashareq.
Many who oppose the regime "want to return for social reasons", he said, but given the situation in al-Qusayr have asked to return to other areas.
Hizbullah occupies al-Qusayr, where it has destroyed homes, displaced its residents and settled other people in their place, Merhebi said.
Hizbullah leader Hassan Nasrallah's recent announcement of the formation of a return committee is no more than political point scoring, he added.
The militia would be better to address the causes of the displacement and to leave the area it occupies in order to allow a safe return, he said.