Through his close association with Iran, Hizbullah leader Hassan Nasrallah has violated Lebanon's sovereignty and strained its diplomatic ties within the region and beyond, experts told Al-Mashareq.
It is not a stretch to describe Nasrallah as an agent of Iran, as this is "a charge which he does not deny", Future Movement official and former Lebanese MP Mustafa Alloush told Al-Mashareq. "In fact, he brags about it."
Nasrallah considers himself to be a soldier of the Wali al-Faqih (Iran's Supreme Leader Ali Khamenei) in the service of the Iranian regime's agenda, he said.
"He does not care about sabotaging Lebanon," and neither does he care about sabotaging Syria and Iraq, Alloush said, as his goal is to have the doctrine of Wilayat al-Faqih (Guardianship of the Jurist) triumph.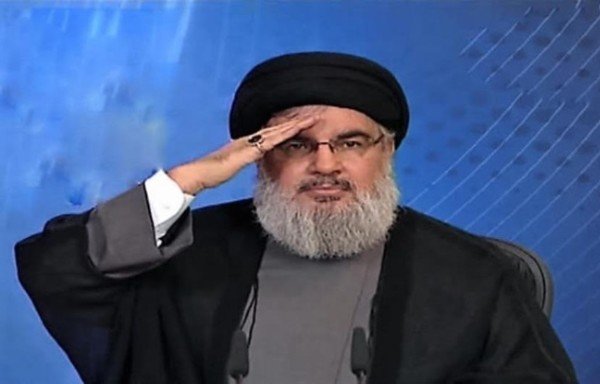 "Meanwhile, Iran is using him to destroy Lebanon and the region," he added, noting that Nasrallah "thinks that he and his party are a revolutionary movement working for a sacred cause".
But the Hizbullah chief "is just the leader of an armed militia of mercenaries funded by another country", Alloush said. "He has engaged in adventures in Syria and Iraq, undermining Lebanon's relations with Arab and Gulf countries."
This has directly hurt Lebanon, which relied on these regional relationships and economic ties for a large part of its national revenue, he said.
Serving Iran's agenda
"Through his party's direct and indirect involvement in regional wars, Nasrallah is serving Iran's regional projects while violating Lebanon's sovereignty," a Shia opposition figure who asked to remain anonymous told Al-Mashareq.
"This is hindering the establishment of a state in the true sense of the word in Lebanon," he said, pointing out that Nasrallah has used his position to embroil Hizbullah in regional conflicts at Lebanon's expense.
"This undermined Lebanon's relations with the Arab and Western worlds, and drowned Lebanon in a financial and economic crisis that is likely to escalate, if he continues to serve Iran's agenda," the source said.
"Lebanon is suffering from Nasrallah's direct domination of the country's political life using Iran's military and financial support," he added.
It is no secret that Nasrallah is proud to serve Khamenei, as he has said it himself on many occasions, Lebanese Centre for Research and Consulting director Hassan Qutb told Al-Mashareq.
The Hizbullah chief also has openly admitted that Iran has provided the party with money, weapons and food.
"Nasrallah serves Iran's policy and strategy, and awards priority to Iran's interests over Lebanon's interests and people," Qutb said.
He is linked to Iran's religious and political authority, "which wants Lebanon to be an arena of conflict and a theatre for operations against its military, political and media enemies", he added.
Impact on Lebanon
Nasrallah has involved Hizbullah in Syria, Iraq and Yemen "for the purpose of serving Iran's goals", Qutb said, which has negatively impacted Lebanon.
Arab and Western assistance has been suspended, and economic co-operation between Lebanon and the region and world has been restricted, he said.
Hizbullah's military engagement in Syria and in conflicts in other countries violates Lebanon's policy of dissociation, he said.
"It also violates the borders of those countries and their sovereignty and constitutes an aggression on their peoples," he added.
The political reality in Lebanon, and the domination of Hizbullah and Iran, has led to the collapse of the economy, deterioration of the value of Lebanese currency and the rise in poverty rates, he said.
As a result, "Lebanon may face social unrest and suffer a real famine due to food shortages and citizens' inability to afford even the basic needs", Qutb said.