With Hizbullah's losses mounting as a result of its alliance with Iran and its military involvement in Syria, the group must refocus its attention on creating stability in Lebanon, stakeholders and observers say.
"Hizbullah suffered and continues to suffer heavy and numerous losses in the continuing military operations in Syria," said Salah Mansour, who is related to a senior Hizbullah official and had been close to the party's leadership in the Bekaa Valley before splitting from the group.
"The losses in lives are very high and news of fighters dying in various parts of Syria continues to trickle in," he told Al-Mashareq, using a pseudonym out of concern for his safety.
"In the first month of this year it was announced that at least five Hizbullah fighters were killed in Syria, including two field commanders."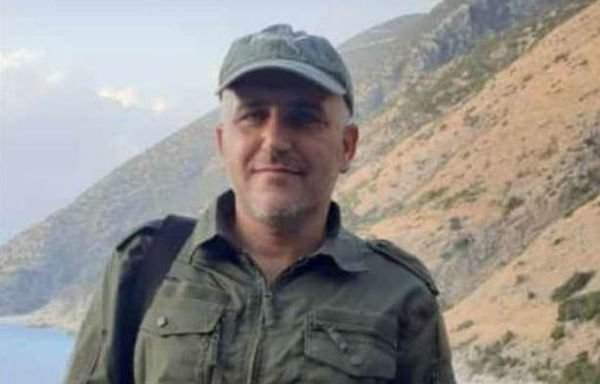 Those killed include Muhib al-Nimr, Jaafar al-Sadiq, Ammar Darwish, Abbas Younis and Abbas Taha, he said.
In addition to the loss of lives, Hizbullah's material losses have developed into a "real financial crisis in view of the pressures Iran's Islamic Revolutionary Guard Corps (IRGC) is coming under and the economic crisis Iran in general is experiencing", Mansour said.
Restlessness in Hizbullah ranks
Despite the negative consequences, Hizbullah is still actively involved in military operations in Aleppo and Idlib, and is also redeploying in the western Qalamoun region, "where it has established a new military base for itself at the base of the Air Defence battalion near the town of Jebaadin", according to Mansour.
"It also controls several strategic hills in the area and has deployed inside the town itself," he said. "The area is of strategic importance to the group as it lies along the Lebanese-Syrian border."
"Restlessness prevails among the party's ranks and its popular base stemming from the continuous losses in lives as well as the serious contraction in its financial resources, which used to be an advantage in the past," he said.
"One of the consequences is that the youth are refraining from joining its ranks as they once did," he said.
"Hence, it recently allowed non-party members to join the military operations in Syria in exchange for monthly allowances that are much lower than they used to be and do not exceed $200, taking advantage of Lebanon's economic situation, lack of jobs and widespread unemployment among the youth," he said.
Hizbullah must pivot from Iran
The best solution for Hizbullah and its survival as a party is "to pull away from the Iranian axis and maintain its peaceful political activity inside Lebanon", said Fathi al-Sayed, a researcher specialising in Iranian affairs at Al-Sharq Centre for Regional and Strategic Studies in Giza.
"The activities of Hizbullah's military wing in Lebanon and Syria -- and the constant threat it poses to the security of the region -- makes it a target or a reason for the launch of a military operation against it," he said.
This will harm not only Hizbullah, but the Lebanese people and state as well, he added.
Lebanon "does not need tension at this time given the critical economic and political conditions it is going through", al-Sayed said.
"The party's continued pursuit of its current policy portends, based on the ongoing developments, more complications that could eventually lead to an internal explosion," he said.
Hizbullah's subordination to the IRGC "puts it on course for a confrontation with the US and exposes it to financial sanctions" aimed at weakening it and stopping its interventions in Syria, Yemen and Iraq, al-Sayed said.
"This has in one way or another impacted the general economic situation of the Lebanese state, which is already suffering from a catastrophic financial situation."
A threat to peace in the Middle East
"The continued military deployment of Hizbullah as the IRGC's main arm in the region is the most serious threat to peace in the Middle East and [adversely] affects all the efforts being made to establish peace, especially between the state of Israel and the countries surrounding it, such as Lebanon and Syria," said Abdul Nabi Bakkar, a political researcher and professor at Al-Azhar University in Cairo.
"This party, through the statements of its officials, continues to launch threats and spread a culture of hatred and war," he told Al-Mashareq.
"The sectarian and political diversity that characterises Lebanon allows it to establish good relations with all international and regional parties in order to improve its economic and financial situation," he said.
However, Hizbullah's "current hardened positions have caused the Lebanese state, and with it the Lebanese people, serious political and material losses", he added.
The party must "pursue the policy of dissociation in actual practice and not toe the line on Iran's positions that are hostile to most countries of the world", Bakkar said.