Months after a deadly crackdown on protests sparked by an increase in the price of gasoline, Iranian officials have finally provided an official toll and have admitted that some people were killed for unknown reasons.
While the admission marks a departure from the regime's previous position, some feel it is too little, too late, Iranian affairs experts told Al-Mashareq, while others claim the official toll is not accurate, and is in reality much higher.
Protests broke out across the country on November 15th following a shock decision to hike the price of gasoline by up to 200%.
More than six months later, on June 1st, Iranian MP Mojtaba Zolnour, who heads the parliamentary national security and foreign affairs committee, stated that 230 people had been killed and thousands more injured in the protests.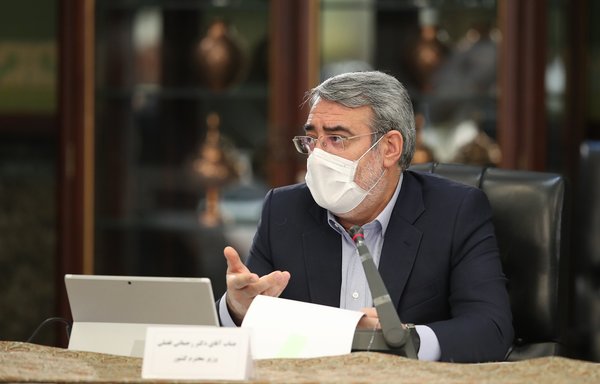 According to Zolnour, of the 230 who lost their lives, six were "official agents and security forces", AFP reported.
He claimed 20% of the dead had been "forces keeping order and peace", from the police, security and intelligence forces and the Basij Resistance Force, a paramilitary group used for internal security.
A further 7% were "killed in direct confrontations with security forces", he said, describing them as armed rioters, while 26% were killed for "unknown reasons".
Zolnour also claimed that around 2,000 civilians and 5,000 members of forces deployed to ensure law and order had been injured.
Interior Minister Abdolreza Rahmani Fazli had on May 30th suggested that between 200 and 255 people were killed in the protests, claiming that between 40 and 45 of them had been killed with "non-standard issue weapons".
Prior to these statements, Iranian officials had repeatedly rejected death tolls given by foreign media and human rights groups as "lies" and passed responsibility of reporting on it between different state bodies.
Government figures 'unreliable'
"Tolls recently released by government officials are unreliable," student activist Ali Zanjani told Al-Mashareq.
More than six months has passed since the protests, "and no independent source is allowed to visit Iran and investigate the matter", he said.
"For a long time, the relevant authorities were not willing to provide any information about this issue, and if a journalist asked about it, they would receive threats," Zanjani said.
In December, for example, a reporter posed the following question to Iran's Attorney General: "People are asking why the death toll is not announced."
The Attorney General replied angrily: "Are you a representative of the people?"
The press was not and is not allowed to publish any independent news or reports in this regard, Zanjani said, pointing out that "families have all been threatened, and many of them do not have access to any media to make their voices heard".
"In such a situation, how can these figures be trusted?" he said.
The best way to ascertain the number of victims in these circumstances is to look at the numbers reported by local hospitals during the protests, he said.
"In just one instance," for example, at least 34 people died after being taken to just one hospital in Karaj, he said. "One can guess what has happened in dozens of other cities and hundreds of hospitals."
These figures do not include those killed on the streets, whose bodies were not released to their families "for a long time", he said, adding that "the Iranian government has a long history of falsifying statistics and lying".
This is evidenced by the government's response to the novel coronavirus crisis, he said, where thousands of COVID-19 deaths were not recorded as such.
Islamic Revolutionary Guard Corps (IRGC) forces are stationed at hospitals, he said, "and they decide how many [coronavirus] deaths are reported each day".
In light of this state of affairs, "one can imagine how many lies have been told about the November protests", Zanjani said.
Protestor families disadvantaged
"There is no doubt that the death toll in November is much higher than 230," Tehran-based journalist Mina Bashiri told Al-Mashareq, noting that Amnesty International has documented at least 304 deaths.
When an organisation outside Iran, whose only source of contact is the families impacted by the killings, was able to identify more than 300 fatalities, it seems an independent investigation would have uncovered a larger number, she said.
Many of the victims came from poor rural families that do not have access to organisations such as Amnesty, even via the Internet, and were not able to report what was happening to them, she noted.
Given the scale of the protests in Iran, Bashiri said, "I believe that the figures put forth by the government are completely false".
A Reuters report that gave a toll of 1,500 is probably more accurate, she said, but even assuming the official toll is correct, "what does the killing of 230 people show, other than the brutality and criminality of the Iranian government?"
If even top officials admit that three-quarters of this number, about 170, have been killed by the government, she asked: "Is the massacre of 170 people defensible, from the government's point of view?"