The UN voiced alarm Tuesday (November 19th) at reports dozens may have been killed in Iranian demonstrations, as the Islamic Republic said it would unblock the internet only once calm has been restored.
Amnesty International said more than 100 demonstrators were believed to have been killed across Iran in five days since security forces were ordered to "crush" the protests triggered by fuel price hikes.
Iran's shock decision to increase fuel prices Friday sparked the protests in which authorities have confirmed at least five deaths, including three security personnel officials say were stabbed and fatally wounded by "rioters".
The UN rights office said it was alarmed by reports live ammunition was being used against protestors and had caused a "significant number of deaths across the country".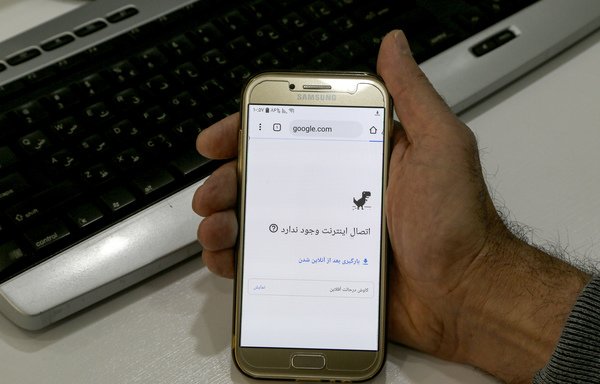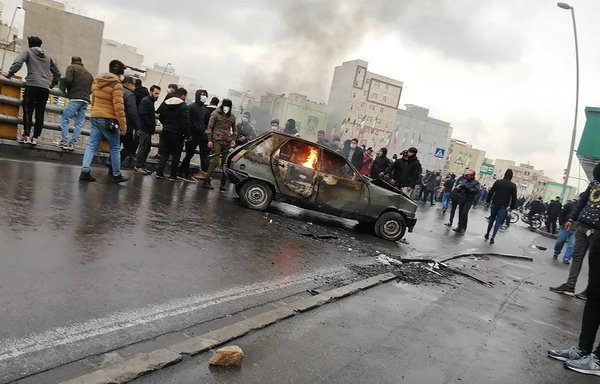 But its spokesman Rupert Colville cautioned that casualty details were hard to verify, in part because of a three-day-old internet shutdown.
"Iranian media and a number of other sources suggest dozens of people may have been killed and many people injured during protests in at least eight different provinces, with over 1,000 protestors arrested," he said.
"We urge the Iranian authorities and security forces to avoid the use of force to disperse peaceful assemblies."
Dozens have been killed
When the demonstrations began on Friday, drivers stopped on major thoroughfares in Tehran to block traffic.
The protests soon turned violent and spread to more than 40 cities and towns, with banks, gas stations and other public property set ablaze and shops looted.
Amnesty said that "at least 106 protestors in 21 cities have been killed, according to credible reports", adding that "the real death toll may be much higher, with some reports suggesting as many as 200 have been killed".
"Authorities must end this brutal and deadly crackdown immediately," said Amnesty's Philip Luther, whose rights group based its report on "verified video footage, eyewitness testimony from people on the ground and information" from rights activists outside Iran.
Amnesty also urged Iranian authorities to "lift the near-total block on internet access designed to restrict the flow of information about the crackdown to the outside world".
It said video footage showed that "snipers have also shot into crowds of people from rooftops and, in one case, a helicopter".
It is the worst violence since at least 25 lives were lost in protests over economic hardship that started in Iran's second city Mashhad in December 2017 before spreading to other urban centres.
Internet connectivity at 4%
Government spokesman Ali Rabiei said "the internet will come back gradually in some provinces where there are assurances the internet will not be abused".
Netblocks, a website that monitors global net shutdowns, said internet connectivity in Iran was at 4% on Tuesday compared with normal levels.
Iran announced the decision to impose gasoline price hikes and rationing at midnight Thursday-Friday, with the public support of Iran's supreme leader Ali Khamenei.
President Hassan Rouhani has defended the price hike, saying the proceeds would go to 60 million needy Iranians.
The US has condemned Iran for using "lethal force" against the demonstrators.
Iran's judiciary spokesman, Gholamhossein Esmaili, warned the authorities would deal firmly with those who endanger security and carry out arson attacks.
He also called on citizens to inform on "seditionists" who have committed acts of violence.