Syrian refugees residing in Jordan and Lebanon faced difficult circumstances even before Lebanon's economic crisis and the global health crisis began.
But now these additional challenges, which include lockdowns imposed to curb the spread of novel coronavirus (COVID-19), have made life even more difficult for them, UN representatives told Al-Mashareq.
Syrian refugee Rahm al-Hussein, a Homs native who now resides in a camp in Lebanon's Bekaa Valley, said her family of six is facing "very difficult circumstances due to Lebanon's economic conditions and the coronavirus".
"We became destitute after my husband lost his job seven months ago," she said, adding that her family's food security "is seriously threatened".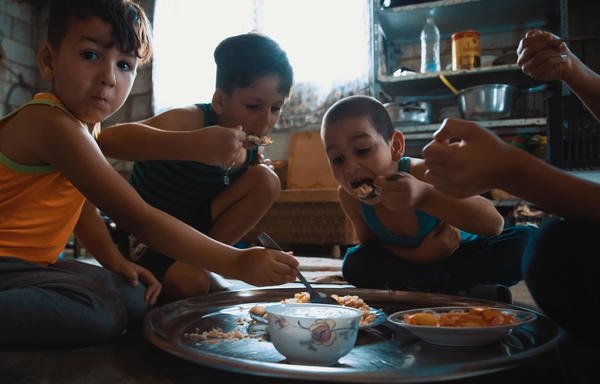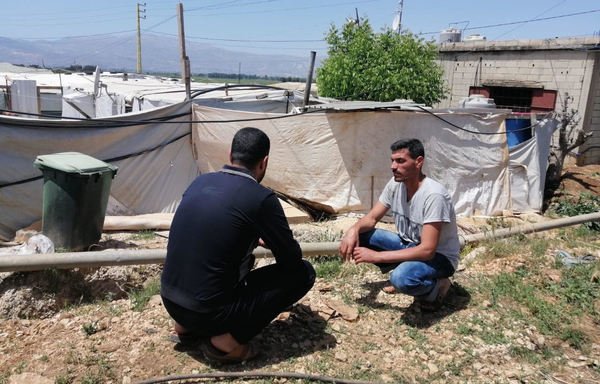 The loss of income, coupled with rising prices -- the cost of one kilogramme of beef has risen from 18,000 Lebanese pounds ($12) to 36,000 pounds ($24) -- has forced the family to cut meat, milk and cheese from their diet.
The family previously managed to get by on 25,000 pounds ($17) per day, she said, "but that amount is now no longer enough to buy food".
In a May 1st report on the economic vulnerability of refugees in the Arab world, the UN High Commissioner for Refugees (UNHCR) said more than half of the refugees surveyed in late April have lost their jobs.
Of those surveyed, 70% reported they had to skip meals because they could not afford to buy food, the UNHCR said.
'Real and profound' suffering
According to Mezyad al-Ali, a Syrian refugee from Homs who is in charge of Lebanon's Majdal Anjar camp, the economic situation "has impacted us refugees in particular, wherever we are in Lebanon".
With many businesses forced to shut down, many refugees have been left without work and "do not know how they are going to survive", he said.
"The suffering is real and profound," he said.
Syrian refugees have seen their situation "further exacerbated by pandemic-related measures, such as the restriction of movement and social distancing", said UNHCR spokeswoman Dalal Harb.
These measures have severely hampered their ability to earn a living and cover their basic needs, she told Al-Mashareq, noting that many refugees view starvation as a bigger threat than coronavirus.
With the economic and health crises, surge in prices and rise in the dollar exchange, the purchasing power of refugees "has been in steady decline", said World Food Programme (WFP) communications officer Malak Jaafar.
The percentage of families suffering from food insecurity has increased from 55% in 2019 to 83% today, she told Al-Mashareq.
"We help half of them and strive to assist them all, but it all hinges on the contributions from donor countries," Jaafar said.
The WFP has increased the amount disbursed to individuals from 40,500 ($27) to 50,000 pounds ($33) per month after prices surged by 40%, she said.
Similar challenges in Jordan
"The coronavirus outbreak in Jordan forced me to stop working," Syrian refugee Mohsen Barhoum told Al-Mashareq.
"I have lost my job as a carpenter and my monthly salary, and I have depleted my savings buying basic food items to provide food for my family," he said.
A recent survey carried out by UNHCR, UNICEF and WFP found that over 90% of refugees in the kingdom have less than 50 Jordanian dinars ($70) of savings left.
In addition, many refugees who had relied on the informal labour market for work – around 40% of refugees in Jordan – have been left without an income.
"More than a third of refugee workers have lost their jobs permanently and are struggling to feed their families," UNHCR spokesman in Amman Mohammad al-Hawari told Al-Mashareq.
"Since the onset of the coronavirus crisis, we have received more than 300,000 calls to our hotline, most of them from people requesting cash aid," he said. "We estimate that about 50,000 refugee families are in need of direct cash aid."
UNHCR is able to support 18,000 of the most vulnerable families, thanks to the US contribution and the UN's Central Emergency Fund.
"Since the second week of May, we have been distributing one-time emergency cash assistance to those 18,000 families to help them cope with the economic impact of the coronavirus," al-Hawari said.
The regular cash aid programme benefits 33,000 refugee families and will continue through 2020, he said.
Despite the restrictions imposed to curb the spread of coronavirus, "UNHCR continues to work to protect refugees throughout Jordan by providing remote counseling services", he added.