Iran's circumvention of proper procedures when admitting certain travelers into the country could put some Saudis at risk of infection from novel coronavirus (COVID-19) and even cost them their lives, Saudi officials said.
In early March, the Saudi Ministry of Health reported that five Saudi nationals had tested positive for COVID-19 after returning from Iran via Bahrain and Kuwait without disclosing they had traveled to Iran to the Saudi authorities.
In a March 5th report carried by the Saudi Press Agency, an official source denounced Iran's "irresponsible action of granting Saudi citizens entry to its territories without stamping their passports".
This failure to follow established procedure is especially dangerous at a time when there is a widespread coronavirus outbreak in Iran, the official told SPA.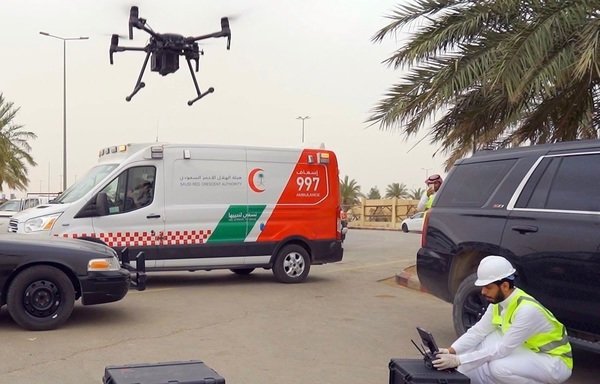 "This behaviour poses a serious public health threat to the international community and undermines international efforts to combat COVID-19, putting many communities around the world at risk," the official added.
All Saudi citizens who had visited and returned from Iran in recent weeks were asked to immediately report their travel, while all Saudi citizens currently in Iran were asked to immediately report their travel to Iran upon their return.
Iran's admission of Saudi nationals by circumventing established procedures and its withholding of the identity of Saudi travelers who visited the Islamic Republic has angered security and medical officials in the kingdom.
Enabling Gulf state nationals into Iran without stamping their passports "almost led to a real disaster", Saudi police Maj. Jamal al-Nukhaifi told Al-Mashareq.
"These people brought the virus back with them to the kingdom upon their return, given that the virus has essentially spread throughout Iran," he said.
Measures to prevent the spread
The kingdom has taken measures to prevent the virus from spreading.
The Eastern Province was the first to be declared closed, with entry and exit from it prohibited, "since the majority of those who visited Iran are from this region", al-Nukhaifi said.
"Residents responded positively to the measures, and in fact civil society groups assisted the authorities in implementing them," he noted.
The transport of Saudi citizens to Iran by some groups that work and co-ordinate with the Islamic Revolutionary Guard Corps (IRGC) "is absolutely unforgivable", he said.
"This jeopardizes Saudi national security and the security of society."
In the future, "the monitoring of these groups that act on orders from outside will be tightened", he added, noting that this will necessitate "close and real co-operation between the countries of the region".
Saudi Ministry of Health field official Dr. Jamil al-Masoudi noted the importance of one of the first decisions the kingdom took to curb the coronavirus spread.
In order to protect public health, he said, "citizens who revealed they had visited foreign countries without getting their passports stamped and without informing the Saudi authorities" were protected from legal action.
He noted that many warnings had been issued and many strict legal measures have been implemented to stop surreptitious travel outside the kingdom.
Some of these travelers have since turned themselves in to the kingdom's security agencies, he said, and have been transferred to medical emergency units to undergo the necessary tests and quarantine.
Saudi government campaigns
Government institutions, schools, universities, commercial complexes and public parks have been disinfected, al-Masoudi said, noting that many facilities are now closed to the public and online services have been activated.
"Basic food items were made available in large quantities to prevent price manipulation," he said, with supermarkets pitching in to offer discounts in order to help those in need.
Some campaigns include "distributing masks, medical gloves and alcohol-based sterilisation products", he said, along with awareness campaigns that stress "prevention is the best remedy and protection against the spread of the virus".
"Saudi authorities took giant, unprecedented and courageous steps to contain the spread of the coronavirus epidemic in the kingdom," said Dr. Waheed Abdul Majeed, an infectious disease specialist at a government hospital in Jeddah.
This includes the closure of Mecca, Medina, Riyadh and the Eastern Province, he told Al-Mashareq.
The closure of Mecca and Medina had a "huge impact, and was essentially a strong message given their religious and social standing not only for Saudis, but also the whole world", he said.
Additional measures included making medical items and food available in the markets and setting specific times and strict controls to enable shoppers to obtain them, Abdul Majeed said.