Saudis will experience Ramadan very differently this year, as strict precautionary measures have been put in place to stem the spread of novel coronavirus (COVID-19).
These include a 24-hour curfew in Mecca and Medina, a ban on Friday prayers and taraweeh (special Ramadan evening prayers), among the most widely practiced religious rituals during the holy month.
Authorities also have suspended the year-round umrah pilgrimage, while urging Muslims to defer preparations for hajj, due to take place at the end of July.
"Saudi Arabia is witnessing historic measures in every sense of the word," said Dr. Jamil al-Masoudi, a Saudi Ministry of Health field official in the Mecca region.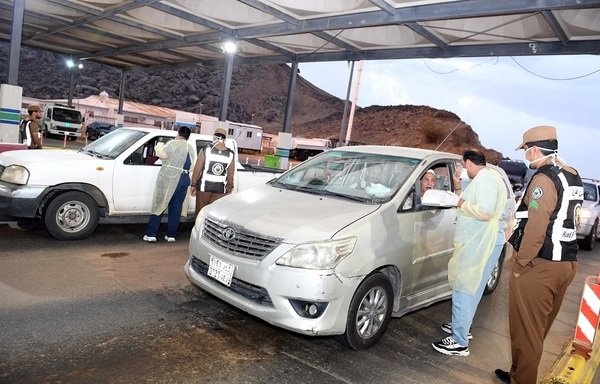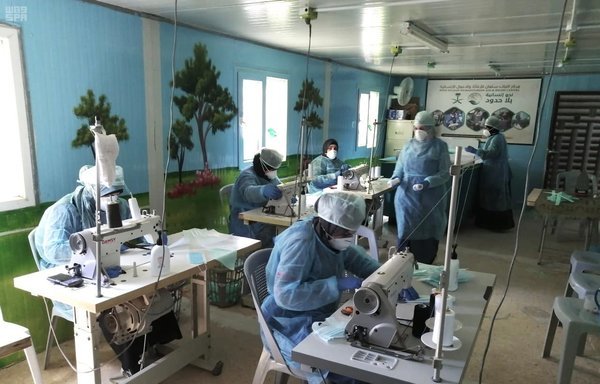 The closure of the Grand Mosque and the Prophet's Mosque and the temporary deferral of hajj are extraordinary decisions, not only for Saudi citizens and residents, but also the world at large, he told Al-Mashareq.
But it was essential that action be taken quickly to stem the spread of the global pandemic, he said.
Suspension of congregational prayers
The kingdom's religious authorities issued important decisions to suspend congregational and taraweeh prayers during Ramadan, including the Eid prayer, al-Masoudi said.
Muslims have been asked to perform these prayers at home instead, he said.
"The campaigns launched to sterilise and disinfect streets, neighbourhoods and mosques are continuing day and night, on a periodic basis, across all regions," al-Masoudi said.
Meanwhile, non-governmental organisations and scout troops have been delivering food to help ensure members of the public do not leave their homes, especially the elderly, who are most at risk, he said.
Scout troops also are deploying in major shopping centres "to educate citizens and ensure they keep a safe distance from others while shopping, in a clear demonstration of social solidarity", he said.
Awareness campaigns well received
"Precautionary measures implemented to prevent infection with the coronavirus were accompanied by awareness campaigns," said Dr. Waheed Abdul Majeed, an infectious disease specialist at a government hospital in Jeddah.
The campaigns, which have been well received, share information about the virus, ways to prevent infection and how to deal with potential cases via pamphlets, billboards, social media and television, he told Al-Mashareq.
He pointed to the high level of public compliance with the announced measures, noting that "various government institutions are co-operating in this regard".
The authorities have been working to ease shopper congestion while ensuring people can obtain their basic needs, Abdul Majeed said.
"One of the religious and social rituals that fasters will miss this year are the group iftar banquets and Rahman tables (tables of mercy), which are an essential part of Ramadan," he said.
These gatherings will be replaced with efforts to distribute ready-to-eat meals to those who would normally benefit from the Rahman tables, he said.
It is also extremely important to caution people against holding large family gatherings for iftar, a custom that is difficult to break, Abdul Majeed said.
Preventive measures to remain in place
Preventive measures will remain in place during Ramadan in all governorates, Saudi police officer Maj. Jamal al-Nukhaifi told Al-Mashareq.
These measures include the closure of areas where people typically gather in large numbers, such as mosques and shopping malls, he said.
Food stores and pharmacies will remain open, and traffic activity will be restricted to hospital workers and restaurant and food delivery workers, in addition to those who have to move about out of necessity, he said.
Police patrols are being conducted and unmanned aerial vehicles (UAVs) are being deployed "to survey the largest area possible" in order to ensure preventive measures are being adhered to, al-Nukhaifi said.