Saudi Arabia is on the brink of issuing a historic decision about whether it will cancel this year's hajj, as the novel coronavirus (COVID-19) pandemic continues to claim lives in the kingdom and across the world.
Any decision will prioritise the pilgrims' health above all else, in accordance with sharia, Saudi observers told Al-Mashareq.
"The kingdom has not yet made a definitive decision on whether to proceed with or suspend the hajj season this year," said Faisal Abazeid of the Ministry of Hajj and Umrah's General Department of Pilgrims Affairs.
It has been studying the situation, he told Al-Mashareq, and a decision will be issued soon.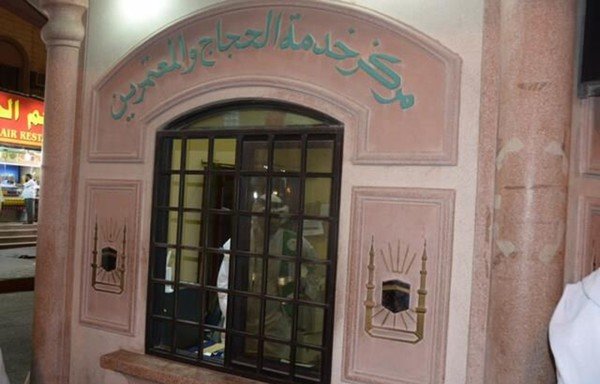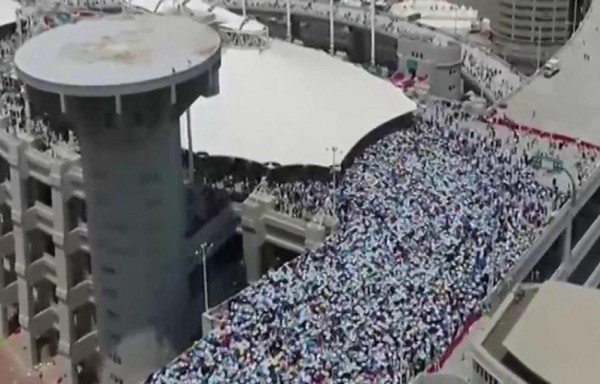 Saudi authorities might cancel the hajj season, he said, or hold a nominal hajj "which would see participation restricted to a very small number of selected pilgrims who are subjected to stringent precautionary medical measures".
In the event of a decrease in the number of infections, a small number of pilgrims might be selected from each country, excluding the very young, the elderly and people suffering from chronic diseases, he said.
Other countries weigh in
The issue of whether or not to proceed with the hajj also involves countries with citizens who travel to make the pilgrimage, "with whom consultations are conducted over procedures and decisions", Abazeid said.
Some have already made the decision not to send their citizens this year.
Indonesia, the world's most populous Muslim nation, withdrew from the pilgrimage this month after pressing Riyadh for clarity, with a minister calling it a "very bitter and difficult decision", AFP reported.
Malaysia, Senegal and Singapore followed suit with similar announcements.
Many other countries with Muslim populations -- from Egypt and Morocco to Turkey, Lebanon and Bulgaria -- said they are still awaiting Riyadh's decision.
Elsewhere, faith leaders have urged Muslims to "postpone" their pilgrimage plans until next year due to the prevailing risks.
Muslim organisations and religious scholars are involved in the effort to reach a religious verdict, Abazeid said, noting that sharia does not prohibit cancelling hajj if it would cause the disease to spread.
High infection rate
More than 141,000 people in the kingdom have tested positive for coronavirus.
This necessitates that precautionary measures instituted by the Saudi authorities continue, and that large gatherings be restricted, said Dr. Jamil al-Masoudi, a Saudi Ministry of Health field official in the Mecca region.
"This is difficult to achieve during the hajj season, because these measures would be stifling for those performing the hajj," he told Al-Mashareq.
Cancelling the hajj or holding a nominal pilgrimage are the most likely scenarios, he said, "not only to preserve the health of Saudi citizens and residents, but also pilgrims arriving from abroad, who number approximately 2.5 million".
Past virus outbreaks were handled differently, he said, because in these cases vaccines and treatments were readily available.
This was the case during the SARS epidemic of 2003, when strict measures were taken and pilgrims from hard-hit countries were not allowed to take part.
In 2009, similar measures were taken to counter the H1N1 influenza outbreak, and in 2012, 2014 and 2015 the kingdom took strict measures to prevent outbreaks of Middle East Respiratory Syndrome Coronavirus (MERS-CoV).
People's lives come first
In order for the pilgrimage to go ahead, tourism and hajj companies would need to resume operations, said Faisal al-Khawaldi, who lectures at King Abdulaziz University's faculty of economics and administration.
The risk could potentially be contained, he told Al-Mashareq, but in the case of COVID-19, "the risk is very high, and any error that occurs, despite the strict measures taken, will lead to a global catastrophe".
Many countries are implementing a two-week quarantine system and conducting medical tests on travellers entering their territory, al-Khawaldi said.
"Implementing such measures with pilgrims may be very difficult," he said.
"The kingdom will incur huge losses as hajj season revenues are estimated at more than $10 billion, including revenue from travel, accommodation and all other sectors, which usually thrive during this season," he said.
But the kingdom "puts the health and lives of pilgrims resolutely and absolutely above all else, and any decision that will be taken will not be driven by profit and loss calculations", he added.