In a tent in al-Shuhada camp near the north-eastern Lebanon town of Arsal, Samar Rashid and her two children, Mohammad and Hasna, 14 and 12, huddle under wool blankets to keep warm.
Without a source of heating, the blankets are their only means of warding off the freezing cold and snow accumulated on their tent's plastic roof.
Rashid's family, Syrian refugees from al-Qusayr, are not alone in their suffering this winter, as temperatures drop.
There are 143 informal camps in Arsal, where around 54,000 refugees reside in around 7,300 tents. A further 24,000 live in rented accommodation in the area.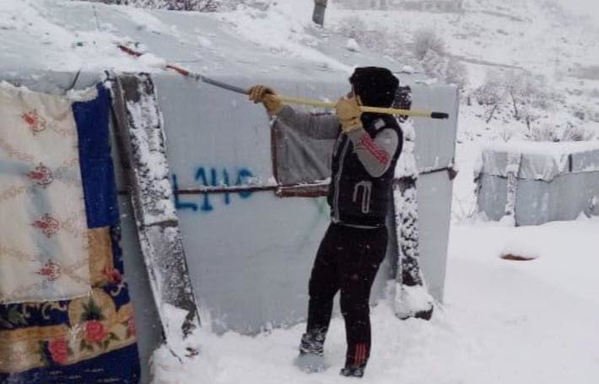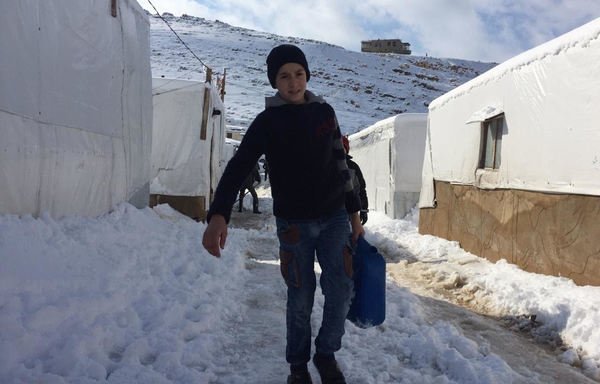 Most of the refugees are facing very difficult conditions, as there is a severe shortage of winter essentials such as heating fuel, clothes and medicine.
"I am a widow with two children, and I live in al-Shuhada camp which houses widows, orphans, the elderly and people with special needs," Rashid said.
Without mazout (heating oil) or firewood, she said, she and her children must face the bitter cold "with the few blankets we have".
"Our circumstances drove us to issue an appeal to the international community, through Voice of Syrian Refugees in Lebanon, to provide us with assistance until we [are able to] return safely to our country," she said.
"We want to live in the tents with a minimum level of dignity," she added.
Emergency appeal for aid
The Voice of Syrian Refugees in Lebanon operates through two centres in Arsal: an emergency and co-ordination centre run in partnership with international organisations, and a centre that distributes aid to refugees.
On January 9th, the organisation issued an appeal for international assistance to support the refugees in Arsal, as a steep drop in temperature and accompanying bad weather left those in the informal camps in urgent need of aid.
It called for emergency aid, such as mazout, for heating, as well as food, infant formula, medical supplies and medicine, especially for children and those with special needs.
"I hope the appeal we issued reaches the appropriate powers," 60-year-old refugee Khaled Mohammed al-Mutawaa told Al-Mashareq, adding that refugees want to "return to our country and our honour".
Al-Mutawaa said he lives with his wife and several grandchildren in a tent "whose snow-heavy roof is threatening to collapse on us at any moment".
"The biting cold is penetrating our bodies, because we do not have fuel oil or firewood for heating," he said.
"The only assistance we receive from the UN High Commissioner for Refugees (UNHCR) is $27 a month for heating, which pays for only two days-worth of mazout," he said.
He said he has been unable to find work to support his family "because there are no job opportunities for the Lebanese themselves, much less me".
Supplies are low
"Arsal is exposed to low atmospheric pressure throughout the winter, being a mountainous area that gets very cold in the winter season," said Abu Ahmed Sabia of Voice of Syrian Refugees in Lebanon.
"Arsal hosts the largest concentration of camps in Lebanon," he told Al-Mashareq, noting that the tents are "basically a plastic tarp with children living under it, and they need heating material, namely mazout", to stay warm.
"There are organisations operating in service of the camps, but the amount of mazout provided is insufficient," he said, pointing out that the 7,300 tents require between 70,000 and 80,000 litres of mazout per day.
"Supplies are low, while the requirements are many," he said, adding that UNHCR is providing aid, "but not in the required amounts".
"There is much suffering due to the large gap between the amount of aid provided and the amount needed, especially this winter," he said, pointing to the overall situation in Lebanon, which is facing a political and financial crisis.
The appeal seeks to fill that gap, he said.
Mazout and firewood are "a priority in order to provide heating for children in the camps," he said. "But there are also many other needs, such as winter clothes for children", mattresses, wool blankets, food and medicine.
The refugees living in Arsal camps are grateful to the Lebanese government and people for hosting them for more than seven years, he said, adding that they "have not failed us".