BEIRUT -- At an elevation of about 1,000 metres above sea level, dozens of Syrian refugee camps scattered around the Baalbek region of Lebanon's eastern Bekaa Valley are facing harsh winter conditions amid aid budget constraints.
Shabby tents and lack of access to heating materials and food have made this winter especially unbearable for refugees in the towns of Hosh Tal Safiya, Iaat and Saeedi.
Many will have to choose between heat and food, the United Nations High Commissioner for Refugees (UNHCR) warned.
The camps' residents, many of them displaced from Syria's al-Raqa region, say they lack the basic necessities of life, the most important of them being durable tents and mazout (fuel oil), for which they substitute firewood, plastic and worn-out shoes.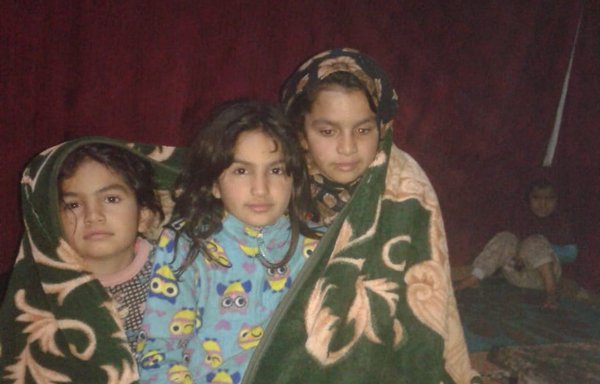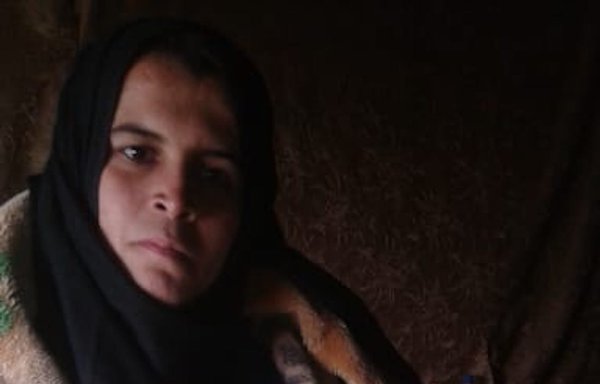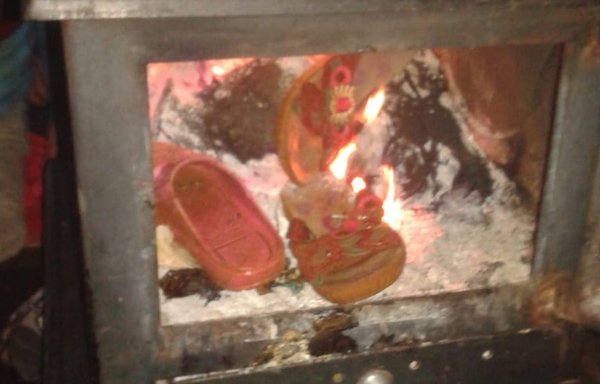 Mariam al-Mahmoud, a Syrian refugee in one of Hosh Tal Safiya's camps, told Al-Mashareq her six children "scavenge dumpsters every day for shoes and plastic for us to use as heating material because we cannot afford to buy mazout and our tent is torn and does not ward off the cold".
There are four camps with some 140 tents around the town of Hosh Tal Safiya, sheltering more than 150 refugee families from al-Raqa province.
Al-Mahmoud said what she and other families in the camp need the most is tarpaulins and wood to repair their tents.
They also need food, she said, as food aid has been slashed and the UNHCR is instead distributing 1 million LBP a month to the refugees.
One million LBP can buy only 1kg of bulgur, 1 kg of rice, a can of oil and a bundle of bread, she said.
Urgent need for aid
Refugee Aziz Ahmed al-Ghali, the supervisor of a Hosh Tal Safiya camp, described conditions in the camps as "very miserable" this winter.
He said the tents' canvas sheets are torn and there is no money to buy a can of mazout at the current price of more than 800,000 LBP.
"Everyone needs immediate assistance this winter," he said, noting that the UNHCR has suspended aid cards for a large number of families and replaced them with monthly financial aid that does not exceed 4 million LBP for a family of seven.
The situation does not appear to be better in the 12 camps in the vicinity of Saeedi, a town near Baalbek with 800 tents sheltering 3,000 refugees from al-Raqa.
Dala Muhammad al-Khodr, who lives in a tent with her three children, said, "If my children collect iron and sell it, we eat; otherwise, our stomachs remain empty."
"My son cried for two days because I could not buy him a falafel sandwich."
Her torn tent needs repair to ward off the cold as she cannot afford to buy mazout, she told Al-Mashareq.
"The two million pounds that I receive monthly from the UNHCR is not enough to buy rice, sugar, lentils and oil, so how am I supposed to repair my tent?"
At al-Matar complex in Iaat, east of Baalbek, which houses four camps with about 100 tents and 800 refugees, camp supervisor Mohammed Zakour al-Hajj said the refugees have been wrapping their bodies with blankets and burning shoes to keep warm.
"No refugee has received tarpaulin to repair their tent in five years, and all tents are susceptible to be flooded with rainwater," he told Al-Mashareq.
Mona Ahmed al-Saleh, a Syrian refugee from al-Raqa, complained about living in a torn tent at an Iaat camp, and said that she, her husband and her three children are virtually "living outside".
Al-Saleh said her daughter suffers from chronic seizures and that the current situation is especially hard for her.
Black market dollars
On December 16, the UNHCR and other international aid organisations announced that 90% of Syrian refugees in Lebanon need humanitarian assistance to survive the worst economic crisis Lebanon has witnessed in decades.
The UNHCR warned of the dangerous situation in Lebanon, where nine out of 10 refugees live in extreme poverty.
"Refugees in rented rooms also suffer from the inability to get heat and food because they pay the monthly rent in black market dollars," said Salah Barakat, a volunteer with the UNHCR-affiliated Wusul (Access) association dealing with Syrian refugees affairs.
Reports point to millions of dollars being smuggled from Lebanon to Syria, with the Bekaa Valley town of Chtoura serving as the hub for the exchange.
Analysts told Al-Mashareq the Syrian regime is using the Lebanese arena to circumvent the Caesar Syria Civilian Protection Act of 2019 and to acquire dollars in co-operation with its ally, Hizbullah.
UNHCR spokeswoman Lisa Abou Khaled said the organisation "has always supported the Syrian refugees with various types of aid and provided cash assistance".
However, she told Al-Mashareq, because of budget constraints, UNHCR was forced to make difficult decisions this year, such as focusing on only the most vulnerable families, based on an assessment conducted by the organisation and its partners.
UNHCR plans to reach more than 288,000 refugee families of Syrian and other nationalities this winter to help them meet needs and expenses amid the cold and the country's economic crisis, she said.