The recent deployment of an unspecified number of B-1B strategic bombers to Prince Sultan Air Base in Saudi Arabia can be seen as an affirmation of the US commitment to the region's defence, military experts told Al-Mashareq.
It also sends a clear signal to malign actors in the region -- particularly Iran's Islamic Revolutionary Guard Corps (IRGC) and its regional affiliates -- that they should think twice before considering any provocative actions, they said.
The arrival in late October of the B-1B strategic bombers comes as part of a US buildup in the Gulf region following September attacks on two Saudi oil facilities.
By strengthening its deterrent military presence in the Gulf, the US is affirming its commitment to maintaining regional security, and to fulfilling its obligations to its allies through strengthening joint military defence capabilities.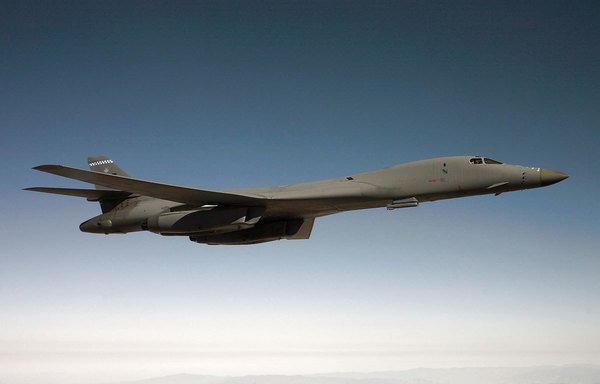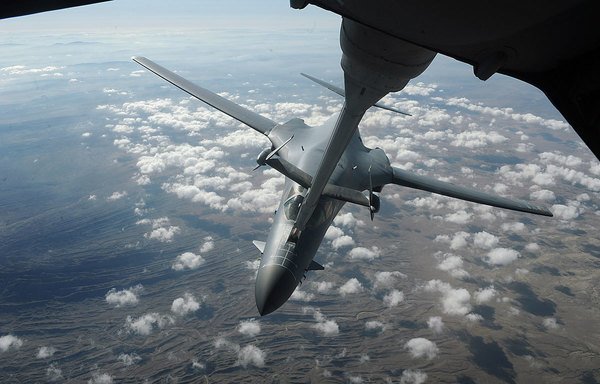 Deploying B-1B bombers to the kingdom's Prince Sultan Air Base serves as "a strong US warning against any attack on the region", Saudi military expert Mansour al-Shehri told Al-Mashareq.
These long-range heavy bombers "are distinguished by their deterrent defensive capabilities", he said, noting that they are equipped with leading edge technology and "possess capabilities unmatched by other aircraft or bombers".
"This bomber has many advantages, the most important of which is that it is flown and operated by crew of only four and is able to get ready and take off in a few seconds," he said.
B-1B strategic bombers are able to fly long distances to reach targets and have the ability to fire long-range missiles, al-Shehri said.
These bombers can be considered "airborne fortresses", he said.
Their arrival should not be considered as a provocation, however, but as a sign of the determination of the Gulf states and the US "to stabilise the region and deter any attempt to sabotage the existing peace", he said.
"These reinforcements are preventive and defensive, not offensive," he stressed.
A strong message to Iran
"The arrival of strategic bombers in Saudi Arabia is a strong message to Iran warning it against embarking on a systematic attack on the Gulf region," Egyptian strategy analyst Yahya Mohammed Ali told Al-Mashareq.
"These bombers have great maneuvering capabilities and the ability to fly at low altitude," he said, in addition to "combat capabilities represented by the variety of missiles that can be fired from them".
Through a system employed by the US Strategic Command, the US is able to communicate with all units deployed in the region, including the B-1B strategic bombers, retired UAE Army officer Abdullah al-Ameri told Al-Mashareq.
These aircraft also have "the ability to fully co-ordinate with other bombers and advanced military aircraft deployed in the Gulf region", he said.
Gulf state militaries have taken part in extensive training exercises and drills with US troops to improve their overall readiness and the interoperability of the land, air and naval defence systems, he added.
"All systems are operating in a state of emergency in a seamless manner to deter any attack or threat," he said, noting that the newly arrived bombers are part of this larger effort.
The B-1B bomber can "fully secure the airspace in the Gulf region by virtue of its unique capabilities that are unmatched by similar bombers", he said, noting however that its primary role is "deterrence and protection".