The US military presence in the Gulf is a key factor in preserving the region's stability and stems from the partnership the US has forged with Gulf Co-operation Council (GCC) member states, experts told Al-Mashareq.
This partnership involves security and technical co-operation to deter any threat to regional security, with joint exercises and manoeuvres designed to establish seamless co-ordination between the US and regional armies.
The Saudi Ministry of Defence on July 19th announced that based on efforts to increase joint co-operation in defence of regional security and stability, King Salman has approved the hosting of US armed forces.
The US is re-establishing a presence at Prince Sultan Air Base, located in the desert south of Riyadh, and has been moving equipment and hundreds of troops to the base, with more expected to follow as part of an air squadron.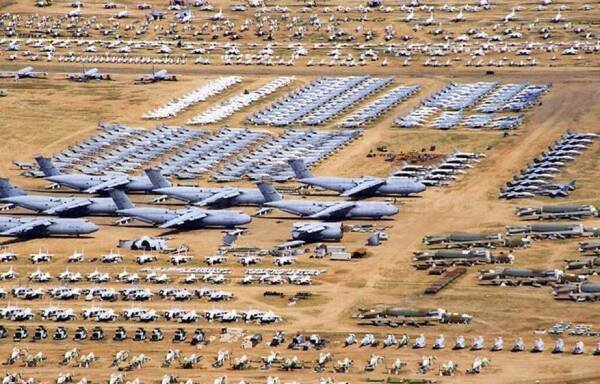 Ready to respond to any emergency
The US military presence in the Gulf region "stems from a regional partnership established between GCC countries and the US", Saudi military expert Mansour al-Shehri told Al-Mashareq.
This is not limited to military deterrence, he told Al-Mashareq, "but rather extends to include many aspects of co-operation, particularly joint military exercises, in order to remain ready to respond to any emergency".
It includes acquainting strategic partners with the latest military technology, providing them with advice and training, and conducting military exercises with them, he added.
The partnership also aims to establish an "infrastructure to enable military and security sectors in GCC countries to be militarily ready to respond to any security emergency and combat cyber crime", al-Shehri said.
He said the partnership helps in the pursuit of terrorists and the thwarting of their recruitment activities, cross-border movements and infiltration attempts.
Emphasis is given to "coastal security and coast guard operations, given their impact on counter-terrorism efforts, and cutting off the means and sources of funding and stemming the smuggling of contraband and narcotics", he added.
Ensuring regional security
The military co-operation between the US and GCC states is primarily aimed at "ensuring regional security", said Al-Sharq Centre for Regional and Strategic Studies researcher Fathi al-Sayed, who specialises in Iranian affairs.
The goal is "to establish a lasting trend of seeking a potential peaceful solution to any conflict without the resort to force", he told Al-Mashareq.
"Over the past decades, the US has in fact been able to elevate its military co-operation with Gulf countries to the level of a real partnership, and this is being translated across all political and even economic spheres," he said.
Al-Sayed said the US aspires at this time to enhance the security of GCC territorial waters and repel any attack that may emanate from any side, particularly Iran.
The augmented US military presence sends "a strong message to Iran that the region's security is a red line", he said, adding that he believes US and Gulf state militaries are capable of "repelling any Iranian aggression".
The armies of the region have demonstrated a high level of readiness, partly as a result of their interaction with US military units, he added, "thereby ensuring the security and stability of the production and export of oil".
Creating strong partners
The growing US military presence in the Gulf is aimed at creating a "safe and stable area that is impervious to security tensions" that threaten to drag the region into war, retired UAE army officer Abdullah al-Ameri told Al-Mashareq.
"This presence, despite its military nature, aims first and foremost to establish stability, with the military solution being a last resort after all other options are exhausted," he said.
This comes amid a climate of escalating Iranian threats that have "reached peak levels recently", he noted.
The US presence also is intended to thwart attacks from Iran's regional proxies, which are supported and directed by the Islamic Revolutionary Guard Corps (IRGC) in order to promote Iran's expansionist agenda, he said.
The US is strengthening its military presence through bilateral and joint training exercises and manoeuvres, al-Ameri said, with the goal of creating strong partners who are fully prepared and equipped to maintain security.