France has taken a harder stance on Iran following the September 14th attacks on Saudi oil facilities that may deprive Iran of an influential mediator in Europe, a Saudi political expert said Monday (September 23rd).
In a September 18th phone call, French President Emmanuel Macron told Saudi Crown Prince Mohammed bin Salman he "strongly condemned" the attacks and assured Prince Mohammed of France's "solidarity with Saudi Arabia".
Macron confirmed that France was sending experts to Saudi Arabia to take part in investigations aimed at shedding light on the origin and nature of the attacks.
The statement gave no further details on the nature of the investigation or who France believed was to blame for the attacks.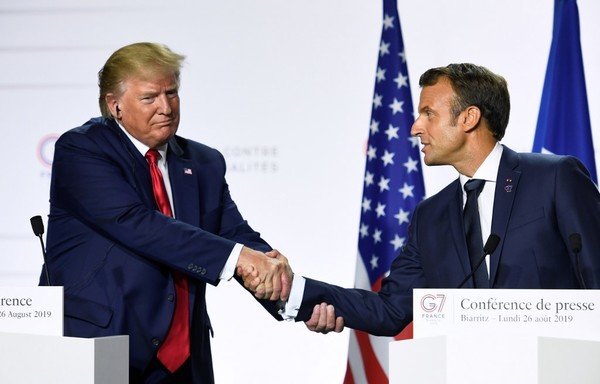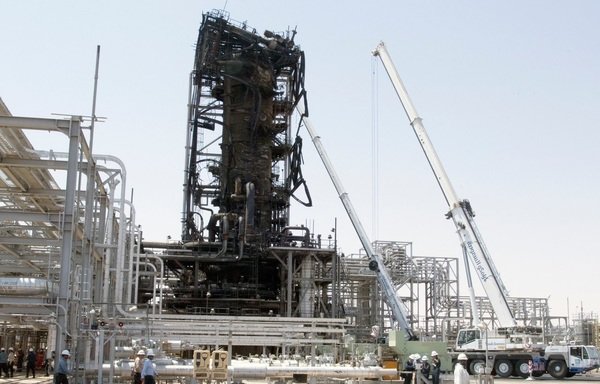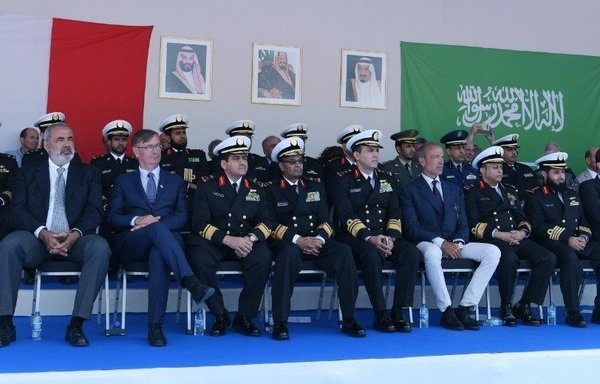 Yemen's Houthis (Ansarallah) initially claimed the attacks on Aramco's Abqaiq and Khurais oil facilities, but this has been largely discredited, with the US, Saudi Arabia and others blaming the attacks on Iran.
French Foreign Minister Jean-Yves Le Drian said Thursday that a claim by the Houthis that they carried out attacks on two Saudi oil facilities "lacks credibility".
Le Drian cast doubt on the ability of the Houthis to carry out an attack of that scale and range from Yemen. "But given that there is an international investigation, let us wait for the results," he said.
'New context'
Macron, who had been seeking to defuse the standoff over the Iranian nuclear programme, won an assurance from US President Donald Trump at last month's G7 summit that he was ready to meet Iranian President Hassan Rouhani.
But France sounded a downbeat note Thursday on the prospects of direct talks between Trump and Rouhani on the nuclear crisis, saying the recent attacks on Saudi oil facilities had created a "new context".
The attacks on Saudi oil facilities have caused tensions to spiral again.
"There are still lots of things to sort out before we can see how to create the conditions for the US and Iran to enter into a negotiation," said a French presidential official who asked not to be named.
"The attack (on Saudi oil facilities) creates a new context," the official said, adding that Macron will meet Trump in New York and may also meet Rouhani.
Macron admitted to reporters late Sunday on his flight to New York that the attacks on Saudi oil facilities had heightened instability in the Middle East.
"Did the chances of a meeting increase with these strikes? No, we have to be clear, we can see that things are getting tense," he said.
But he still held out hope of a breakthrough in the dispute between Iran and the US, saying he was optimistic that "something can happen".
Harder stance
France had sought to defuse the crisis after Iran breached the nuclear deal, but is taking a harder stance on the Islamic Republic in light of recent events, King Saud University political science professor Saleh Al-Khathlan told Al-Mashareq.
The French political position has been to try and keep the channels of communication with Iran open to defuse the crisis and keep it from reaching the point of no return, he said.
"After the attack on Saudi Aramco's oil facilities, however, France has taken a harder tone that is closer in line with the Saudi and US positions," he noted.
France has not yet assigned blame for the attacks, but has stressed that it will use its own intelligence resources to determine the origin and launch point of the missiles used against the two oil facilities, he said.
Al-Khathlan said the French position reflects the very strong Saudi-French relationship, and noted that its harder stance on Iran will weaken Iran's position.