UN Secretary-General Antonio Guterres on Monday (July 1st) urged Iran to stick to its commitments under the nuclear deal and address differences through a dispute mechanism, as international leaders denounced Iran's breach.
The International Atomic Energy Agency (IAEA) on Monday confirmed Iran has exceeded a limit on its enriched uranium reserves set by a 2015 nuclear deal, formally known as the Joint Comprehensive Plan of Action (JCPOA).
The UN's nuclear watchdog verified that Iran's total enriched uranium stockpile had exceeded the agreed-upon limit of 300 kilogrammes.
"It is essential that this issue, like other issues related to the implementation of the plan, be addressed through the mechanisms established in the JCPOA," UN spokesman Stephane Dujarric said.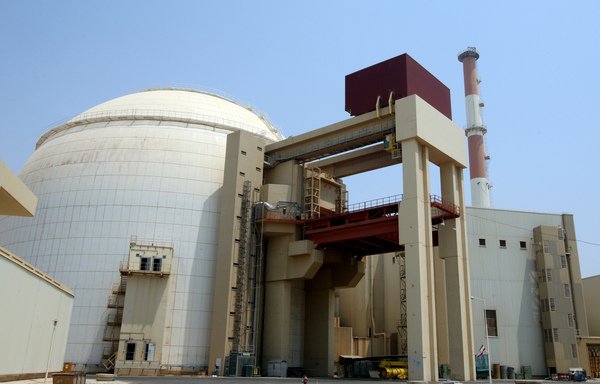 Guterres encourages Iran "to continue implementing all its nuclear-related commitments under the JCPOA", Dujarric said.
The nuclear deal was signed April 2nd, 2015, in the Swiss city of Lausanne with China, Russia, France, Britain, Germany and the US, which unilaterally withdrew from the deal last year.
International reaction
"The US and its allies will never allow Iran to develop nuclear weapons," the White House warned Monday, with US President Donald Trump saying Iran is "playing with fire" by exceeding a limit on enriched uranium reserves.
"Maximum pressure on the Iranian regime will continue until its leaders alter their course of action," a White House statement said, calling it "a mistake under the Iran nuclear deal to allow Iran to enrich uranium at any level".
"We must restore the longstanding nonproliferation standard of no enrichment for Iran," the statement said.
Britain's Foreign Minister Jeremy Hunt said London was "deeply worried" and urged Iran to "come back to compliance", while French President Emmanuel Macron called on Iran to "immediately" reduce its enriched uranium reserves.
Macron said he had "noted with concern" Tehran's overstepping of the limit set in the 2015 deal and called on Iran "to immediately reverse this overshoot and abstain from any other measure that would undermine its nuclear obligations".
Macron said he would continue in the coming days to work towards a resolution of the standoff between Iran and the US that would see Tehran "fully respect its obligations and continue to benefit from the economic advantages of the deal".
Russia on Tuesday urged Iran not to give in to emotion and instead abide by its nuclear agreements.
"We call on our Iranian colleagues to show sangfroid, not to give in to emotions by any means and observe key provisions of the IAEA Safeguards Agreement and the Additional Protocol to this agreement," Russian Foreign Minister Sergei Lavrov said.
'Serious consequences'
Tehran is challenging the international community with its announcement that it is surpassing its stockpile limit of enriched uranium, said Iranian affairs researcher Fathi al-Sayed of Al-Sharq Centre for Regional and Strategic Studies.
This is likely to lead to serious consequences, in which the Iranian people will be the biggest losers, he told Al-Mashareq.
"By announcing that it has surpassed the agreed-upon levels of enriched uranium, Iran is deemed to have breached the international nuclear accord," al-Sayed said.
With this action, the deal is deemed to have been "legally suspended", he said. "This would restore the UN sanctions that were suspended after the deal was signed."
"The Iranian people are the biggest losers because of the IRGC's policies, especially as the sanctions will increase in the coming period," al-Sayed said.
"This is in addition to the spectre of war which overshadows the region, and which will make daily life even more intense," he said, noting Iran's "very bad economic conditions, high unemployment rates, inflation and public debt".
"Meanwhile, the IRGC continues to channel funds to affiliated armed groups and develop its military programme rather than support the people and alleviate their heavy burdens," al-Sayed said.