As Iran breaks international agreements and comes under increasing pressure, Iranian media outlets have been touting the country's success in producing domestically manufactured defence systems, military experts said.
But these claims are almost certainly exaggerated, they said -- and are intended to signal the Islamic Republic's ability to defend its assets to the outside world and to reassure its own people about the extent of the threat it faces.
Iranian media outlets have been promoting in particular the soon-to-be operational domestically-produced Bavar-373 surface-to-air missile system.
Media reports claim Bavar-373 is a long-range, road-mobile, surface-to-air missile system, designed to rival the Russian-made S-300 missile system, which is capable of engaging aircraft and unmanned aerial vehicles (UAVs).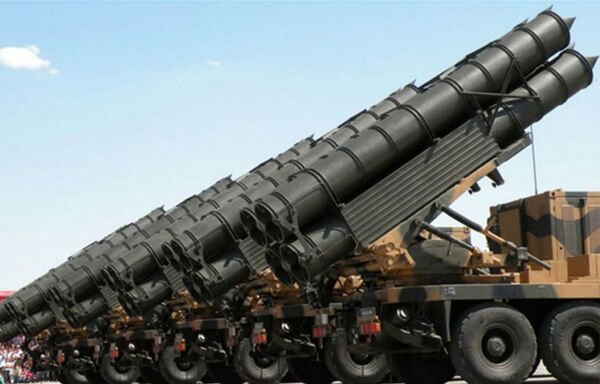 But reports like this inflate Iran's defence technology capabilities, military expert Wael Abdul-Muttalib told Al-Mashareq, and seem to be part of a propaganda effort led by the Islamic Revolutionary Guard Corps (IRGC) media machine.
'Beyond Iran's capabilities'
A surface-to-air missile system requires computer technology that identifies the flight path of targets and engages multiple targets at once, Abdul-Muttalib said, pointing out that specialised factories are needed to produce all required parts.
"This is beyond Iran's financial capabilities at this time," he said, noting that it is possible that Iran has actually produced Bavar-373 missiles "but with very limited capabilities, [making them] very similar to its long-range missiles".
As for the missiles' locally-manufactured turbojet engine, which Iran announced in 2016, Abdul-Muttalib said Iran may have succeeded in manufacturing such an engine, but it would not have the capabilities of the S-300 missile.
Iranian media reports tend to exaggerate the IRGC's capabilities in general, and to focus extensively on missile defence systems, King Saud University media professor Salman Dahi told Al-Mashareq.
"All the information we receive on [Iran's] missile capabilities comes from the official Iranian media and its press agency," he said, noting that these capabilities cannot be verified.
According to Iranian media reports, he said, the missile system successfully passed its tests, but that is all that has been reported, with no further details.
Iran seeks to counter US
Iran's announcement of its production of a rival to the Russian S-300 system is part of the media war it is waging against the US and its allies in the region, said Al-Sharq Centre for Regional and Strategic Studies researcher Fathi al-Sayed.
"This system, if it exists, can track more than 100 targets and deal with five targets at once, and it can provide air cover for an entire region," he told Al-Mashareq.
Reports about its imminent launch are intended to counter US air superiority "with its UAVs, long-range bombers and advanced fighter jets", he said.