In the race to extend their influence in Syria, Russia and Iran are increasingly at loggerheads, with Iran at a disadvantage due to its inability to sufficiently fund its Islamic Revolutionary Guard Corps (IRGC) and allied militias, experts said.
"Both sides want to expand their political and military influence and secure the largest share of the reconstruction projects," political researcher Abdul Nabi Bakkar told Al-Mashareq's sister site Diyaruna earlier this week, even though this comes at the expense of the Syrian people.
Russia currently has the advantage, and has been moving quickly to establish a military presence in key areas and to gain control of some areas currently controlled by the IRGC, Syrian lawyer Bashir al-Bassam told Al-Mashareq.
Through its affiliated militias, Russia has been working to curtail the power of the IRGC and its affiliates in northern rural Homs province, where tensions have been rising since Russia-backed militias detained elements of Hizbullah.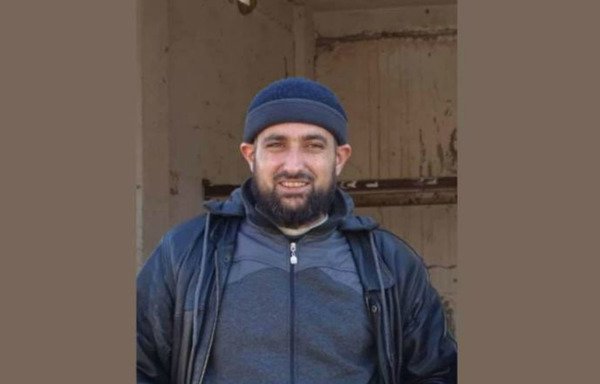 Hizbullah, which also has been fighting on the side of the Syrian regime, receives direct funding from Iran.
This move comes amid a "wave of anger that stemmed from the reduction of the IRGC's and Hizbullah's expenses", he said, which has both weakened these groups and threatened their support from Syrian civilians.
The money and aid Iran-aligned factions have handed out in Syria "were a key factor in winning civilians over to their side", he said.
With the reduction in funding, a result of both sanctions and mismanagement, support for Iran's presence in Syria "will begin to dwindle", he said.
This is because most Syrian and non-Iranian recruits joined the IRGC and allied factions fighting in Syria for "economic and financial motives", he noted.
Russian gains in rural Homs
"Russia formed a new militia in northern rural Homs under the direct command of the Russian military police force stationed at the Hmeimim base," media activist Faisal al-Ahmad told Al-Mashareq.
This militia has been tasked with "clearing the region of any presence or influence of the IRGC and militias affiliated with it", he said, with a focus on Hizbullah, which is heavily deployed in the region.
Hizbullah also has formed affiliated local militias under the name of "Syrian Hizbullah", he noted.
The new Russia-aligned militia consists of former opposition elements who surrendered their weapons under the Russian-sponsored reconciliation agreements, al-Ahmad said.
It is led by Manhal al-Sallouh, who headed Jaish al-Tawhid "and was the first to surrender and support the cessation of hostilities in the region", he said.
Russian military police directly support the militia, which is attached to the Russian-backed 5th Corps, he added.
Russian police openly support the militia in several areas, including the city of Talbiseh, north of Homs, where it is expected the militia will establish a stronghold, he said.
"This militia raided several villages and towns [in rural Homs] and expelled Hizbullah elements from them by force and arrested some of them," al-Ahmad said, adding that the militiamen took down all of Hizbullah's flags.
These villages include al-Nijmeh, al-Kum, al-Mukhtariya, Kafr Abed and al-Hazmiyeh, he said.
The militia managed to seize control of a key Hizbullah security checkpoint, al-Mulouk, which serves as a conduit between the city of Homs and the surrounding rural areas, he said.
Curtailing Hizbullah's influence
The new al-Sallouh-led militia "is conducting intensive security patrols to prevent the reemergence of Hizbullah", al-Ahmad said, adding that it has set up several checkpoints in order to apprehend its elements.
Forces manning these checkpoints also check personal identification documents in search of IRGC collaborators wanted by the Russian military police, he added.
"What is taking place in northern rural Homs between Russia and the IRGC is conclusive evidence of Russia's attempt to cut Hizbullah's power and control in the region down to size," said Syrian journalist Mohammed al-Abdullah.
Al-Abdullah told Al-Mashareq he expects the plan to extend to western rural Homs where Hizbullah and other Iran-backed militias have a large presence.
After taking control of swathes of Daraa, Aleppo and Homs provinces, the Russians have managed to contain the IRGC's influence to Deir Ezzor, he added.
"Russia is forming local militias" to maintain control of these areas, he said, and also has taken control of Liwa al-Quds, which used to receive support from the IRGC.
The areas controlled by Russia and Iran overlap, he said, and Russia is trying to resolve this by "purging the areas under its control of all Iranian presence".