With the recent acquisition of a new batch of specialised military vehicles, the US Army's Task Force Spartan is now better equipped to support its military partners in the Gulf and Middle East, military experts told Al-Mashareq.
Task Force Spartan maintains a US military presence in the Middle East and Gulf through Operation Spartan Shield that seeks to strengthen regional defence relationships.
It supports regional partners by building their aviation, logistics, force protection and information management capability, and by facilitating security co-operation activities. These include joint exercises, conferences and humanitarian assistance and disaster response planning.
"The US cannot provide the necessary logistical, military or urgent support in times of emergency [solely] through its bases in the region," Egyptian military expert Wael Abdul Muttalib told Al-Mashareq.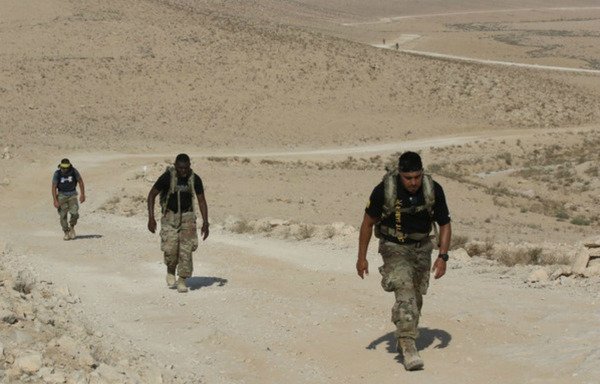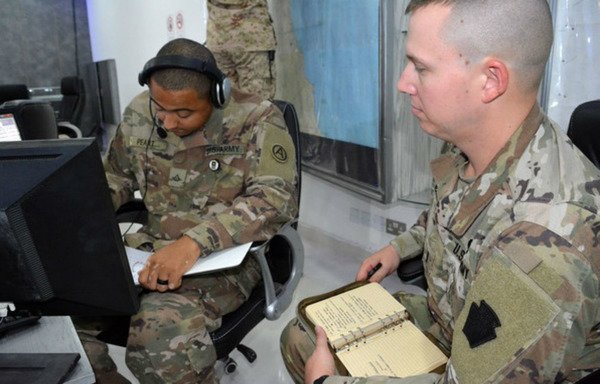 So when there is a need for intensive training, or the armies of the region need to be supplied with military equipment and vehicles in an emergency situation, Task Force Spartan steps in, he said.
"Task Force Spartan undertakes that task, owing to its high capability to act, move and transport soldiers and military equipment into danger zones as soon as the need arises," Abdul Muttalib said.
Training and equipping militaries
Earlier this month, Task Force Spartan took delivery of a new shipment of military vehicles, armoured personnel carriers and Mine-Resistant Ambush Protected (MRAP) vehicles.
MRAP vehicles are capable of protecting soldiers from mines, improvised explosive devices (IEDs) and gunfire in the case of ambush, he added.
The task force "is a mainstay of joint training sessions that take place in Egypt periodically or annually, bilaterally with the Egyptian army and collectively, as in the case of the Bright Star military exercises", Abdul Muttalib said.
The task force is important in terms of training the armies of the region, providing logistical support and supplying military vehicles and equipment in a very short period of time, compared to regular military units.
"The main objective of Task Force Spartan is to enhance the capabilities of forces allied with the US and boost their combat capabilities and deterrent firepower in cases of emergency," said Saudi military expert Mansour al-Shehri.
This is part of the overall strategy implemented by US Central Command in the region with allied countries, he told Al-Mashareq.
This aims "to enhance bilateral and collective co-operation capabilities and achieve total harmony between the armies in the event of military engagement", he said.
'Safety valve' of the region
"The task force provides various kinds of expertise to the soldiers of the armies of the region, including infantry combat expertise and armoured warfare expertise," al-Shehri said.
It also helps them to develop information and intelligence capabilities and conduct effective surveillance operations, he added.
Task Force Spartan is "a US tactical task force that plays a key role in activating the strategic partnerships between the countries of the region and the US, as security and defence are of utmost importance to both sides", he said.
The force's tasks include both training and equipping, and it also acts and responds in cases of emergency faster than regular military forces, he added.
This is because it comprises army units that have received military training that is specific to the region to which they are deployed, al-Shehri said.
The partnerships between US and Gulf Co-operation Council (GCC) member states, as well as countries such as Egypt and Jordan, "are the safety valve of the Middle East against the challenges and threats facing the region", he said.
These threats also impact the world, he said, noting that the battles of this century, be they against terrorism or countering Iran's regional agenda, do not involve just one country, and therefore co-operation is vital.
Enhancing military co-operation
"The military co-operation between the US and Middle East countries requires special protocols for training and development," said Col. Rashid Mohammed al-Marri, formerly of the Dubai Police Anti-Narcotics Department.
"This is what Task Force Spartan is doing by undertaking the tasks of training the armies of Jordan, Saudi Arabia, Kuwait and the UAE" among other armies in the region, he told Al-Mashareq.
This is in addition to "taking part in and co-ordinating the high-level combat exercises that take place periodically at Mohammed Naguib military base in Egypt, and others that take place in Saudi Arabia, Jordan and the UAE", he said.
These joint exercises occasionally include countries from outside the region, he said.