Gulf Co-operation Council (GCC) member states are capable of responding to any Iranian threat, Gulf political analysts told Al-Mashareq, pointing to their sophisticated defence systems and their strategic partnership with the US.
During the 39th Gulf Summit, held December 9th in the Saudi capital of Riyadh, GCC leaders pledged to strengthen the security and stability of the Gulf region.
They appointed former Saudi army Lt. Gen. Eid Awwad al-Shulaiwi as head of the joint GCC Military Command and took steps to rapidly activate the unit.
They also issued instructions for the establishment of a Gulf Academy for Security and Strategic Studies, which will help in formulating a unified and effective foreign policy for the GCC.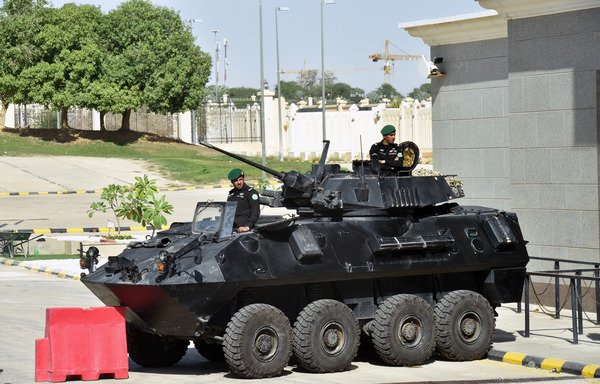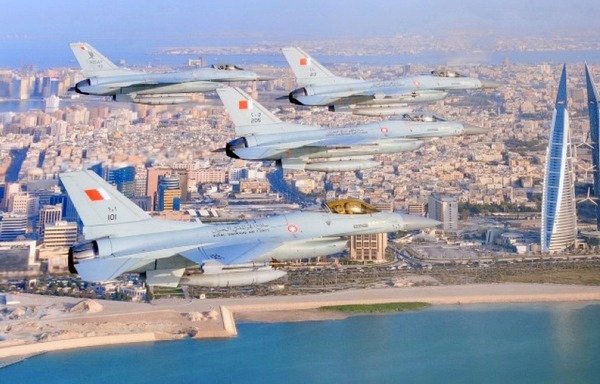 Strengthening strategic international partnerships, particularly with the US, will be an area of strategic focus in the days ahead, summit participants said.
Arab countries are in talks with the US for a new security agreement to protect the Middle East from "external aggression", Saudi Foreign Minister Adel al-Jubeir said at a news conference following the summit, AFP reported.
"Talks are continuing between the US and the Gulf states around this question and ideas are being drawn up," he said. "It is a work in progress and the two parties want to see it happen."
Al-Jubeir said the alliance would include Egypt and would be called the Middle East Strategic Alliance (MESA).
'Direct threats and interference'
GCC states continue to face direct threats and interference from Iran, said Saudi political analyst and writer Abdulrahman al-Mulhim.
The Iranian regime "is seeking with all its might to impose its hegemony over all countries in the region, and GCC countries in particular", he told Al-Mashareq.
But GCC member states have strong military ties with each other and with the US, he said, adding that these ties have been strengthened through years of close partnership and long-standing treaties.
"Washington is well aware of the danger that Iran poses to the region and the nature of its subversive ambitions," al-Mulhim said.
"We hope that US-GCC co-operation grows stronger in the future, especially with regard to the conduct of land, air and sea joint military exercises," he added.
In recent decades, GCC member states have demonstrated the extent to which they keep pace with military advancements, as well as their resilience in responding to security challenges and geopolitical changes, al-Mulhim said.
"The Gulf states have a very strong military strategy that will achieve the intended purpose of eliminating any potential Iranian threat," he said.
This is supported by "an air defence system and a high-tech anti-missile system with high operational readiness that form a strong bulwark against any Iranian threat", he added.
An important strategic ally
"The US will remain the most important strategic ally of Arab Gulf states, despite the existence of differences in political positions," Bahraini political analyst Abdullah al-Junaid told Al-Mashareq.
"Future geopolitical threats and their common interests necessitate growing and developing these historic ties," he explained, noting that this "does not mean the Gulf states are totally dependent on any of their strategic allies".
The decision taken at the recent GCC summit to activate a joint command is the best example of this, he said, as is the decision to create the Red Sea entity.
The Red Sea entity is an initiative put forward by Saudi King Salman bin Abdulaziz Al Saud to enhance security, investment and development for countries along the Red Sea and Gulf of Aden.
The Saudi Air Defence Force has proven its ability to block the Iranian missiles used by Yemen's Houthis (Ansarallah) to target major Saudi civilian communities, al-Junaid said.
Defence systems include everything from detection to tracking, interception and information collection, he said, adding that Saudi Arabia and the UAE have capabilities that enable them to provide a "defensive umbrella for all GCC states".
Countering the Iranian threat
"Iranian missiles have been tested in several theatres, such as Syria, by the Islamic Revolutionary Guard Corps (IRGC) missile forces," al-Junaid said.
But "electronic and satellite monitoring and tracking have proven the failure of those missiles in hitting their targets in Syria's Badiya (desert)" region, he said.
"In terms of risk assessment, the Iranian missile system is so far not considered a strategic threat, and the primitively manufactured missiles possessed by Hizbullah are merely a nuisance," he stressed.
These are used primarily for their psychological effect, he added, pointing out that the real threat is the Chinese version of the French Exocet anti-ship missile which is produced by Iran in two versions, the Qader and the Noor.
Al-Junaid stressed the importance of dealing with the threat posed by the Iranian Navy to the safety of maritime navigation and international trade through the Straits of Hormuz and Bab al-Mandeb.
Continuous modernisation and training
"The Gulf military system is undergoing continuous modernisation of its various units and divisions," Bahrain Shura Council member Khamis al-Rumaihi told Al-Mashareq.
He pointed to Saudi Arabia's successful experience, since 2015, in dealing with Houthi ballistic missiles manufactured in Iran and responding to Houthi-Iranian threats on the border with Yemen.
This demonstrates the sophistication of Gulf defences, he said.
Al-Rumaihi also pointed to "the strategy of historic partnership with the US, whose accumulated experience will help the countries of the region repel any Iranian threat that undermines security".
The joint military exercises and manoeuvers between the US and GCC states in 2019 will "send more messages to Tehran that the Arab Gulf will remain an impenetrable bulwark" against any aggression or security challenge, he said.