BEIRUT -- QatarEnergy on January 29 officially joined the exploration efforts for natural gas in Lebanese waters, entering into a partnership with the French company TotalEnergies and the Italian company Eni.
QatarEnergy's entry follows the exit in August of the Russian company Novatek, which withdrew from the consortium it had entered in 2018.
The move also comes on the heels of a breakthrough US-brokered maritime border agreement between Lebanon and its southern neighbour, Israel, in October that unlocked significant offshore gas production for both.
QatarEnergy is taking a 30% stake in the exploration of Block 4 and Block 9, which is part of the offshore Leviathan gas field.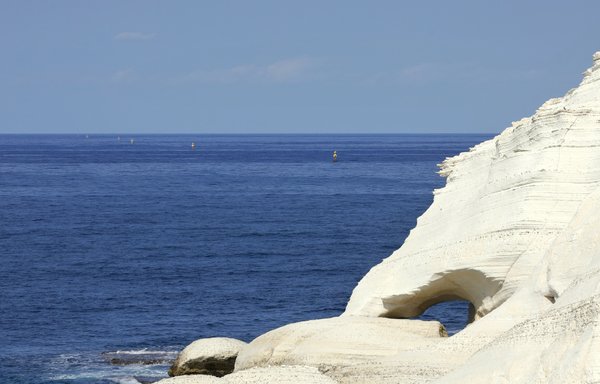 The Qatari investment "paves the way for future Arab, and in particular Gulf, investments for the benefit of Lebanon and its Arab brothers", said caretaker Prime Minister Najib Mikati, who was present at the signing ceremony.
Lebanese energy ministry sources said the Russian company Novatek justified its withdrawal by citing its inability to make money transfers outside Russia due to sanctions.
Russia is under international sanctions as a consequence of its unprovoked war on Ukraine, which enters its second year on February 24.
Oil experts and political analysts told Al-Mashareq that Novatek's withdrawal signals Russia's lack of credibility in its commitments to this vital agreement for Lebanon and in its dealings with the issues of the people of the Middle East.
In addition to highlighting Russia's war on Ukraine, they pointed to the Kremlin's support for Iran and its proxies in the region, including Lebanese Hizbullah.
Qatar's role is less problematic, they said, adding that they hoped it would pave the way for further Gulf and Arab investments in Lebanese oil.
Qatar partnership pivotal
A source familiar with the details of the agreement said the inclusion of QatarEnergy as a partner in the consortium exploring Lebanon's oil and gas is "pivotal", as it has deep experience in the industry.
Novatek's exit from the consortium was due to "problems it faces, such as difficulties in transferring money [needed for the project] due to US sanctions on Russia", he told Al-Mashareq.
"Its withdrawal worked in favour of Lebanon, with the entry of QatarEnergy, the main and strategic partner together with TotalEnergies," he said.
It is likely that Qatar's entry into Lebanon will serve as "an incentive for the return of Arab and Gulf funds, such as the Saudi Fund for Development and the Kuwait Fund for Arab Economic Development", he added.
These have contributed to development projects in Lebanon through the Council for Development and Reconstruction and the Islamic Development Bank, which for years has been providing soft loans, he said.
Qatar's engagement also serves as "a marker of Arab-Gulf-regional co-operation and investment in energy", he added.
Russia's loss of credibility
QatarEnergy has a fundamental interest in the oil and gas sector in Lebanon, energy affairs specialist Laurie Hayatian told Al-Mashareq.
Its entry into the French-Italian consortium to explore and produce oil and gas in Blocks 4 and 9 in Lebanese waters "is a direct result of the negotiations and the demarcation of the border between Lebanon and Israel", she said.
"It is no surprise that Qatar has entered the consortium, given that it has for years had a presence in Cyprus in partnership with the US company ExxonMobil, and as a strategic partner with TotalEnergies in several countries," she said.
Hayatian called the Qatari company "the best commercial-political-strategic partner for the exploration and production of Lebanese oil and gas".
"This came at the right moment and is commensurate with the scale of the agreement," she said.
On the other hand, she added, the exit of Novatek, whose chairman is close to Russian President Vladimir Putin, shows that Russia has lost its credibility in the region and cannot be relied upon.
Novatek, Russia's largest private gas company, has slowly come under Kremlin control, making huge profits in the process, an investigation by The Guardian revealed in December.
Novatek's exit from the consortium is "new confirmation of Russia's loss of international credibility, which has already taken a blow following its war on Ukraine", political analyst Bishara Khairallah told Al-Mashareq.
Russia lost its credibility a long time ago because of its foreign policies, "foremost its protection of Bashar al-Assad's regime as it killed and displaced its countrymen", but also its defence of Iran and its proxies in the region, he said.
"Russia cannot for one moment be thought of as a guarantor of peace for the people of the region," he said. Meanwhile, "Qatar's presence in Lebanon today gives hope that Lebanon will not be left to Iran, through Hizbullah."