Kurdish internal security forces (Asayesh) are continuing their efforts to maintain security in the al-Hasakeh province camp of al-Hol, amid signs of a significant decrease in violence and escape attempts, camp officials said.
Security forces "are continuing to make every effort to maintain the camp's security, protect it from any attacks, and prevent any escape attempts or criminal acts", Asayesh official Adnan Azadi told Al-Mashareq.
He pointed to "the decline in criminal acts" over the past three months, despite the killing of two Egyptian girls that appears to have stemmed from a family dispute, and the murder of an Iraqi man who owned a wire transfer office.
Security forces recently managed to thwart an assassination attempted with a pistol equipped with a silencer, he said, and arrested the perpetrator.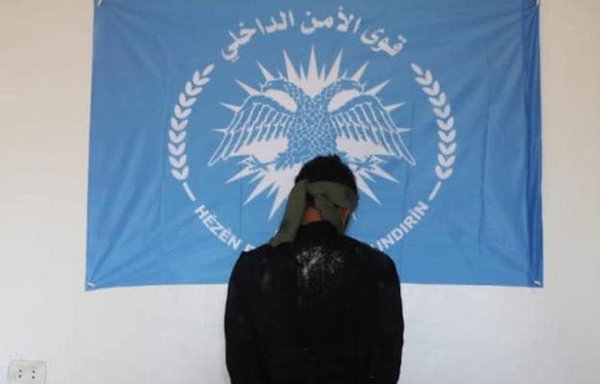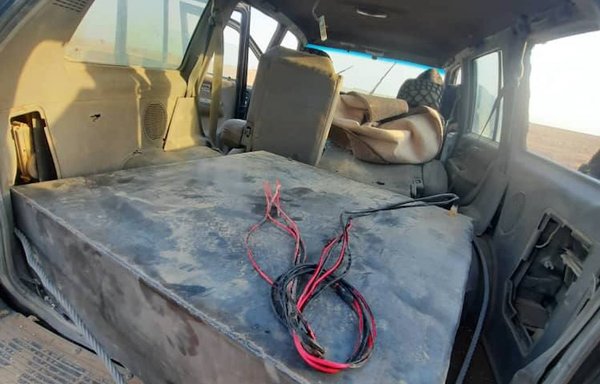 There also has been a decline in attempts to escape from the camp, Azadi said.
"Only three attempts have taken place, in which the escapees try to take advantage of bad weather and sweeping thick fog, and also the security tensions that occur from time to time, which divert the attention of the security forces protecting the camp," he said.
The largest recent escape attempt involved a number of women and children, he said. It was detected early, and the group was allowed to reach the outer walls so that the camp residents would not be exposed to any danger.
Security forces arrested the escapees, he said, noting that in a separate incident, two women who attempted to escape were arrested at a tunnel they were trying to use.
Tightened camp security
Following the recent campaigns to rid the camp of instigators of violence, the camp's administration has been tightening security procedures, Azadi said.
New security measures have included "dividing the camp into several fenced sections to reduce overcrowding", he said, and to "separate those who still believe in the 'Islamic State of Iraq and Syria' (ISIS) ideology from others".
In these sections of the camp, security forces recently removed many walls that the residents erect to block viewing and obstruct surveillance, he said.
"The stability of the security situation inside al-Hol camp has brought additional, perhaps unexpected, results," Nermin Othman, a relief worker with the Kurdish Red Crescent in al-Hol camp, told Al-Mashareq.
"Many of the camp's residents, after getting a taste of security and safety, are categorically refusing any interaction with ISIS elements," she said. "Things have gotten to the point that they are refusing to mix with them at all."
Syrian lawyer Bashir al-Bassam said the security forces carrying out the task of protecting and administering al-Hol camp are under great pressure to succeed.
The camp's population is estimated at 50,000 men, women and children, in addition to ISIS elements who are detained in al-Hasakeh prison.
"This is a very difficult task that some countries may be incapable of undertaking, but the security forces, with the support of international coalition forces, are carrying out the task superbly," al-Bassam said.
The best solution, he said, is that work be done inside the camp to "screen those who have truly repented" and fully renounced extremist ideology.
"There are reports that there is a large group of camp residents who have actually renounced extremist ideology, and those individuals ought to be repatriated," he said.
It also remains important to establish an "international tribunal for the camp", he said, and to ensure that everyone accused of a crime is brought to justice in his or her home country.