ADEN -- Assassins continue to target journalists in Yemen, with five media professionals slain in the last eight months alone in the provisional capital of Aden.
Activists have laid the blame for at least some of these assassinations on the Iran-backed Houthis, noting that by targeting members of the media, the killers are trying to suppress information and keep journalists from revealing the truth.
Journalist Saber al-Haidari was the most recent victim, killed in Aden on June 15 when an improvised explosive device (IED) planted beneath his car blew up.
Al-Haidari had been a correspondent for a number of foreign media outlets, including Chinese and Japanese television stations. He had left Sanaa in 2017 out of fear of the Houthis' repression but was assassinated in Aden.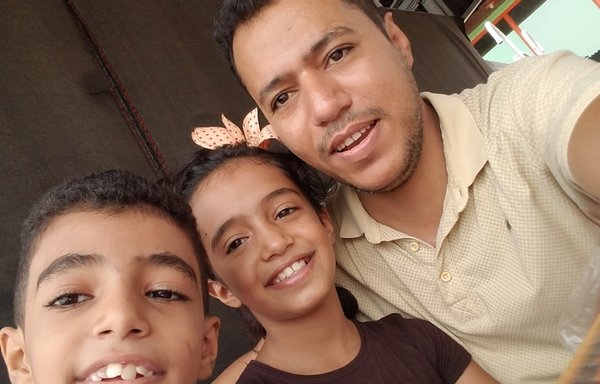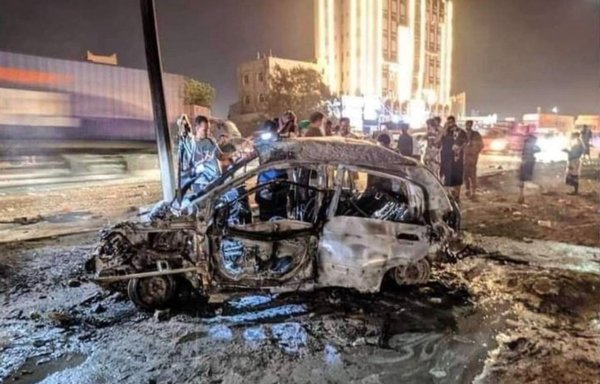 Pregnant journalist Rasha al-Harazi was killed when a sticky bomb planted under her husband's car detonated as he drove her to hospital in Aden on November 9.
Journalists Ahmed Bou Saleh, Tariq Mustafa and Ahmed Baras were killed October 10 as they accompanied the convoy of Aden governor Ahmed Hamed Lamlas and Agriculture Minister Salem al-Soqatri.
A car rigged with explosives parked on the side of the road in al-Tawahi district, Aden, exploded as the convoy drove past.
In Taez, photojournalist Fawaz al-Wafi was assassinated in mysterious circumstances on March 24. He was found dead in his car with signs of stab wounds apparent on his body.
Al-Wafi had worked for a number of local media outlets and had photographed the aftermath of a Houthi bombardment in Taez in which civilians were killed.
Low ranking for press freedom
Yemen ranks 169th out of 180 countries in the Reporters without Borders (RSF) World Press Freedom Index for 2022.
The RSF defines press freedom as "the effective possibility for journalists, as individuals and as groups, to select, produce and disseminate news and information in the public interest, independently from political, economic, legal and social interference, and without threats to their physical and mental safety".
Al-Haidari's assassination drew widespread local and international condemnation, and demands for the protection of journalists' rights and freedom of expression.
The Yemen-based Media Freedoms Observatory has called for a speedy investigation into the crime and for the identification of perpetrators of previous crimes against journalists.
"Laxity in investigations and the identification of perpetrators of previous crimes against journalists have led to an increase in such crimes," it said.
The Yemeni Journalists Syndicate mourned al-Haidari and demanded that those "who planned and executed this horrific crime against a journalist who has nothing but words" be identified and brought to justice.
The United States, United Kingdom, European Union and a number of local and international organisations strongly condemned the crime.
'Witnesses to the truth'
Yemeni Minister of Information Muammar al-Eryani accused the Iran-backed Houthis of being behind al-Haidari's assassination, in a post on Twitter.
"This terrorist crime… confirms that journalists and correspondents of Arab and foreign media outlets have become a target for the Houthi militia," he wrote.
"This systematic targeting is aimed at intimidating and preventing them from doing their job out of the liberated areas," he added.
"The targeting of journalists is carried out because they are witnesses to the truth," said Deputy Justice Minister Faisal al-Majeedi, who also blames the Houthis for al-Haidari's assassination.
"The Houthis see them as more dangerous than fighters, as [Houthi leader] Abdul Malek al-Houthi himself said," he added. "Moreover, they're easier to get rid of because they have no protection."
Yemeni rights activist Abdul Rahman Barman said targeting journalists is a crime carried out by groups and parties that commit human rights violations, with the aim of eliminating witnesses to their crimes.
"These groups want to silence journalists who, if they proceed with their work, would be endangered," he said. "Therefore, we find that some journalists have already left Yemen, while others have been sentenced to death."
A Houthi-run court in Sanaa in April 2020 sentenced four journalists to death, accusing them of treason and espionage, though Yemen's legitimate government has made it clear that the court issuing the sentences has no legal authority.
"The journalists who are still in Yemen have either quit their profession or decided to keep silent for fear for their lives," Barman said.
Attacks on free expression
The slaying of al-Haidari and al-Harazi indicates "a clear methodology against the freedom of expression, especially against journalists", said National Committee for the Investigation of Human Rights Violations spokeswoman Ishraq al-Maqtari.
Both assassinations were carried out in the same way, she noted.
"The continued targeting of journalists is aimed at preventing them from revealing the truth and the names of criminals to help them evade punishment," al-Maqtari said.
"This emboldens those who don't believe in the freedom of expression and those who are bothered by the truth," she said.
Meanwhile, she stressed the importance of the role of the Yemeni Journalists Syndicate and of journalists themselves, by not giving in to pressures.
"I urge the media institutions to shed light on these crimes and exercise pressures on security and government agencies to provide protection" for journalists and those who work for media outlets, she said.
Making journalists a target "would kill the truth", al-Maqtari said.