ADEN -- Hundreds attended the November 11 funeral in Sanaa of journalist Rasha al-Harazi, who was killed along with her unborn child when a sticky bomb attached to her husband's car detonated as he drove her to hospital in Aden.
Her husband, journalist Mahmoud al-Atmi, was injured in the November 9 attack. The couple have a 2-year-old child, now left motherless.
A sense of profound sadness prevailed in Sanaa during the funeral organised by Rasha's family, with mourners condemning an attack they said reveals the hideousness of terrorism and gruesomeness of Yemen's protracted war.
Rasha's uncle, Mohammed al-Harazi, could not control himself and broke down in tears, but managed to say it was "the most heinous crime known to mankind, as it targeted a pregnant mother on her way to the hospital to give birth".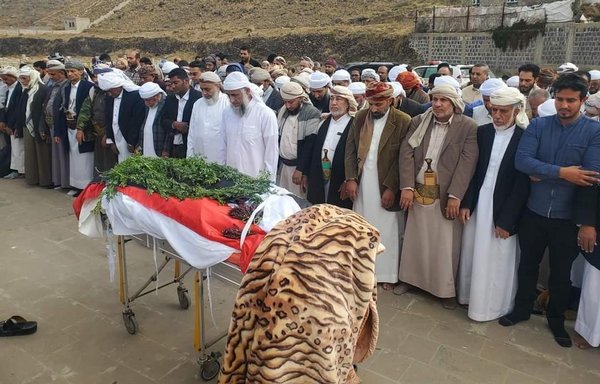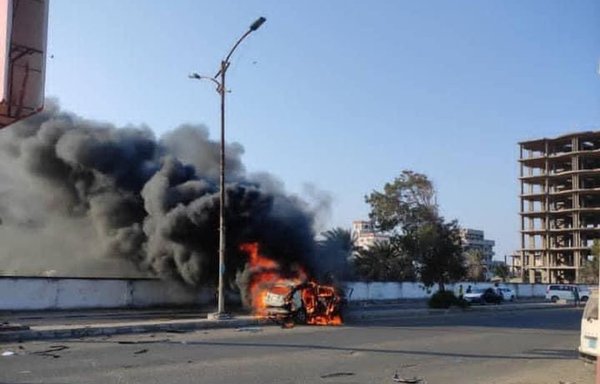 In a post on Twitter, Rasha's friend Ghadeer Tyrah said the young journalist had wanted to achieve things that would be the talk of the town. "Praise be to God, Rasha, everyone's heart is with you and praying for you and what your heart desired has been realised," she wrote.
Rasha loved life and was full of vitality, optimism and ambition, according to her friends, as evidenced by her pursuit of photography as a profession when she lived in Sanaa, prior to her marriage.
She moved to Aden with al-Atmi in search of safety amid the ongoing war, "but she found the opposite, may God's mercy blanket her", one of her friends said.
"Seriousness and creativity were two characteristics that marked her work," said Faisal al-Absi, manager of the Sanaa photography studio where Rasha worked.
"She was committed to her work and strived to better herself and give her best, with full commitment to her duties," he said.
A dangerous profession
"Unborn children die in Yemen," said journalist Issam al-Harazi of the crime.
He called on journalists in Yemen to leave the profession behind and search for other kinds of work, which he said reduces the likelihood that they will be targeted by the various parties to the war.
The assassination of Rasha and her unborn child "bears the fingerprints of the Houthis", Interior Minister Ibrahim Haidan said, noting that the Iran-backed group has a history of eliminating opponents and independent journalists.
He directed security services in Aden to "investigate, pursue the elements responsible for security violations in the province, arrest them and bring them to justice".
The Houthis have not claimed responsibility for the crime or commented on it.
Yemen's Ministry of Legal Affairs and Human Rights issued a statement condemning the attack on the family, describing it as a brutal, criminal act.
Targeting journalists with explosive devices is a dangerous precedent, it said, and a security breach that must be dealt with firmly by the security forces.
It is a flagrant violation of national laws and international humanitarian law, it added, pointing out that such crimes do not have a statute of limitations.
Campaign of terror
Minister of Information, Culture and Tourism Muammar al-Eryani said the perpetrators of this crime seek to disrupt government efforts to normalise the situation and to undermine security and stability in Aden, the temporary capital.
They are trying to terrorise journalists and prevent them from fulfilling their mission and their professional and national role, al-Eryani added, claiming that Rasha had received threatening messages from the Houthis before her death.
The European Union mission to Yemen condemned the assassination in a post on Twitter, saying "rights violations against journalists affect freedom of expression", and calling for the perpetrators to be brought to justice.
Local and international media organisations denouncing the crime included the Yemeni Journalists Syndicate, International Federation of Journalists (IFJ) and the Union of Arab Journalists.
The Yemeni Journalists Syndicate described the crime as "an unusual and reprehensible precedent", expressing concern that it could be a dangerous harbinger of a new and violent phase of targeting journalists in Yemen.
"Journalists have been the most targeted group during the war," said Deputy Minister of Legal Affairs and Human Rights Nabil Abdul Hafeez.
"They have been subjected to kidnappings, arrest, torture and subsequently put on trial and issued death sentences, even though they never carried a weapon other than a pen," he said.