MANAMA -- Bahraini political analysts welcomed the recent US designation of Saraya al-Mukhtar as a global terrorist entity, saying this will curb one of the most troublesome affiliates of Iran's Islamic Revolutionary Guard Corps (IRGC).
Bahrain's Ministry of Foreign Affairs also welcomed the designation, saying the Iran-backed group threatens the security of the kingdom and countries around the world.
The designation "is a significant positive step taken to confront the malicious actions and intentions of the terrorist organisation supported by the IRGC, and to combat its destabilising activities in the region and dry up its sources of funding", the ministry said in a statement carried by the Bahrain News Agency.
The ministry praised the "relentless efforts undertaken by the US in combating and confronting all extremist terrorist organisations".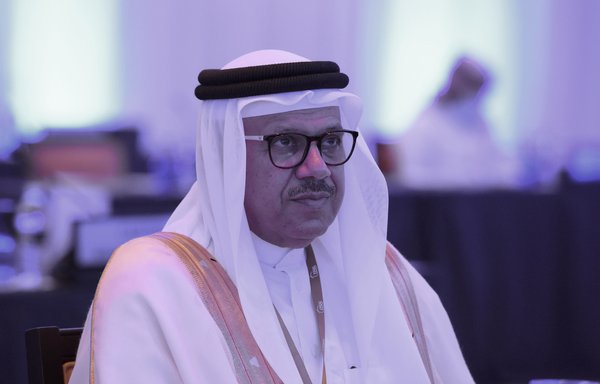 It also stressed "the importance of the international community assuming its responsibilities and taking serious action to eliminate terrorism wherever it is and rid the world of its evils".
The US State Department on December 15 designated Saraya al-Mukhtar "for posing a significant risk of committing acts of terrorism that threaten the national security and foreign policy of the US".
Saraya al-Mukhtar is an Iran-backed terrorist organisation based in Bahrain, reportedly receiving financial and logistic support from the IRGC, it said.
"Saraya al-Mukhtar's self-described goal is to depose the Bahraini government with the intention of paving the way for Iran to exert greater influence in Bahrain," the State Department said.
"The group has plotted attacks against US personnel in Bahrain and has offered cash rewards for the assassination of Bahraini officials."
This designation seeks to deny Saraya al-Mukhtar the resources to commit acts of terrorism, and serves to notify the US public and international community that the group poses a significant risk, it added.
Recipient of IRGC support
Bahrain designated Saraya al-Mukhtar as a terrorist organisation in June 2017. Its nucleus was formed in late 2011, and it has carried out numerous deadly attacks with homemade bombs.
Six Bahrainis have been killed in attacks blamed on the group, and private homes, shops, banks and police stations have been vandalised and set on fire.
By Saraya al-Mukhtar's own account, it conducted more than 210 such "operations" between 2013 and 2016, boasting of its violence on social media.
The group has publicly accepted the Iranian doctrine of Wilayat al-Faqih (Guardianship of the Jurist).
On June 3, 2016, in an editorial marking the anniversary of the death of Ruhollah Khomeini, Saraya al-Mukhtar swore allegiance to his ideology. It also adopted shaheed (martyr) glorification, apparently inspired by Iran and Hizbullah in Lebanon.
Political analyst Tamam Abu Safi said the US views Saraya al-Mukhtar and other groups backed by Iran, such as Saraya al-Ashtar and Lebanese Hizbullah, as a source of "great danger".
These groups "carry out terrorist acts that threaten US national security and foreign policy", she said, noting that Saraya al-Mukhtar's designation was based on confirmation it "receives full financial and logistical support from the IRGC".
The aim of this designation is to deprive Saraya al-Mukhtar of the resources it needs to commit terrorist acts, Abu Safi added.
Planned attacks in Bahrain
Bahraini writer and political affairs analyst Saad Rashid described the designation as a "very positive and correct decision".
He noted that the group "has repeatedly struck the kingdom's interests with its terrorist attacks, and targeted security personnel and public property and carried out criminal bombings with direct and explicit funding from the IRGC".
Saraya al-Mukhtar aimed to sow instability in the kingdom, planned attacks against US sites and citizens in Bahrain, and offered financial rewards to a number of individuals for assassinating Bahraini officials, Rashid said.
"We are optimistic that the US decision will put an end to their terrorist activities," he said, adding that it underscores Washington's determination to rein in all Iranian proxies in the Arabian Gulf and Middle East.
This is in line with the unified vision of regional governments, which jointly seek to put an end to malign Iranian interference, he said.